Two weeks ago I shared a quick thought about gratitude's relation to immorality. This quote expands on that thought: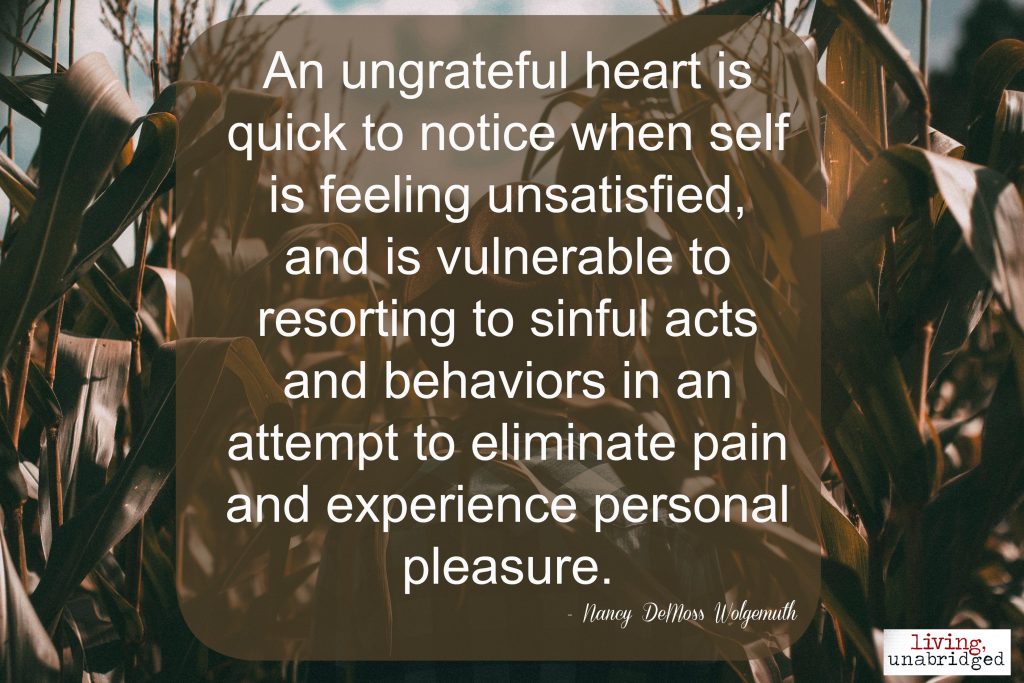 I think sometimes we trick ourselves into believing we're doing or persuing good things, when we really ought to consider whether we're trying to "help" God with what we think He ought to be doing.
When I'm greatful, I want to honor and serve God because I love Him. I'm less apt to believe myself unsatisfied or unfulfilled, and therefore less prone to pursue something that is not for my best.
Anyway, I have one more quick thought to share in this series, hopefully next Wednesday just before Thanksgiving. (Can you believe Thanksgiving is almost here already?!)
Recently Finished
I'm in a reading, or at least finishing, slump right now. I recently returned most of my stack to the library but I still have a few I'm working through.
Recently Added
I picked up one novel at the library recently:

Absalom's Daughters is a nod to Faulkner, whom I don't really love or enjoy reading, but this seemed interesting anyway. I haven't started it yet.
Current Read Aloud
We would have finished The Princess and the Goblin by now, except we missed a few nights due to sickness (mine). We hope to finish tonight or tomorrow.
Current Book to Review
None. But I'll be reviewing a journaling Bible soon and I'm excited for that opportunity!
Current Kindle Deals
I'm mentioned most of these already, but just in case:

8 Great Smarts by Kathy Koch. I've heard Dr. Koch speak at the Great Homeschool Convention and she is a dynamic lady with some great insights.

The 5 Love Languages of Children by Gary Chapman.

The 5 Love Languages of Teenagers, also by Gary Chapman.

Recapture the Wonder by Ravi Zacharias. I've never read this but it looks pertinent to our interests here at Living Unabridged.

The Children of Hurin by J.R.R. Tolkien. I will tell you now: this one is sad. Probably only of interest to true Tolkien fans, but the price is great right now.
What are you reading now?


Resources for Readers:

Posts may contain affiliate links. See my disclosure policy if you have questions about this. If no images appear on this post, you may need to disable an ad blocker on your browser. If you enjoyed this post, please consider sharing it on your favorite social media sites.