OK, so, the monster Star Wars post that I worked on throughout January did not actually get posted in January. Because, today is February 1. (!)
But I have saved some links for you so, on to those!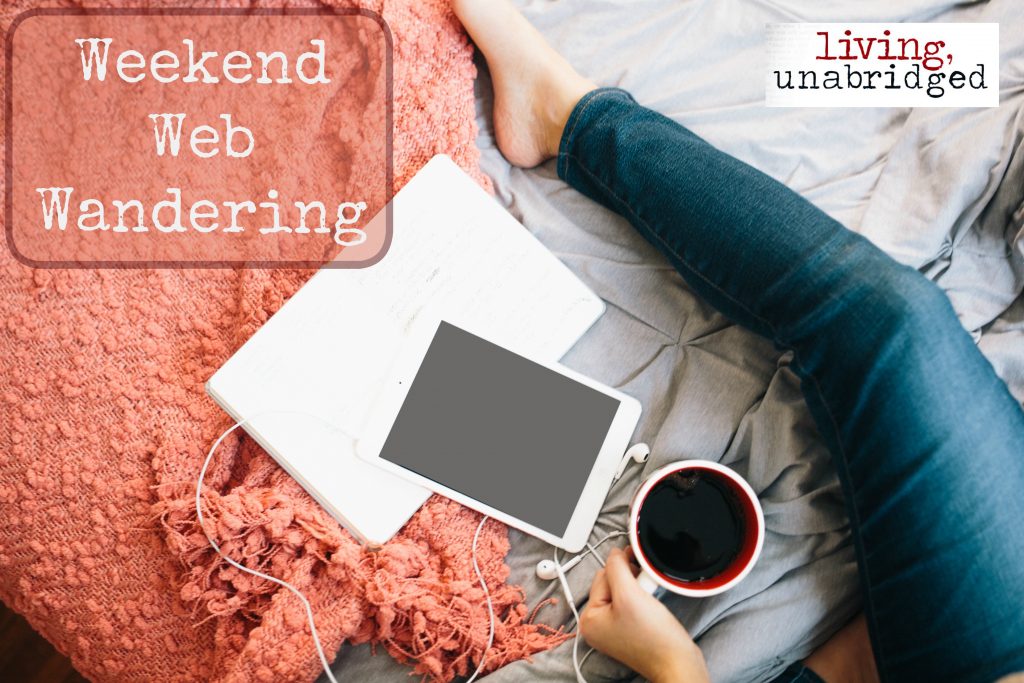 Fewer Students are Going to College. Here's Why That Matters by Elissa Nadworny at NPR. I thought this was interesting even if I don't agree with the "why it matters" part. My personal opinion is that we're seeing the higher education bubble burst (if a slow leak can be a burst) just like the housing bubble did. The fallout will be…interesting.
From Living Unabridged
One year ago: Living One Moment at a Time
Two years ago: Homeschool Troubleshooting – Feeling Alone
Three years ago: Freaks, Onions, and Paradoxes
Four years ago: 5 Ways to Improve Your Day in 5 Minutes or Less
Five years ago: 12 Booklists from 2014 (Wow, I used to read and write about what I was reading a lot!)
Posts may contain affiliate links. See my disclosure policy if you have questions about this. If no images appear on this post, you may need to disable an ad blocker on your browser. If you enjoyed this post, please consider sharing it on your favorite social media sites.