Today, Laura Ingalls Wilder would be 151. Thanks to my parents reading (and re-reading) her books to us as kids, she and Almanzo are almost like family members to me.
Because reading aloud can do that.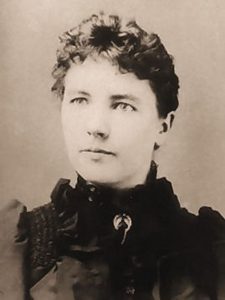 photo Public Domain via Wikimedia Commons
Laura Wilder wrote more than her well known Little House series. She also wrote hundreds of articles and many poems. (One of my favorites is about "Chicken and Dumplings for Dinner")
Two quotes from my very first commonplace book: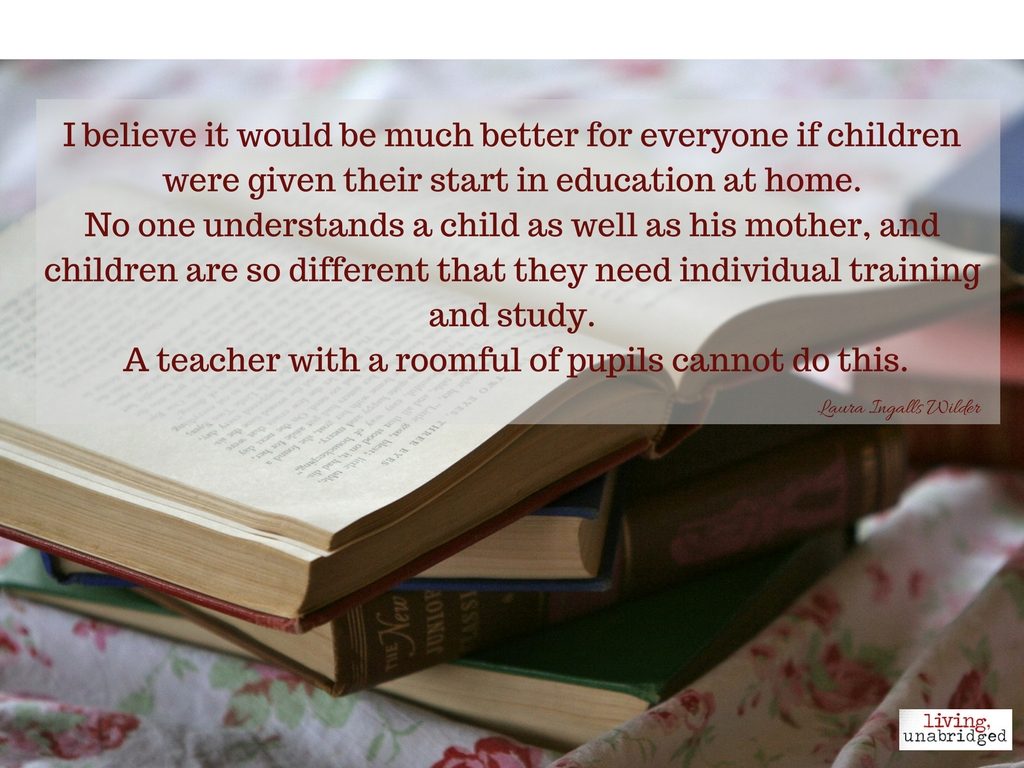 Laura Ingalls Wilder taught in one room schools (as did her mother before her). She highly valued education. And she still understood that education, particularly for the youngest children, is more effective at home.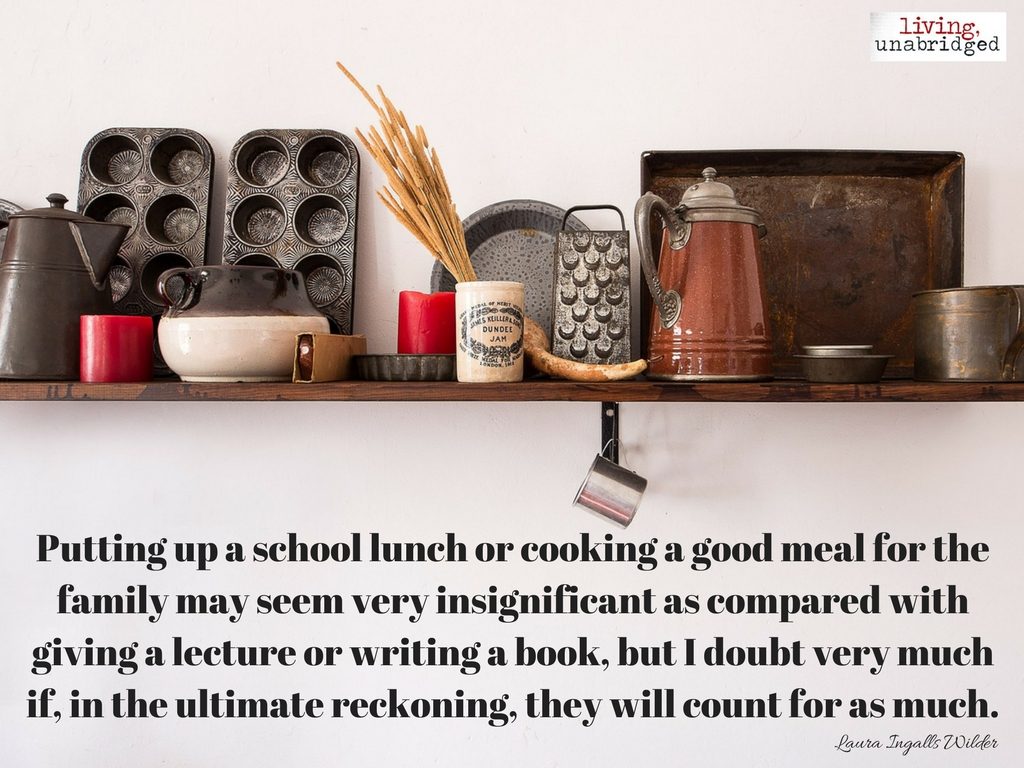 The grammar on this one is a bit tricky. But I understand it this way: caring for our families is ultimately more valuable than giving a lecture or writing a book (even though those are good things too).
Read the Original Series
The Little House 9 Volume Set with illustrations by Garth Williams.
You can also read:

On the Way Home (Laura's diary from Laura and Almanzo's move to Missouri where they would live the rest of their lives)
West From Home (letters from Laura to Almanzo while she visited their daughter in San Francisco)
Dig Deeper
I remember reading this one as a teenager:

Laura Ingalls Wilder Country by William Anderson.
William Anderson also did:

Laura's Album and
The Little House Guidebook. I've been to "Rocky Ridge" but that's the only Little House I've seen so far. (If I'm really honest, the only house I particularly want to visit now is the Wilder's farm in New York.)
I Remember Laura by Stephen Hines. We own a copy of this.
Pioneer Girl: The Annotated Autobiography. This came out a few years ago. It's a helpful resource, but it's a bit unwieldy.
Resources for Families or Children
Inside Laura's Little House by Carolyn Strom Collins. (Collins did similar books for Little Women and Anne of Green Gables, which we've also enjoyed.)
My Little House Crafts by Carolyn Strom Collins. Great resource, especially if your child is now begging to make a nine patch quilt or a button string…
The Laura Ingalls Wilder Songbook. I found a copy of this at a library sale. Love it.
The Little House Cookbook. Because, if you read these books, you will want something to eat. (Never try to read Farmer Boy without snacks handy!)
My Book of Little House paper dolls. This set is based on The Big Woods, but there are others out there.
A Little House Christmas Treasury. (The Christmas sections of the books remain some of my favorite. You can see how I ranked them here: Little House Christmases.)
There are many picture book versions now. These are sweet introductions, with full color illustrations based on Garth Williams' art for the series.
And then there are sequels, prequels, and countless biographies, commentaries, etc. These are of varying quality. And I have a wariness of most "modern" criticism or authors who seem to be attempting to capitalize on a legacy they don't understand.
So, if all you know about the Ingalls comes from a Michael Landon television show, you have a whole world of writing to explore. And if you've read the books before, maybe it's time to read them again?
Happy Birthday, Laura!
Posts may contain affiliate links. See my disclosure policy if you have questions about this. If no images appear on this post, you may need to disable an ad blocker on your browser. If you enjoyed this post, please consider sharing it on your favorite social media sites.