Last week I shared a quote from Marguerite de Angeli's The Door in the Wall. This week I'll share one more: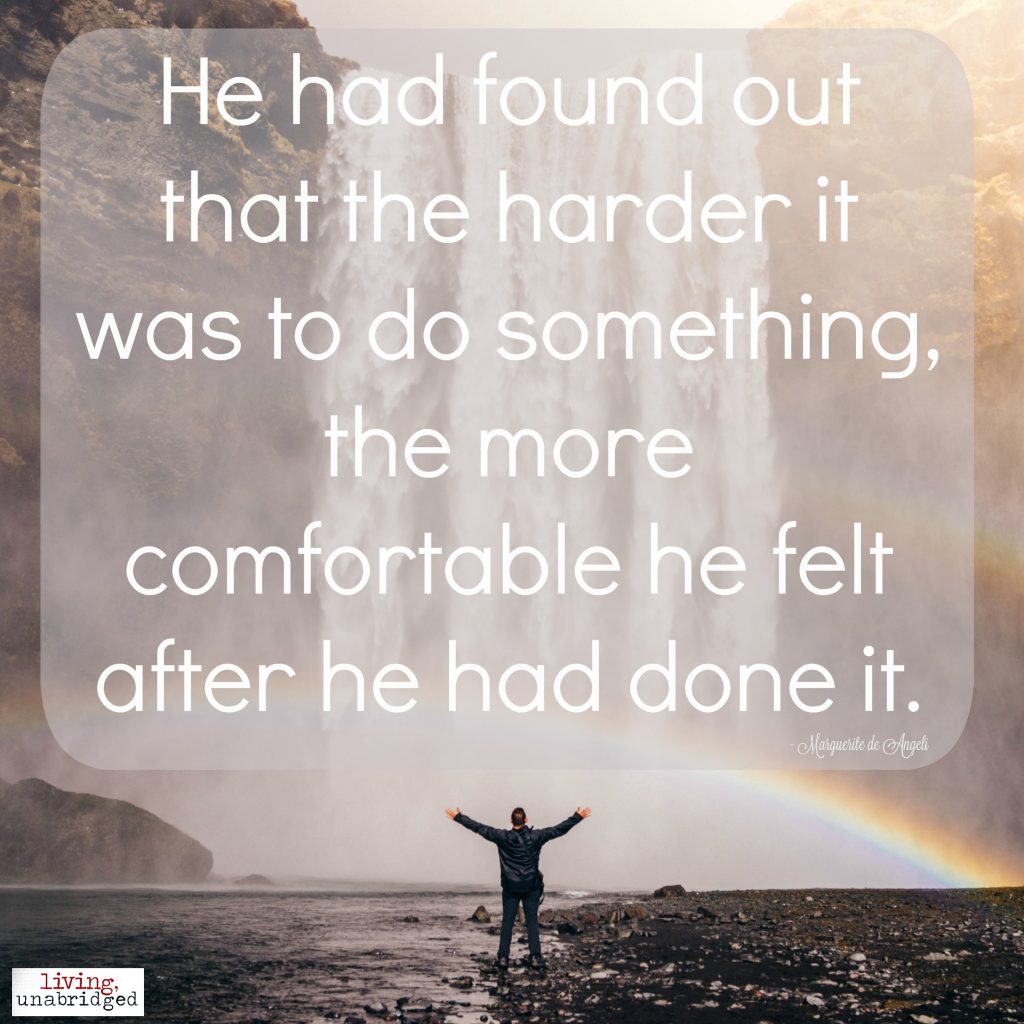 Satisfaction doesn't come from never doing anything difficult. Success and satisfaction come when you have something that's hard to do and then you DO IT. This is something I'm trying to teach my kids. And yes, it's something I'm still trying to learn myself.
Recently Finished
The Chilbury Ladies' Choir by Jennifer Ryan. This new title was recommended to me because I love The Guernsey Literary and Potato Peel Pie Society. (Honestly, I felt this one was derivative of La's Orchestra Saves the World, which was probably inspired by The Guernsey…). Anyway, this is supposed to be told in series of diary entries and letters but very few of the characters are likeable and their voices are not distinct enough. I expect this one will get a lot of positive attention from more prominent book bloggers, but it just wasn't done well, in my opinion.

Speaking American by Josh Katz got a lot of attention in my house because even my older girls enjoyed looking at the maps and talking about the words we use. (And yes, despite growing up in Middle Tennessee, there are enough Cincinnati-isms in my speech to identify my home town!)
Recently Added
I recommended Out of the Ashes: Rebuilding American Culture by Anthony Esolen to my library to purchase and they did, so now I'm honor bound to read it. Mr. Esolen has never pulled a punch in his literary life and he definitely doesn't here! I'm only part way through and several passages have been copied into my commonplace book so expect those to show up here soon.
Current Read Aloud
We're still working through The Water Babies by Charles Kingsley in the evenings but it's slow going and several of my listeners have basically given up on it. (There are two girls still wanting us to read it, so we push on.) I believe Kingsley wrote this with thesaurus in hand and never left any synonyms out if he could help it. He also never met a run-on sentence he didn't like. All that to say, I don't think this is going to become a beloved family favorite.
Current Book to Review
Nothing has caught my eye recently but there may be some new titles available in March.
Current Kindle Deals
I haven't read Missional Motherhood by Gloria Furman yet, but I've appreciated her other writing. This one is $3.99 in March.

Likewise with None Like Him by Jen Wilkin. But I feel confident recommending both of these authors. This title is also $3.99.

I have read Crazy Busy by Kevin DeYoung. I always recommend him. This is not a lengthy book (after all, if you're reading it you're probably "crazy busy") but it is packed with wisdom. $2.99 for Kindle this month.

I purchased Notes from a Blue Bike by Tsh Oxenreider way back in 2015 and I've never read it. I know that's not a ringing endorsement, but it's there on my Kindle for just the right time. It's $1.99 right now, so maybe now is the right time for you.

I haven't read Rewrite Right! by Jan Venolia either, but it seems relevant to our interests and $1.99 is a good price.
What are you reading now?
P.S. If you'd like to keep up to date with what I'm reading you can also find me on Goodreads.


Resources for Readers:

Linking up with: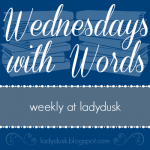 Posts may contain affiliate links. See my disclosure policy if you have questions about this. If no images appear on this post, you may need to disable an ad blocker on your browser. If you enjoyed this post, please consider sharing it on your favorite social media sites.