More wisdom from Lysa TerKeurst's Uninvited:


Grace given. Doesn't it feel like you could write a song or a book based on those two words?
Maybe that's just me.
But oh, the tendency in my heart to become bitter about anything. And oh, the need to remedy that.
Recently Finished
The Long Weekend by Adrian Tinniswood. A bit of an obscure title. Ended up being more about architecture than I thought it would be. Possibly of interest to Downton Abbey fans or anyone interested in the interwar years in Britain.
Recently Added
The Disappearing Spoon was in my to-read stack and then my teenage daughter stole it. She's finished with it now, so it's back in my stack. (And it's a great deal for Kindle right now, so if you're interested get yourself a copy!)
Current Read Aloud
We're still in the early chapters of The Princess and the Goblin. We've missed our bedtime read aloud the past few nights and we're anxious to get back to Irene and Curdie's story.
Current Book to Review
Nothing right now.
Current Kindle Deals
Other than The Disappearing Spoon (see above), which is on sale today, I also saw these:

Grace Based Parenting is on my "one of these days I'll get around to reading it" list and it's on sale this month.

Beating the College Debt Trap by Alex Chediak is a book my dad recommends and it's also on sale this month.

Belles on Their Toes is the sequel to Cheaper By the Dozen and it's a great deal for Kindle right now.
And don't miss Bonhoeffer or Give Your Child the World if you haven't ordered them already.
What are you reading now?


Resources:


Don't forget that October is Ministry Appreciation Month. DaySpring has their mugs, tea cups, and water bottles Buy 1, Get 1 Free through tomorrow evening.
DaySpring is still offering $20 off any $60 purchase, plus free shipping right now, too.


Starting 10/13 Dover is offering a 30% off coupon code as an Early Holiday Special. Combining this with their great book prices could help you get a jump on your Christmas shopping!

Linking up with: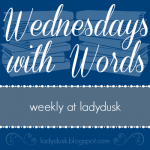 Posts may contain affiliate links. See my disclosure policy if you have questions about this. If no images appear on this post, you may need to disable an ad blocker on your browser. If you enjoyed this post, please consider sharing it on your favorite social media sites.