Today's thought about the best books: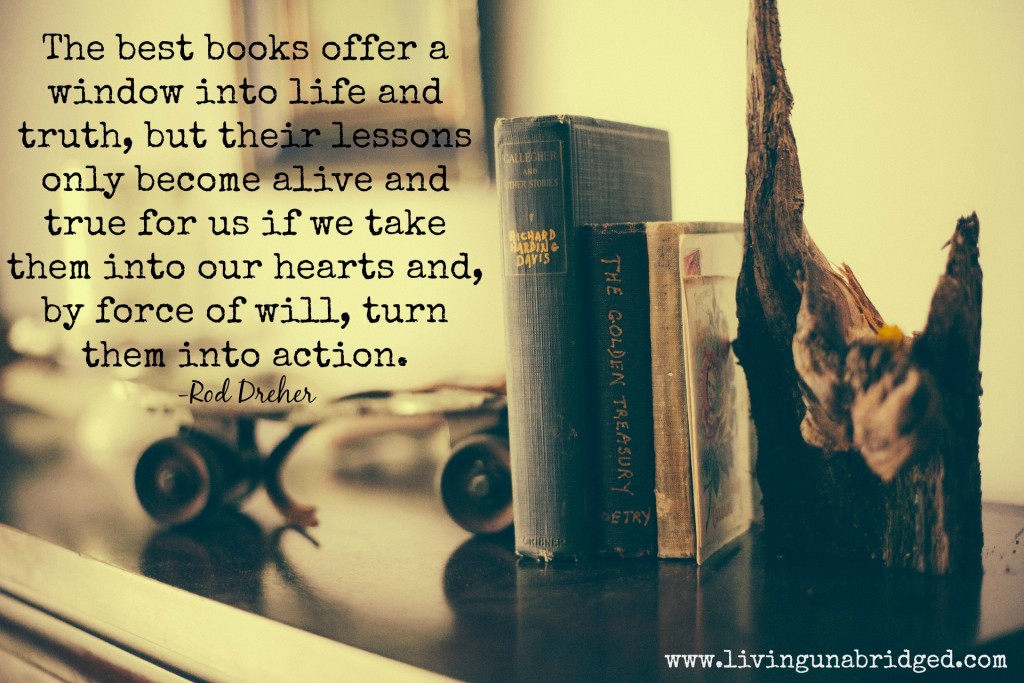 is from Rod Dreher's excellentHow Dante Can Save Your Life: The Life-Changing Wisdom of History's Greatest Poem

This book will be showing up in future "Words on Wednesday" posts because I filled several pages of my commonplace book while reading it.
It's an excellent book. It isn't hard to read, although it is hard to describe what genre of book it is, exactly. Maybe self-help for people who don't read self-help books? (Although really, it isn't about helping yourself, per se.) Memoir. A book about books. Apologetics.
Very hard to define, but highly recommended!
Recently finished:
Other than the above mentioned book I also finished:

How to Be a Heroine: Or, What I've Learned from Reading too Much
by Samantha Ellis. I liked parts of this, but it wasn't my favorite. (And anyway, I grow impatient with anyone who thinks – or thought – Wuthering Heights is the height of romance. Gag.)
The Silent Sister
by Diane Chamberlain. Picked this one up at the library on a whim.
It started out strong: good sense of character and well written prose. It promised plot twists and family mysteries. However, it didn't deliver on these promises. There are plot holes big enough to drive an RV through. The "twists" are easily deduced. The ending is wish-fulfillment rather than realistic.
I don't think I've read anything else by Chamberlain. I think she definitely has a nice writing style, but this one ultimately left me cold.
I'm finding it hard to settle to any sort of serious reading. I've ordered some frothy type books from the library but even those haven't come in.
Mostly, I'm restlessly waiting for the newest member of the family. I think he heard the midwife say we wouldn't make it to his due date and decided to prove her wrong, because he shows no signs of being in any hurry to present himself. You'd think by Baby #6, I would have learned to be patient with this point in pregnancy, but, well, I haven't.
What are your favorite books to read when you're finding it hard to settle down with a book?


Linking up with: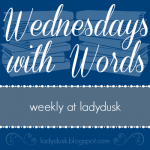 Posts may contain affiliate links. See my disclosure policy if you have questions about this. If no images appear on this post, you may need to disable an ad blocker on your browser. If you enjoyed this post, please consider sharing it on your favorite social media sites.