Well, July pretty much flew by and August is promising to be just as busy. (You can see a recap of our July here: Life via Blog: July) Today my kids are going to be part of a neighborhood "water war" (squirt guns and water balloons) and then we're meeting up with their out of town grandparents so two girls can spend a week (next week we'll switch and the three who didn't go this week will get their turn. The baby doesn't get a turn this year.)
So without further ado, on to the linkage: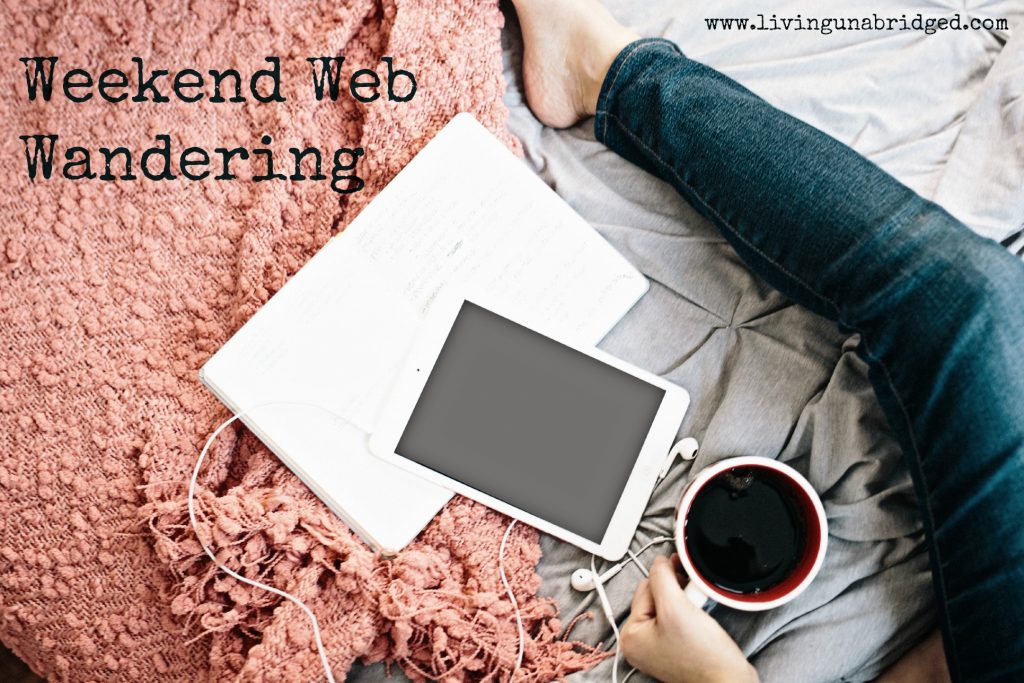 Learning
Living
Loving
The Right Time to Marry Is…by Rachel Lu for The Federalist. According to this I was too young. But I can tell you: I wouldn't change that for anything. (To quote an old movie: "…when you realize you want to spend the rest of your life with somebody, you want the rest of your life to start as soon as possible." It's not my fault that happened when I was younger than 25.) Still, this is an interesting study.
I started reading this book before I saw this great review: The Fellowship: The Literary Lives of the Inklings reviewed by Corey Poff for TGC.
Wise words from Chesterton: Journalism as a Picture of Exceptions. Concerned that "the news is all bad"? That's what it's designed to be.
Here at Living Unabridged I introduced our students for this year (plus their class pet), shared another quote from Climbing Parnassus, and did a quick review of July.
What caught your eye this week?
Posts may contain affiliate links. See my disclosure policy if you have questions about this. If no images appear on this post, you may need to disable an ad blocker on your browser. If you enjoyed this post, please consider sharing it on your favorite social media sites.