We have some busy days this weekend, including a quick out of town trip. And, oh by the way, did you realize that Easter is in a week? I think I've been spoiled by how late Easter has been the past few years. Now I'm looking at a calendar like, "Seriously? It's only March!"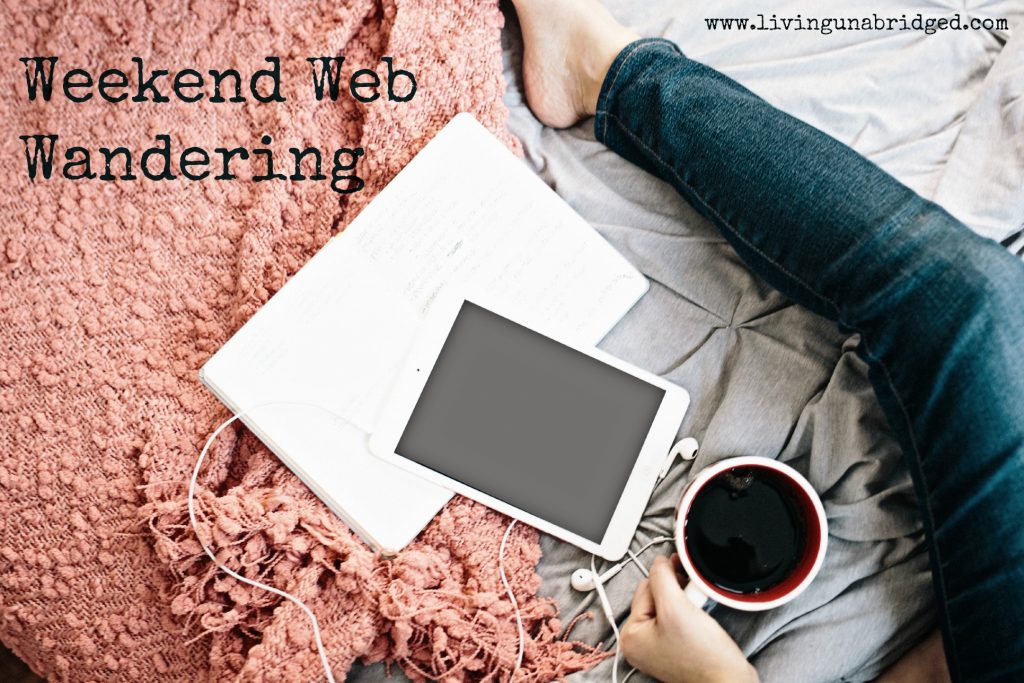 Learning
Living
Loving
I have a lot of election related posts this week. And I wouldn't say I "love" them. How did the state of American politics get to where it is today? But anyway, some of the analysis intrigued me and I'm sharing them here.
Sorry for all that election / politicking stuff. Just had to get it out of my system. (But Florida, I still haven't forgiven you and I probably won't for a long time.)
On Living Unabridged
This week: 52 Family Game Nights: The Little Prince
Last month: 5 Ways to Improve Your Day in 5 Minutes or Less
Last year: Enjoy the Journey: Flexibility in Homeschooling
What caught your eye this week?
Follow Karen (Living Unabridged)'s board Best of Living Unabridged on Pinterest.


Maestro Classics is having another great sale this weekend! Check their sale page for $5 CDs plus other bargains.
Posts may contain affiliate links. See my disclosure policy if you have questions about this. If no images appear on this post, you may need to disable an ad blocker on your browser. If you enjoyed this post, please consider sharing it on your favorite social media sites.