I've missed a few Wednesday posts in the past few weeks, but never fear! Reading is definitely happening all up in here.
This wisdom is from a children's book: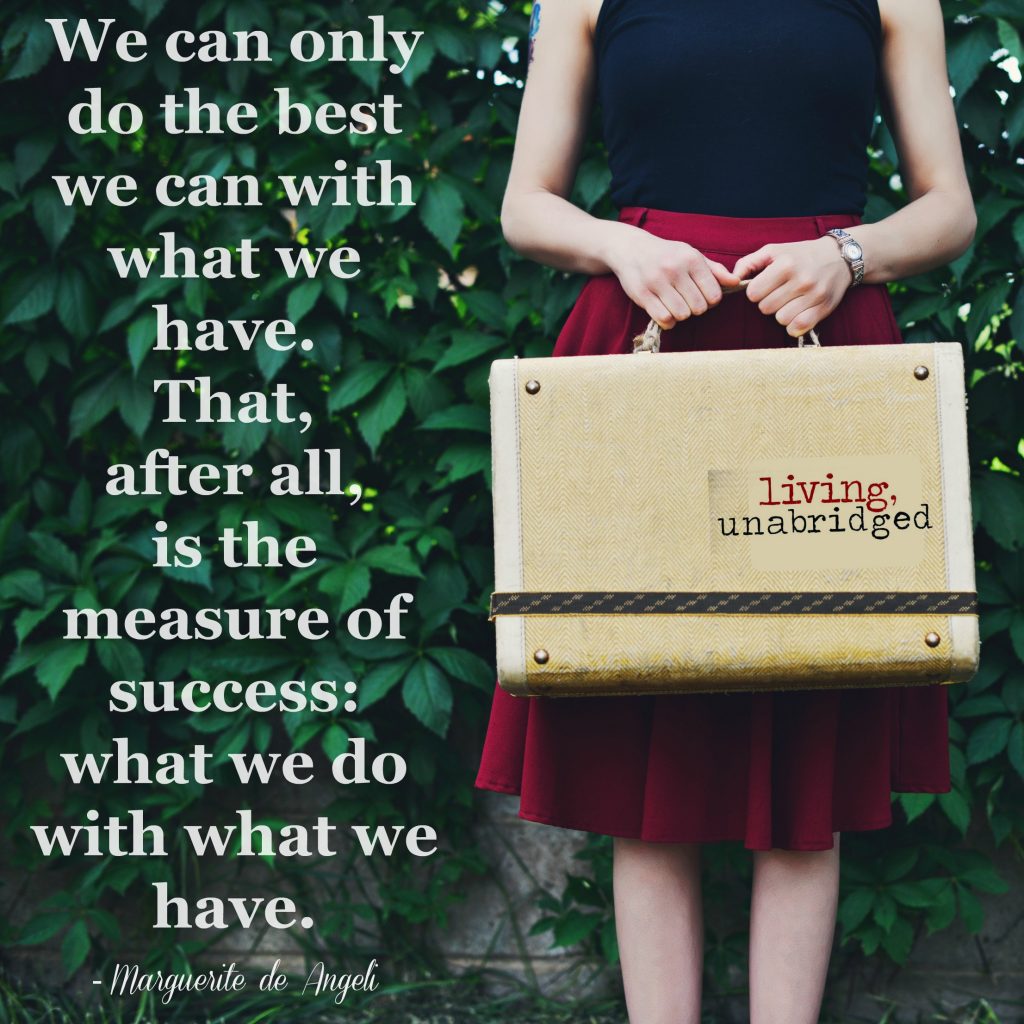 That is from Marguerite de Angeli's wonderful The Door in the Wall, which I read aloud to the girls as a morning time read aloud. It made a lovely read aloud and I found myself thinking about some of the passages long after we'd finished. So, whether they got anything out of it or not, it was valuable to me.
Recently Finished
Jonathan Strange and Mr. Norrell by Susanna Clarke took a lot of my reading time in the past few weeks. This nearly 800 page novel starts slowly but it built up and by the end I hated to put it down. Therefore, I lost a bit of sleep for several nights in an attempt to finish it.
I've seen this described as "Harry Potter for grown-ups" but I don't really like that description. This is a bit of Austen, a bit of Dickens, a tiny dash of Rowling, a smidge of every fairy tale you've ever read, and a great big dose of Susanna Clarke's own style and imagination. Imagine an Austen novel (or a Patrick O'Brien story) where magic is reality and you'll get a better idea of what to expect here.
Anyway, I loved it. (And we also watched the recent BBC series. It's good but not as good as the book. But I'm sure you expected I would say that.) Plus, the Kindle edition is only $1.99 right now. That's a steal! I'd love to own a physical copy but at that price I'm definitely going to pick up the Kindle edition too. I suspect both my husband and our oldest daughter would enjoy this one as well.
Recently Added
The Princess Diarist by Carrie Fisher. Ms. Fisher had a devastating wit and a unique way with words. I finished Wishful Drinking early in February and this one just came in at the library. If you're interested in Hollywood you'll probably appreciate these. (Disclaimers apply.)
Current Read Aloud
In the mornings we're reading King Arthur and His Knights of the Round Table by Roger Lancelyn Green. The younger girls have complained that there are already too many names to keep track of but other than that we're all enjoying it.
In the evenings we're reading Charles Kingsley's The Water Babies. It's not our favorite read aloud ever, but some of us do enjoy the humor. Our puffin classic is actually an abridgement and for once I'm glad of that, because Mr. Kingsley was very fond of run-on sentences and deviations from the main story (and that shows even in the abridgement!).
Current Book to Review
Haven't had any catch my eye yet.
Current Kindle Deals
Frank Peretti's This Present Darkness is $1.99 this month.

 As mentioned above, Jonathan Strange & Mr. Norrell is also $1.99 right now.

A Hobbit, A Wardrobe, and a Great War is $2.99 in February. I'm really tempted by this one!
The biggest Amazon deal I need to mention is that today only you can get $8.62 off your $50 order with the coupon code BIGTHANKS
. (I ordered some new piano books I've had my eye on and a cell phone case for our oldest daughter with this promotion.) If you've been waiting to place an Amazon order, today might be your day!

Linking up with: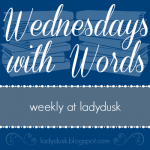 Posts may contain affiliate links. See my disclosure policy if you have questions about this. If no images appear on this post, you may need to disable an ad blocker on your browser. If you enjoyed this post, please consider sharing it on your favorite social media sites.