Hello link loving friends!
Hope you are all still keeping on through these strange times. We've kept up with our quarantine routine fairly well, although there were a few days when I just did not have the motivation to "do school" with the youngest kids. So they played snap circuits and explored outside and built elaborate things with Legos and pored over nature books and wrote their own French dictionaries (copied from an Usborne book).
In other words, the kids are fine and yes, they're still learning. (And in other news, the iBoy is SEVEN now. Which is just unbelievable!)
My own emotions have been all over the place. I like to examine feelings and / or emotions dispassionately and label them accurately. But sometimes they're such a mix of tangled circumstances and thoughts it takes a while.
But that makes it sound worse than it is. Because most days flow along while we make new memories and make the best of everything else.
Anyway, all that to say, if you've experienced something similar, you are not alone.
Now, for the links!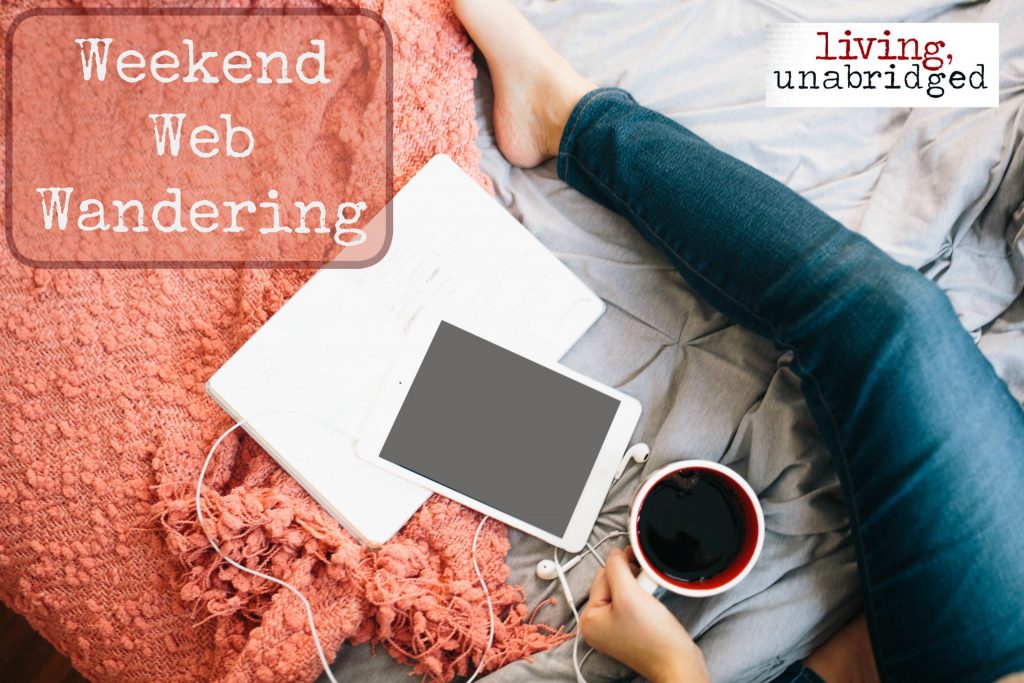 Coronavirus Related
Mostly Non-Corona
Now, as promised, a list:
Toys That Are Getting My Kids Through Quarantine
(yes, these are affiliate links)
We have lots of other toys (too many!) but those are the things that I've seen out the most in the past six weeks. Along with all the random arts & craft supplies, of course.
So, we move into May. We're hopeful we might actually get to see some friends in person this month and we've got lots of birthdays and special things to celebrate.
Stay well, friends!

Posts may contain affiliate links. See my disclosure policy if you have questions about this. If no images appear on this post, you may need to disable an ad blocker on your browser. If you enjoyed this post, please consider sharing it on your favorite social media sites.