The mystery novel I'm reading right now isn't really floating my boat, but this line did jump out at me: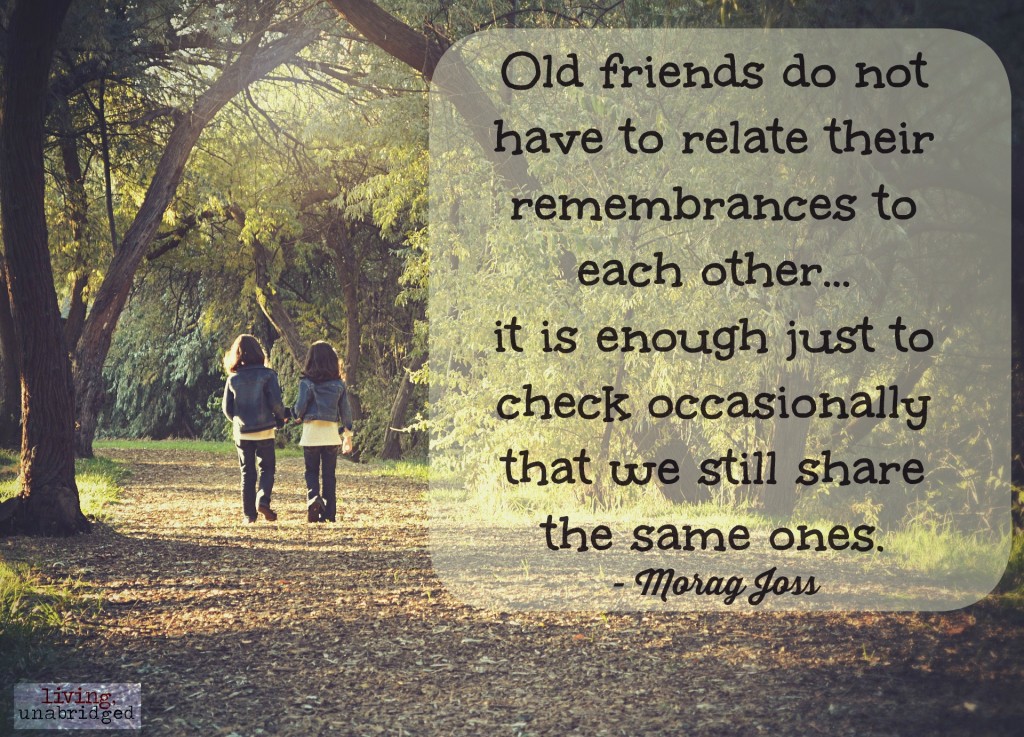 by Morag Joss in Funeral Music (Sara Selkirk Mysteries)
. Maybe this grabbed me because I've been able to spend some time with my sister who's visiting from out of town. What I love most about getting together with her is that we always pick up just as we were. (And yes, siblings count as "old friends".) I have childhood friendships that evoke the same feeling. Sharing parts of the same story is one building block for relationships, I think.
Recently Finished
Can you believe I didn't finish a book this week? Because I didn't finish a single title.
(I know, I don't believe it either!)
Recently Added
17 Carnations: The Royals, the Nazis, and the Biggest Cover-Up in History
This new release particularly caught my eye because I finished Deborah Cadbury's Princes at War: The Bitter Battle Inside Britain's Royal Family in the Darkest Days of WWII
earlier in 2015.

Villa America: A Novel
by Liza Klaussmann. Naomi Wood's 2014 novel Mrs. Hemingway
piqued my interest in this cast of characters.

The Salt God's Daughter
My library site recommended this one to me so I ordered it but now I'm not sure. The cover is gorgeous but a few reviews I've seen online now suggest it's not my cup of tea. Hmm…
Current Read Aloud
Still finishing up Ella of All-of-a-Kind Family
Current Book to Review
Haven't chosen one yet. My husband is urging me to read Russell Moore's Onward: Engaging the Culture without Losing the Gospel
, so I may do that instead of ordering a new book to review.
Current Kindle Deals
Boundaries with Kids: When to Say Yes, How to Say No
by Dr. Henry Cloud & Dr. John Townsend is one of the parenting books I recommend most often. Highly recommended and a great bargain at $2.99.

Boundaries with Teens: When to Say Yes, How to Say No
This is the same price ($2.99). I haven't actually read this one but I feel confident in recommending it based on the strength of the Boundaries with Kids book.

Mossad: The Greatest Missions of the Israeli Secret Service
I'll admit my taste is kind of strange sometimes but this one looks fascinating. $1.99 right now…

Savor: Living Abundantly Where You Are, As You Are
 I reviewed this one in May. My only regret is that the Kindle edition won't be a nice to hold in your hand as the original work, which was a lovely hardcover. Otherwise, the $1.99 is a great bargain.

The Monogram Murders: The New Hercule Poirot Mystery (Hercule Poirot series Book 42)
by Sophie Hannah. I read this one last October. (See my Goodreads review here.) I didn't LOVE it, but I gave it three stars (out of five), and I think $1.99 is a good price if you like Poirot.
So, what are you reading now?
Linking up with: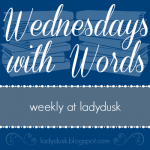 Posts may contain affiliate links. See my disclosure policy if you have questions about this. If no images appear on this post, you may need to disable an ad blocker on your browser. If you enjoyed this post, please consider sharing it on your favorite social media sites.