Last week I shared the top 10 posts from 2015 based on stats. So, those are the posts that you all seemed to like or share the most. This week I'm sharing my own top favorites.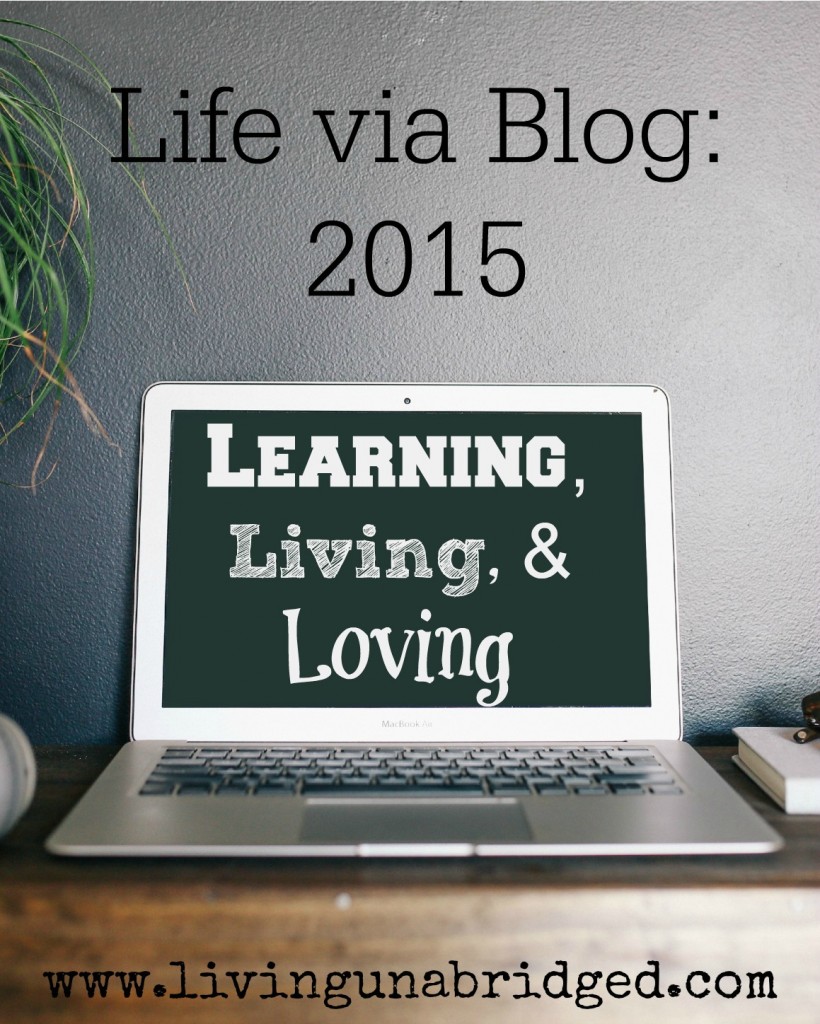 Learning
A favorite series: 5 Days of Raising Readers. Published last January. Reading is something I love and something I want my children to love. Despite that, not all of my children have instantly loved reading or learning to read and these posts reflect that.
Favorite review: Why and How Homeschool Greek. Adding Greek to our homeschool routine has been a favorite thing about this academic year.
Favorite post featuring quotes: What Winston Churchill Can Teach Homeschoolers. Some of my favorite quotes from one of my favorite people.
Favorite how to: 9 Tips for Raising a History Buff. I love history and it makes me sad when I hear someone say they don't like it or like teaching it. It doesn't have to be that way.
Favorite homeschooling posts: I blogged a lot about homeschooling last year so it's hard to say which post is my favorite, but I've narrowed it down to three:
Living
Favorite "tutorial": An Epidural Queen's Guide to Childbirth. Giving birth to our youngest without drugs is one of my top accomplishments of 2015. This post contains my advice for helping moms achieve that (even if you've previously relied on epidurals).
Favorite post inspired by a book: What Marie Kondo and L.M. Montgomery Taught Me About Homemaking. I think the idea of keeping things that "spark joy" and deserve names is still percolating inside me.
Favorite old post reworked & republished: INTJ Mom / ESFP Daughter: Teaching Each Other. I first wrote this a few years ago but it's still true.
Loving
A favorite booklist: Love, Marriage, & Family Reading List. I've read a lot of books about love, marriage, and family and this list contains the best of the best.
Favorite personal post: Life in the NICU: Unabridged Emotions. Despite the great birth story, our baby boy had some health challenges in his first few days of life. I wanted to write this and share it before I forgot those feelings.
A post I would have liked to read: Dear Mom of Many. (A related post that I also loved: How to Find Renewal in the Little Moments.)
Did your favorite Living Unabridged post make my list or last week's list?
If you're on Pinterest be sure to follow my "Best of Living Unabridged" board so you won't miss any posts this year or so you can find some new to you posts from last year:
Follow Karen (Living Unabridged)'s board Best of Living Unabridged on Pinterest.

Posts may contain affiliate links. See my disclosure policy if you have questions about this. If no images appear on this post, you may need to disable an ad blocker on your browser. If you enjoyed this post, please consider sharing it on your favorite social media sites.