Rather than share an inspirational quote, I'd like to share an excerpt of a Christmas poem: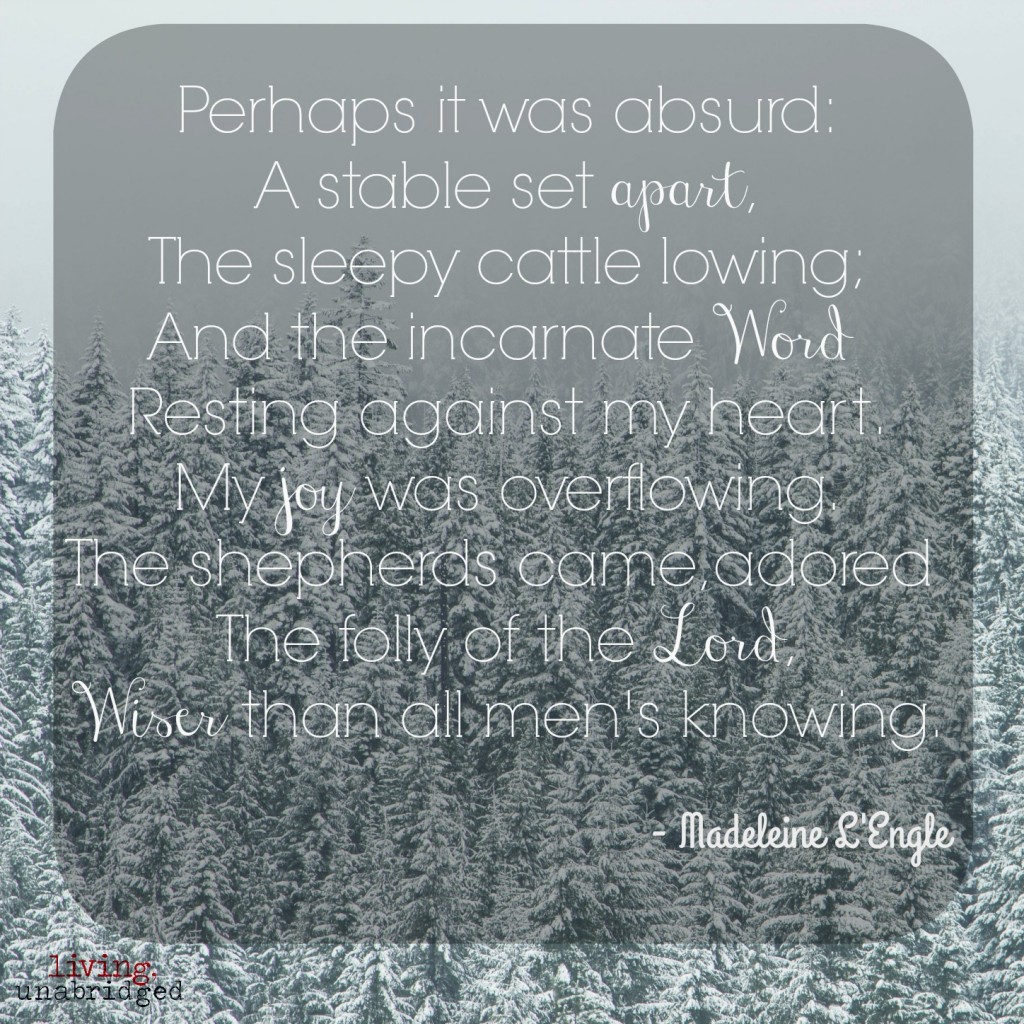 This is the last stanza from "O Simplicitas". I re-read this Christmas poem every year.
This poem is available in L'Engle's The Weather of the Heart
 but I found it in a collection of Christmas readings that I can't find again. (I think I found it and wrote it out before I started keeping a thorough commonplace book.)
I think you can also find it in this google book: The Ordering of Love.
What I've Been Reading:
Beside the usual suspects from my book stack, I've also been keeping up withBehold the Lamb of God
. It has been a good way to focus my thoughts in the morning before the busyness of whatever the day brings.
Do you have Christmas favorites you re-read every year?
I'll return to our usual Words on Wednesday posts (and other blogging) after the holidays. Wishing you a peaceful and blessed rest of 2015!
More seasonal resources are available from DaySpring:


The Shepherd on the Search is a Christian alternative to "Elf on the Shelf." (Although I suppose, if you're really into Christmas traditions, you could do both!)
DaySpring has lots of decor and gift ideas too:

Linking up with: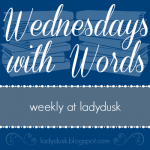 Posts may contain affiliate links. See my disclosure policy if you have questions about this. If no images appear on this post, you may need to disable an ad blocker on your browser. If you enjoyed this post, please consider sharing it on your favorite social media sites.