My November reading suggestions are all about Thanksgiving. (Naturally)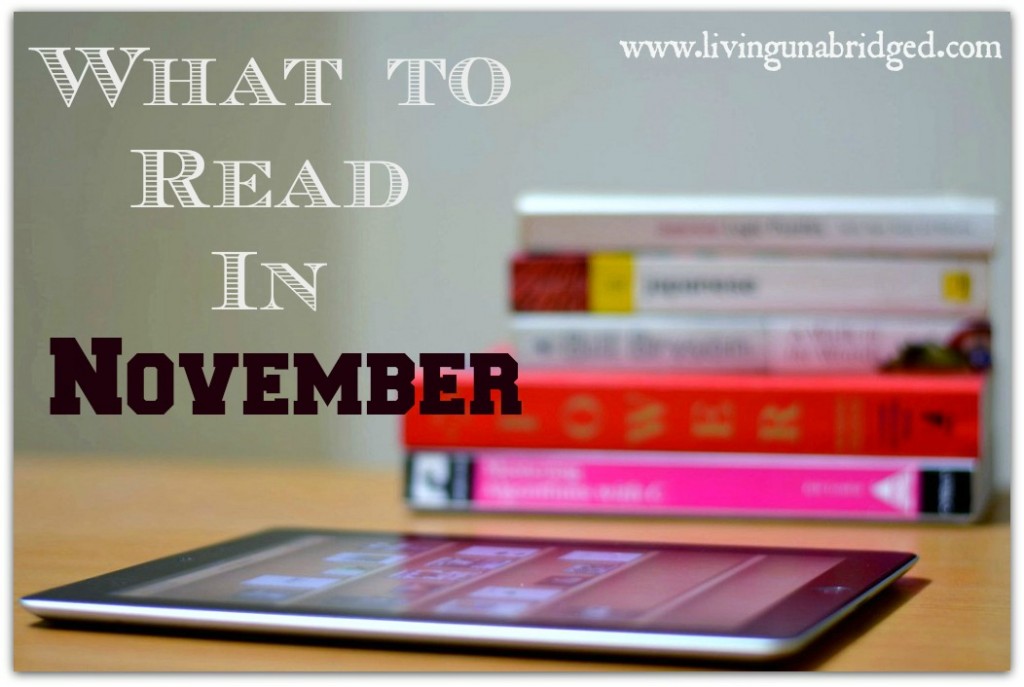 Fiction: A Catered Thanksgiving (A Mystery With Recipes)
by Isis Crawford. Book 7 in the series but you probably don't need to have read all of them.
And if you like your mysteries to make you hungry, there's also the Faith Fairchild series (starting with The Body in the Belfry
). I don't remember a specific Thanksgiving celebration in these books, but Faith is always cooking, plus she lives in New England, which just seems appropriate.

Nonfiction:Putting God Back in the Holidays: Celebrate Christmas, Thanksgiving, Easter, Birthdays, and 12 Other Special Occasions with Purpose
by Bill and Penny Thrasher. I picked this one up on a whim a few years ago but I'm really glad I did. This is much more than just celebrating holidays, this is about why God is worthy of worship and ought to be at the center of whatever we do.

Children's: Cranberry Thanksgiving
by Wende and Harry Devlin. One of my favorite Thanksgiving traditions is reading this picture book. I remember getting it from our church library when I was growing up.
I've written about some of our other favorite Thanksgiving books before:

Poetry:The Courtship of Miles Standish
by Henry Wadsworth Longfellow. A narrative poem about some of my ancestors. (Yes, I like to just slip that little bit of info into conversations every once in a while.)
And, just in case you need a little extra help this month, here's my all time favorite cookbook (mine, given to me by my dad long, long ago before I was married, is actually falling apart):

What books would you suggest for November?
Posts may contain affiliate links. See my disclosure policy if you have questions about this. If no images appear on this post, you may need to disable an ad blocker on your browser. If you enjoyed this post, please consider sharing it on your favorite social media sites.