We get asked a lot about what games to give children or other family members as gifts for Christmas. My husband and I thought about those questions and these are our top suggestions.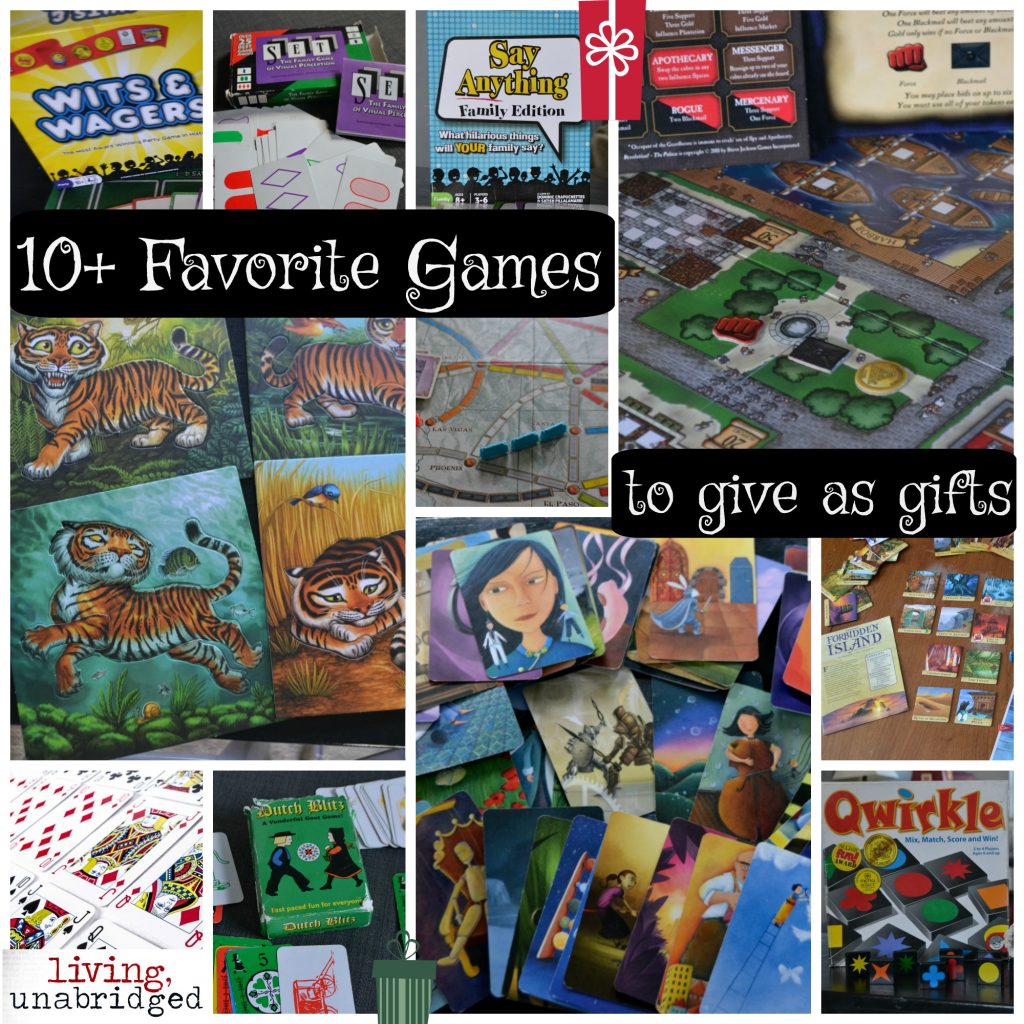 These are in no particular order, and their prices range from a few dollars, to around $30. Each of these has been tested and loved by multiple members of our family.

1. Qwirkle
Qwirkle is fun for the entire, family, there's no reading required, and the wooden pieces are fun to use. See a longer description here: Family Game Night: Qwirkle.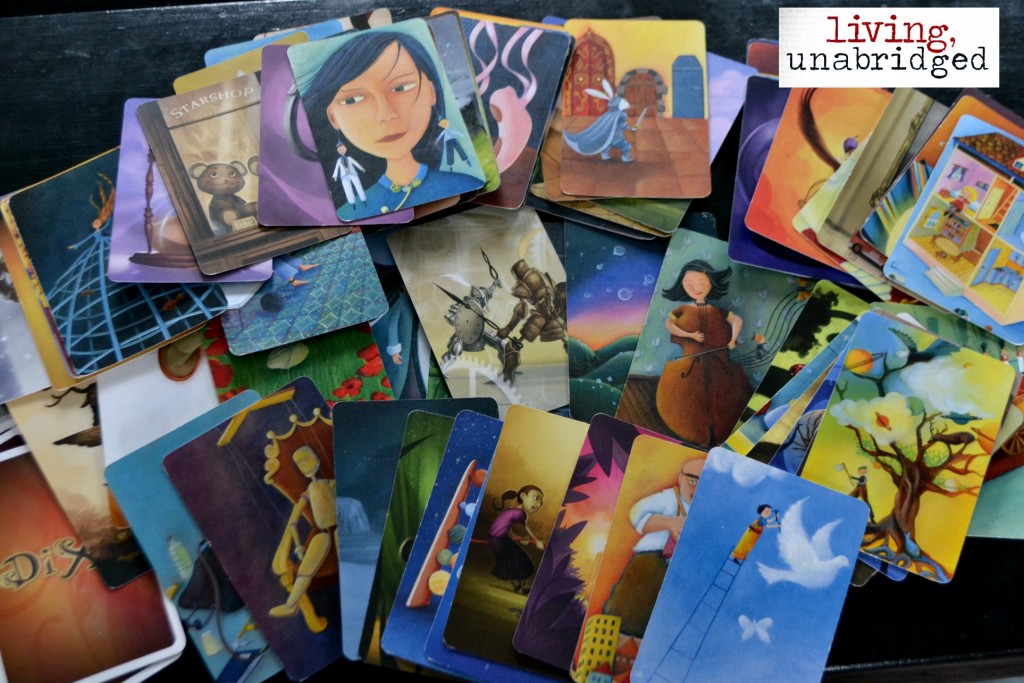 2. Dixit
Dixit is a unique party game with no reading required. It's fun for all ages and will stretch your creativity. See a longer description here: Family Game Night: Dixit.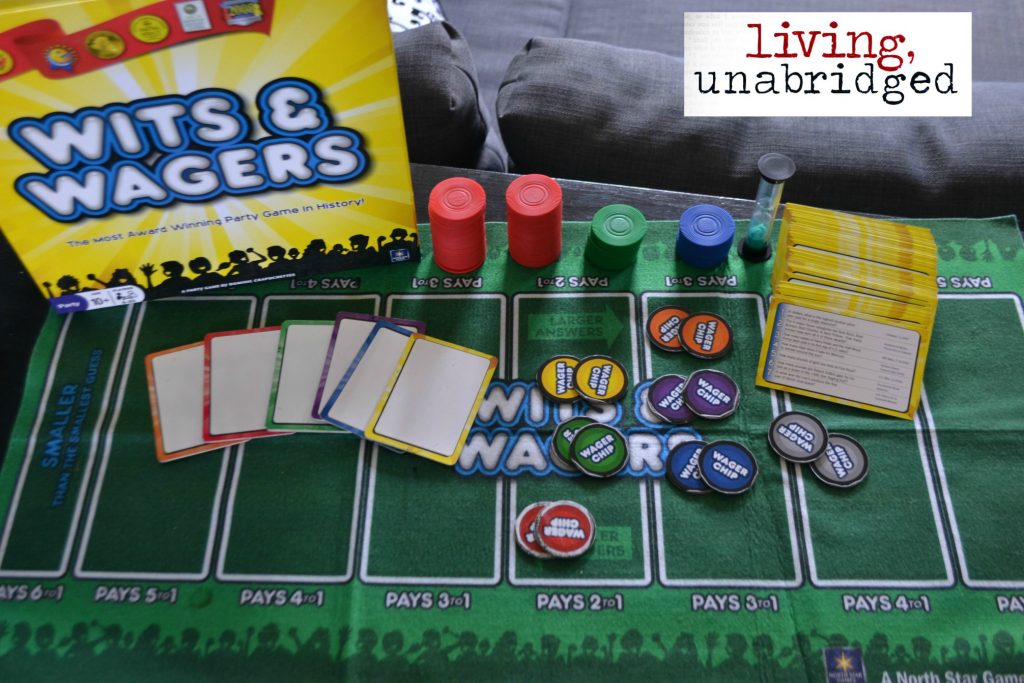 3. Wits and Wagers
Wits and Wagers is a popular party game and it's deserving of all the accolades it's received. Reading is required on this one. See a longer description here: Family Game Night: Wits and Wagers.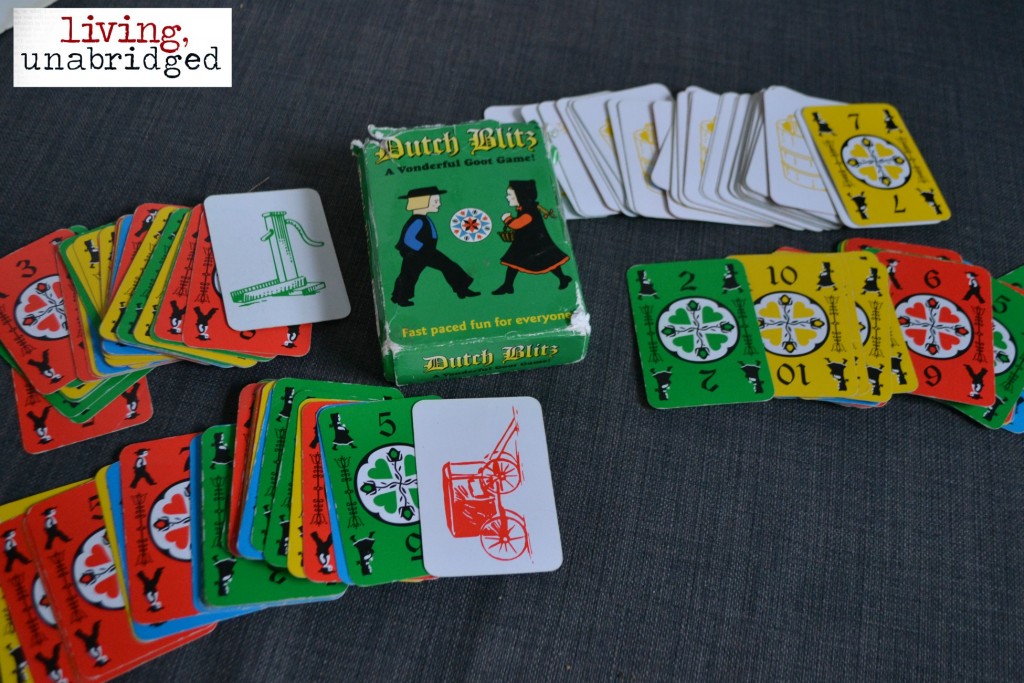 4. Dutch Blitz
Dutch Blitz is a fast moving card game for all ages. No waiting for turns here, and learning to play doesn't take long at all. See a longer description here: Family Game Night: Dutch Blitz.

5. Codenames
This is a group game my husband insisted be on this list. Reading is definitely required but it's great for groups of all sizes. (Watch for a longer description of this one in our Family Game Night series soon!)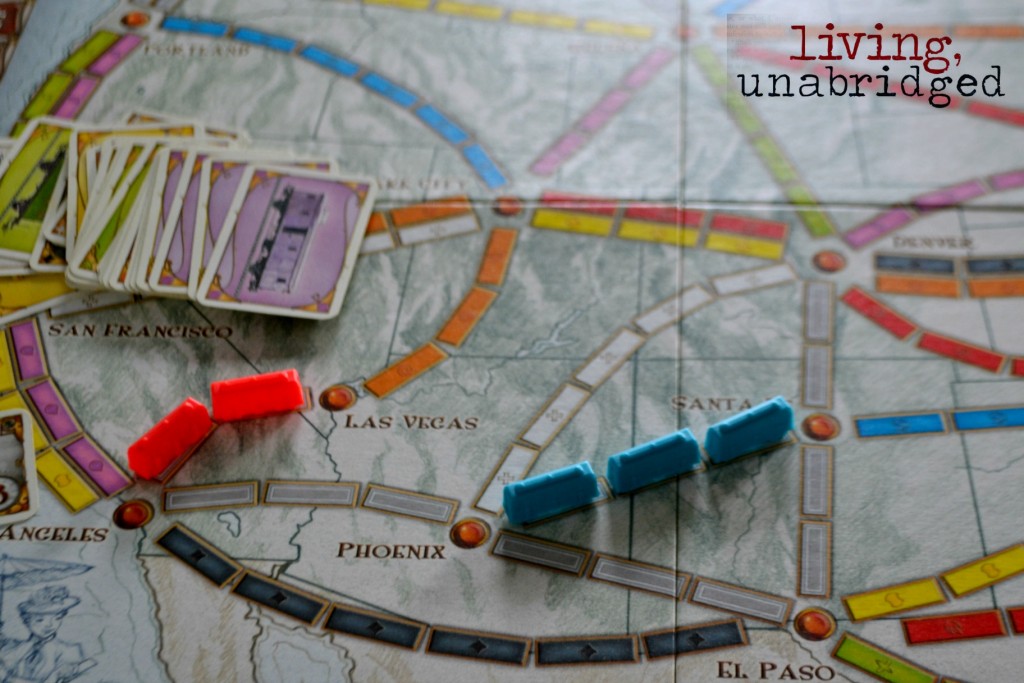 6. Ticket to Ride
Ticket to Ride is a great first introduction to "Euro-style" games. And the train theme is a definite winner. See a longer description here: Family Game Night: Ticket to Ride.

7. Set
Set is a challenging card game / logic exercise that all ages will enjoy. Kids will love beating their parents at this one. More: Family Game Night: Set.

8. Blokus
The pieces, the logic, the strategy…this brain building game is a challenge for all ages. No reading required.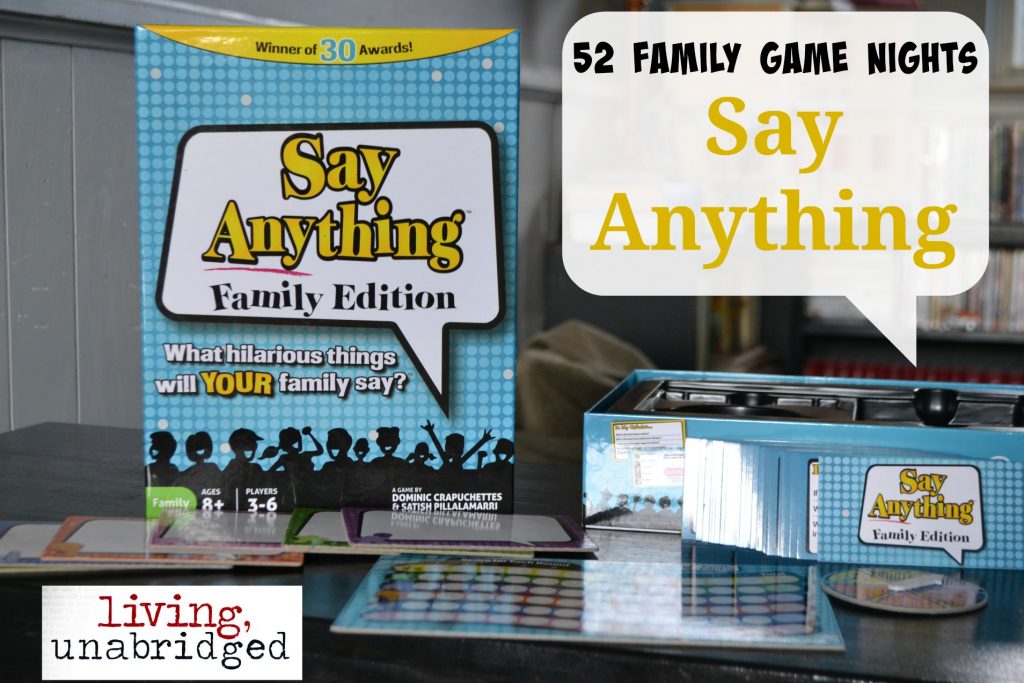 9. Say Anything Family Edition
If you're looking for a fun party game, this is our recommendation. Please note that we encourage families to purchase the Family edition because we can't necessarily approve all the questions in the basic version to a general audience. This one will have everyone laughing. More: Family Game Night: Say Anything.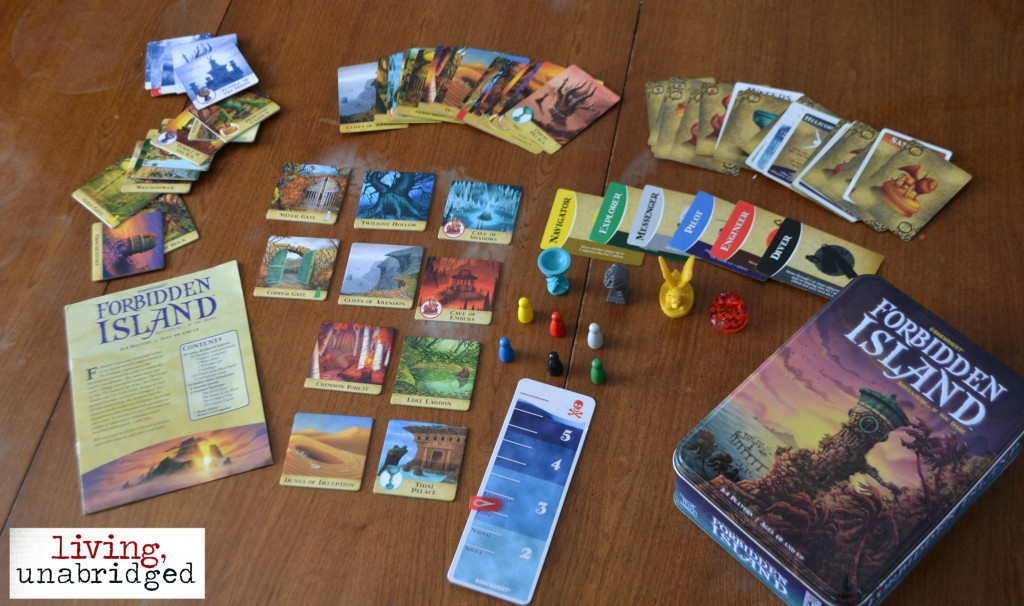 10. Forbidden Island
If you're looking for a co-operative game suited to a family, this is our top recommendation. See a longer description here: Family Game Night: Forbidden Island.
And, of course, I really must mention these two favorites from our own family: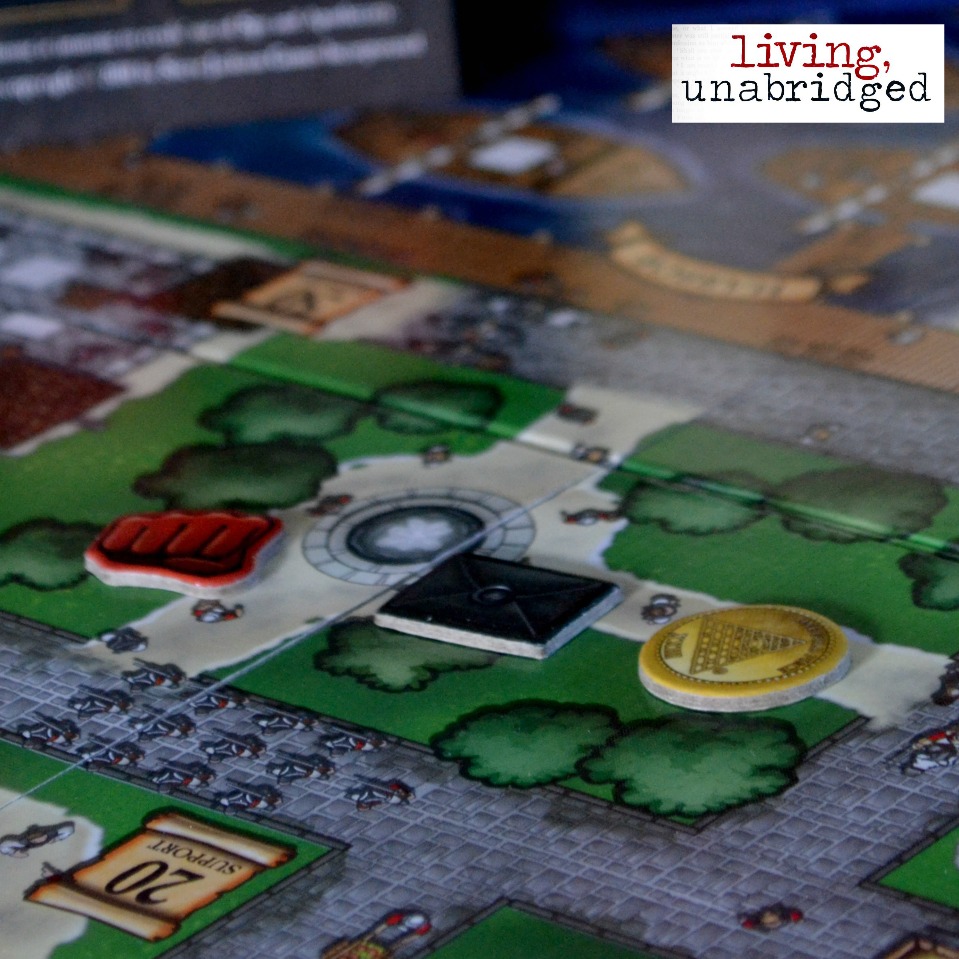 Revolution!
Revolution! was the first game created by my husband. It's published by Steve Jackson game and it's another great introduction to the world of Euro-games. We love to give this one away! (You can also order Revolution! from Amazon.) More about Revolution!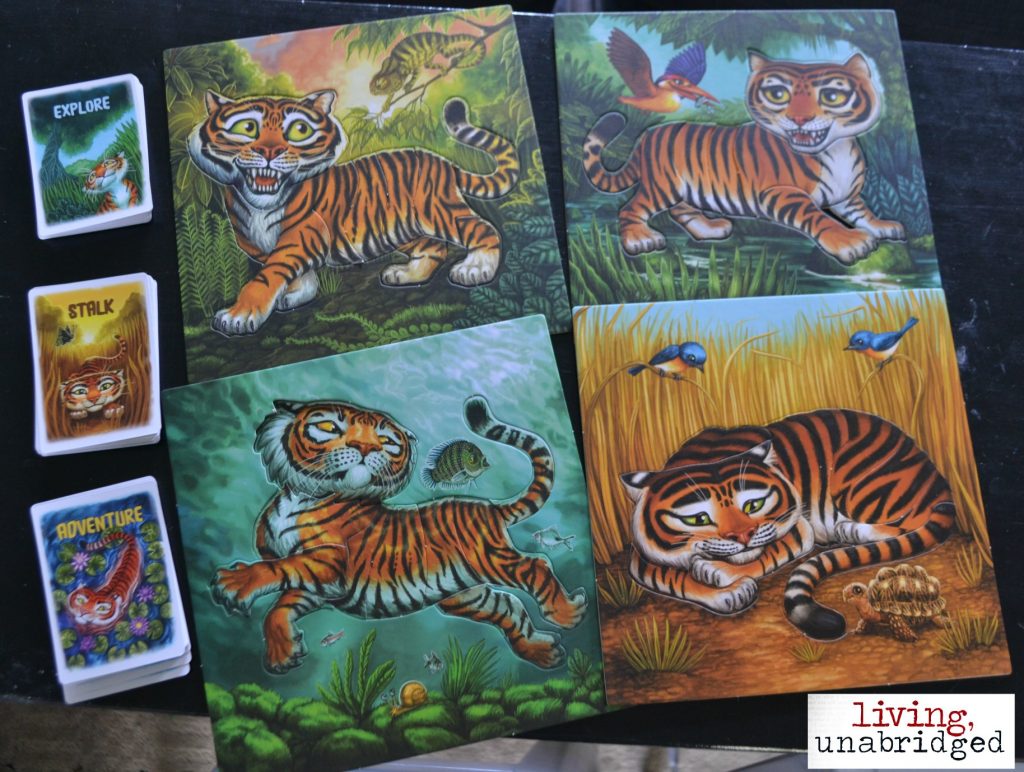 Tiger Stripes
Tiger Stripes was designed by our oldest daughter and released by Game Salute games. It's a great game for kids and we love to give it to young friends and explain that it was designed by a kid. (Tiger Stripes is available from Amazon too!) More about Tiger Stripes.
And don't forget a deck of cards for someone's stocking! Every year someone in our family usually receives at least one of these.
Any of the games in our series would make a great gift, but these are our personal favorites to give to others.
What are your favorite games to give as gifts?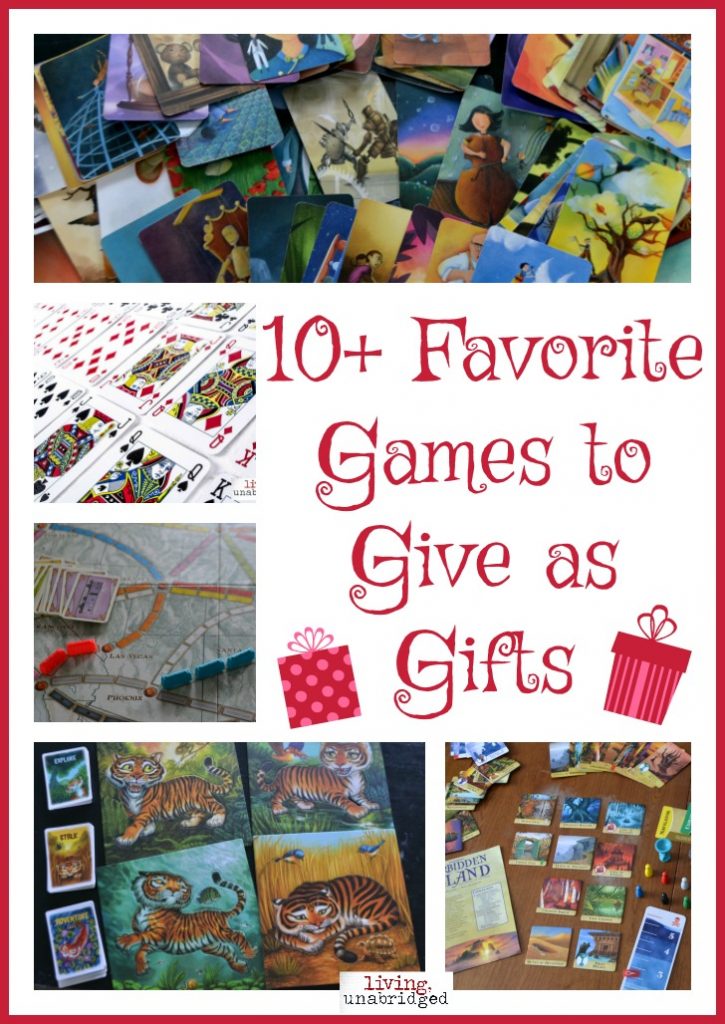 Posts may contain affiliate links. See my disclosure policy if you have questions about this. If no images appear on this post, you may need to disable an ad blocker on your browser. If you enjoyed this post, please consider sharing it on your favorite social media sites.