Even though summer isn't officially here yet, our summer schedule is in full swing. We've just wrapped up our church's week of VBS, which in my mind is always the first big event of summer.
We had toyed with the idea of having a yard sale today (SO needed after all our decluttering and remodeling projects of spring), but we agreed that when we planned that for the Saturday after VBS we were delusional. Ain't no yard sale happenin' today for our family, is what I'm saying.
We've also got another birthday party tomorrow, Father's Day coming up, Philip has a game convention trip, and THEN we're going on our big Making Family Memories Trip from Sea to Shining Sea Vacation 2016. (A grandiose title is necessary for a trip of such epic proportions!)
Anyway, regardless of the calendar, SUMMER is here!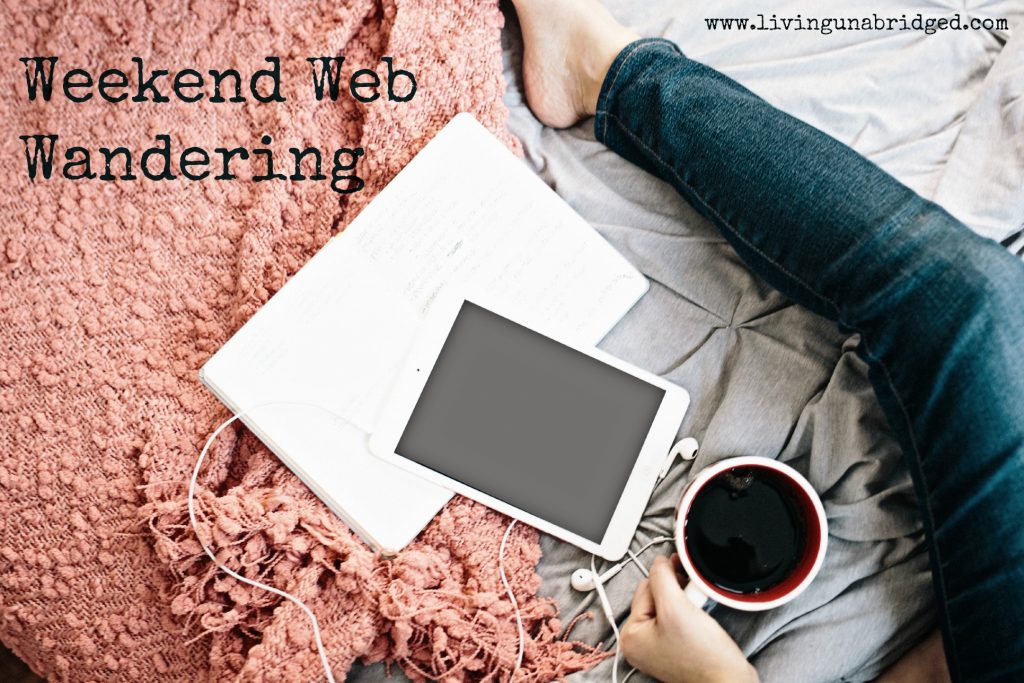 Learning
Living
On Humility, Grace, and Frugality by Kristen at The Frugal Girl. I love this perspective. Many of the comments are worth reading as well.
3 Priorities for Christian Parents by Tim Challies. Clarifying, reassuring advice (in some ways). Another one from Challies worth reading: The Transgender Conversation You Need to Have with Your Family.
You Can't Be Nostalgic About Your Free Range Childhood AND Demand Constant Supervision of Today's Kids by Lenore Skenazy at Free-Range Kids. Here's all I want to say about the "gorilla incident:" I think this was one of those crazy, incredibly rare, bad things that sometimes happens. I don't think the zoo OR the parents were at fault. As long as the parents are not suing the zoo (which was rumored to be in the works), I don't think the mom needs to be vilified and I'm glad she's not being charged with anything. My only problem was if someone saw this terrible incident as their get-rich quick opportunity. Bad Stuff happens. Sometimes no one is really at fault. (That feels like a wildly counter-cultural statement in our day and age.) My husband and I are trying to give our children as free-range a childhood as we can, but it's definitely swimming upstream. One reason why: there are so few other children around. Just because my kids are home, outside, and ready to play, doesn't mean anyone else is. Anyway, I guess this is fuel for another blog post on another day.
Loving
From Living Unabridged:
Like I said, we're on our summer schedule right now. But never fear, the 52 Family Game Nights series will be back soon!
What caught your eye this week?


Posts may contain affiliate links. See my disclosure policy if you have questions about this. If no images appear on this post, you may need to disable an ad blocker on your browser. If you enjoyed this post, please consider sharing it on your favorite social media sites.