We've had a busy few weeks and May always flies by in a blur. Nevertheless, I've saved some links to share with you. (Warning: some of these are fairly heavy and / or deep. Read after you've had your coffee!)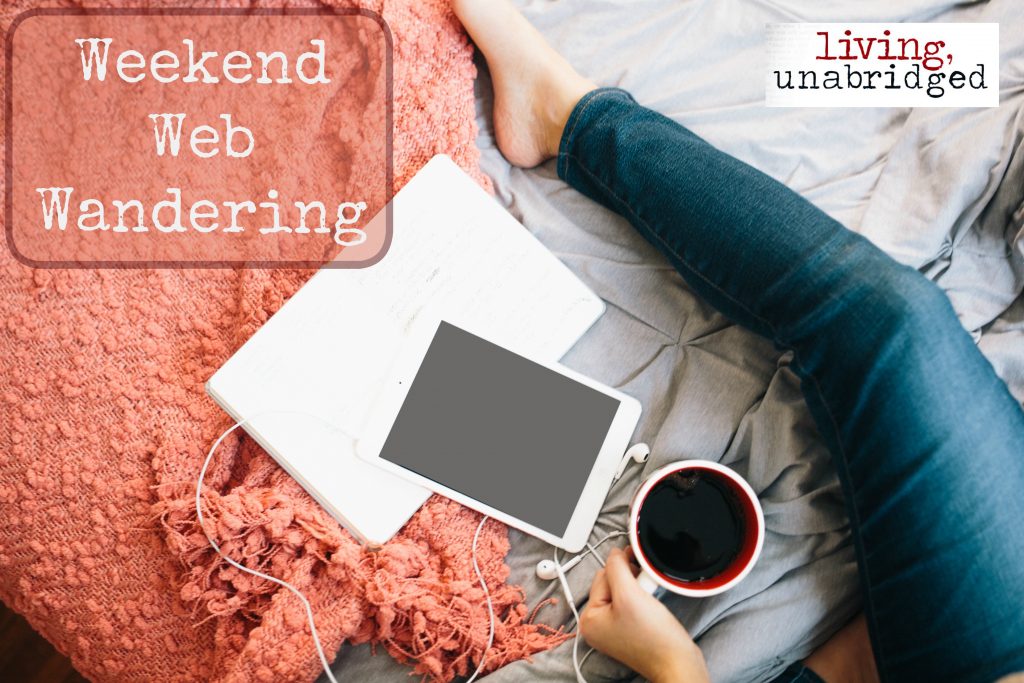 Learning
Read Alouds Solve a Lot! by Nadene at Practical Pages. Long live reading aloud!
Deserving Mr. Darcy: An Austenesque Apologia for Classical Education by Lindsey Brigham at CiRCE. "Not that love can ever be truly deserved; another of Austen's themes is the sense of love as gift, as grace. But even as the way of grace must be prepared by repentance—a paradoxical kind of "worthiness" to receive it—so the way of love must be prepared by the development of a character able to recognize, receive, and return it, and in that sense, worthy of it."
Living
Loving
From Living Unabridged
Two years ago: Relaxed and Classical – A Lifestyle of Learning
One year ago: Better Together – Real Friendships, Real Community
This week: Tips for Reading Aloud (and Doing the Voices)
What caught your eye this week?
Mother's Day is Coming! (And Father's Day, too!)



Posts may contain affiliate links. See my disclosure policy if you have questions about this. If no images appear on this post, you may need to disable an ad blocker on your browser. If you enjoyed this post, please consider sharing it on your favorite social media sites.