Is it just me or does it feel like we've lived entire decades in the past few months? Time is strange.
I hope you are each staying well, spiritually, physically, emotionally, and mentally. I appreciate each of you who keeps showing up here, or shares old posts, or leaves kind comments here or on Facebook. Your kindnesses make my life sweeter.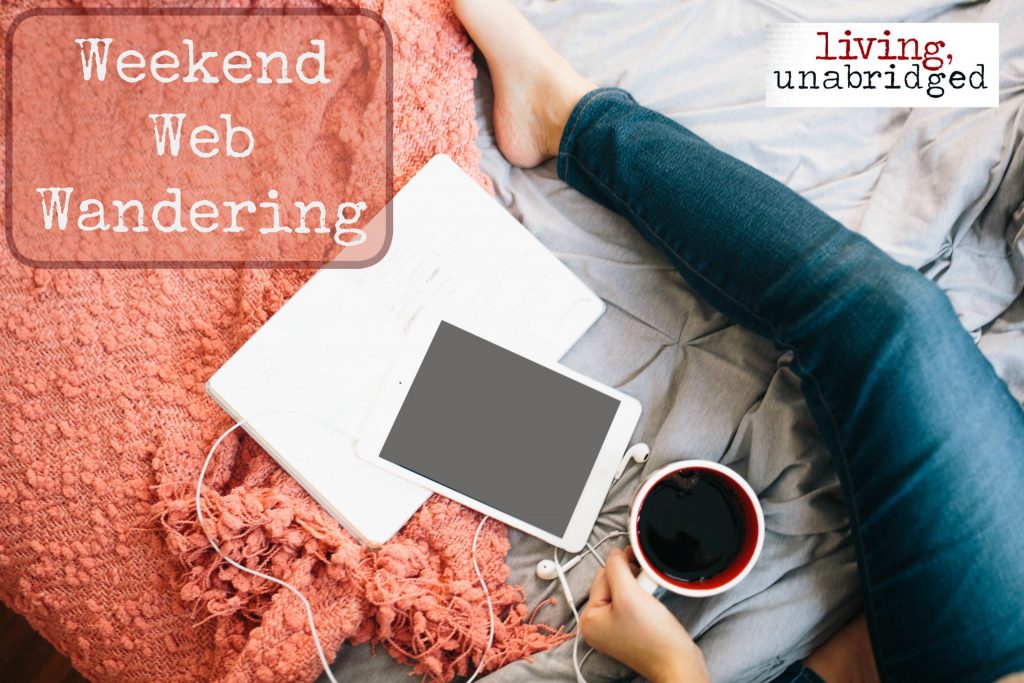 Covid-19 / Corona Related Links
It may have slipped from the headlines, but we are still living through a pandemic.
Racial Issues / Current Events
Shared in the hopes of furthering dialogue, not lecturing anyone. As always, I do not necessarily endorse all ideas or opinions expressed below.
Other Things
From Living Unabridged
Three years ago I shared this list: Reading About Race and Slavery in 2017. I need to put together a newer list since I've read some great books on similar subjects since then. But it's a start.
In honor of the 76th anniversary of D-day: Books About World War 2 for Kids and Teens
And, in honor of our NICU baby who came home five years ago: Life in the NICU: Unabridged Emotions
That baby is a five year old little man now. He bosses us all around (or tries to, anyway) and keeps us all on our toes, no doubt about it.
Until next time: be well, friends!
Posts may contain affiliate links. See my disclosure policy if you have questions about this. If no images appear on this post, you may need to disable an ad blocker on your browser. If you enjoyed this post, please consider sharing it on your favorite social media sites.