Just a peek inside my life: while I'm working on this post our 1 year old is wandering around the room pulling homeschool materials and toys off the shelves. He's dumping them out and moving on to the next thing. But I am ignoring that while I put this post together. So, while you're reading, imagine me picking up every toy we own.
On to the links!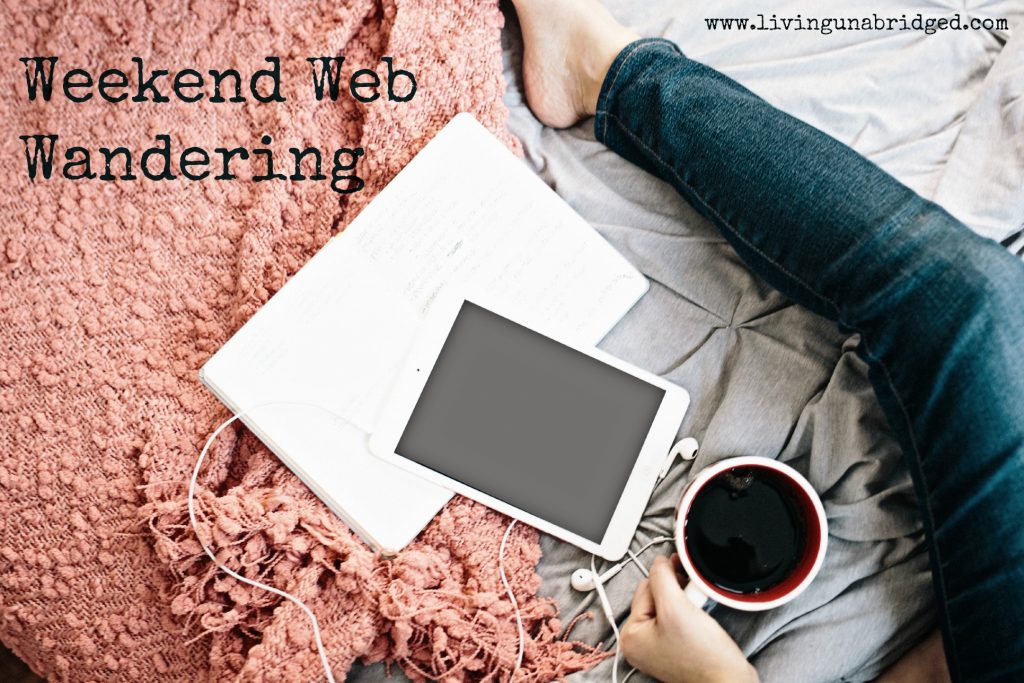 Learning
Living
Loving
Here at Living Unabridged:
Also of note: we're doing some behind the scenes work on the blog so if you find a broken link, or something isn't where you thought it should be, my apologies. I hope the site will be more helpful and user-friendly when we're done.
What caught your eye this week?




Posts may contain affiliate links. See my disclosure policy if you have questions about this. If no images appear on this post, you may need to disable an ad blocker on your browser. If you enjoyed this post, please consider sharing it on your favorite social media sites.