I apologize for the lapse in Family Game Night posts, but summer is a busy time for everyone. One reason: travel. Summer is travel season. (Although I suppose major holidays throughout the year are also travel season, but I digress.)
Thinking about travel reminded me a great classic card game with a travel theme:
Family Game Night #19: Milles Bornes
OK, Milles Bornes is not exactly a travel theme: it's a French Auto Race Game invented in 1954. But travel, auto racing: close enough, right?
Your goal is to safely complete a trip 1000 miles (or kilometers) long. There are hazards along the way and remedies for those hazards, plus "safety" cards which will earn you extra points. (And the joy of shouting the French phrase, "Coup-fourré!" if you play them at the right time.)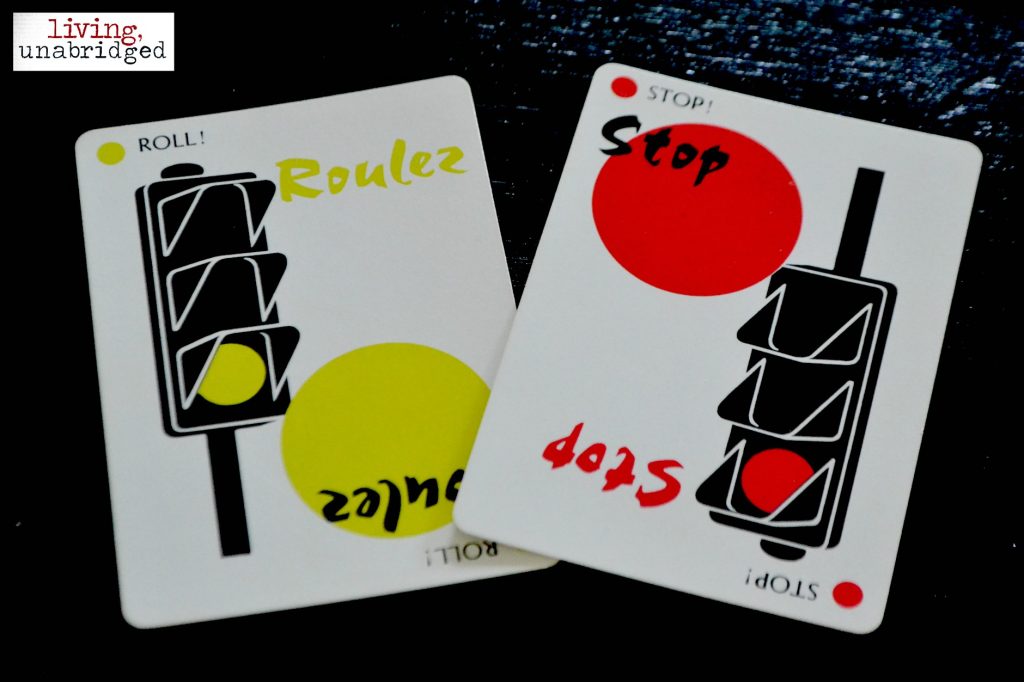 Play can be frustrating if you hit a hazard and take a while to draw the right remedy. Plus, you have to play another "Go" card before you can get going again and that can also frustrate younger players. Playing as teams may alleviate some of these frustrations.
As I mentioned above, you can play singles or teams, although it depends which deck you buy.  (The new editions allow for more players.) Our deck is a classic edition that I picked up at the thrift store but the game has been re-released several times and should be fairly easily found for $15 or less.
I have fond memories of playing this with my parents and grandparents as a child, so it hits the right points for me: simple card game, easy to learn, and nostalgic.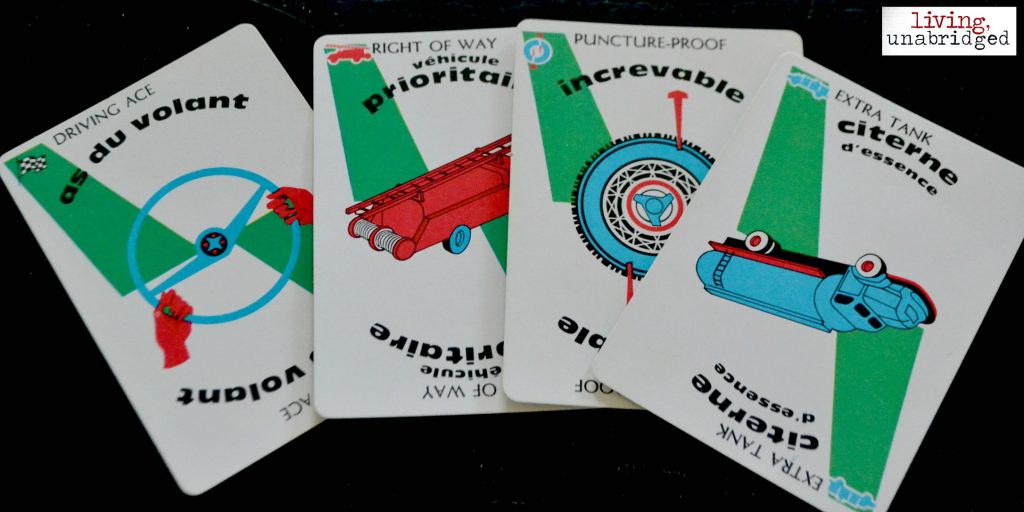 And hey, if your children are learning French, you could count this as an extension activity. (Especially if you're playing with one of the editions that was released in French / English cards.)
Summary of Milles Bornes
Number of Players: 2-8 (depending on edition)
Recommended Ages: 7+
Reading Required: yes, but minimal, and maybe not required if a child is familiar with all the cards, which have bright, clear graphics.
Have you played Milles Bornes? Do you have a favorite travel themed family game?




Posts may contain affiliate links. See my disclosure policy if you have questions about this. If no images appear on this post, you may need to disable an ad blocker on your browser. If you enjoyed this post, please consider sharing it on your favorite social media sites.