This is a line one from one of the characters in Kate Morton's The Distant Hours: A Novel
. I know the character is fictional but I immediately identified with the sentiment.
Recently Finished
Still Life: A Chief Inspector Gamache Novel (A Chief Inspector Gamache Mystery Book 1)

This debut mystery has high ratings on Amazon and Goodreads. Modern Mrs. Darcy recommended it.
So I was eager to read it, but alas, I am left scratching my head because it is awful. The POV is all over the place. The syntax is so tortured and strange that I actually checked to see if it was translated into English (I don't think it was). The characters are stock. Gamache himself is a Poirot / Dalgliesh pastiche that leaves him soulless in comparison. The humor is off.
I love mysteries and I can forgive faults when there's something there to grab me but this did not and I have no idea why this book ended up recommended so often or winning awards. (Plus, even people who say that this book is fine also say, "Keep reading, the series gets better." Which to me is an admission that this is Not Good.) The only thing I liked was the look at the tension in Quebec between Francophones and the English. I haven't read many books with that setting, so I wish this had been better for that reason.
The Distant Hours: A Novel
. After the "Still Life" debacle I was hesitant about this one (another one highly recommended by Goodreads & Modern Mrs. Darcy), but it managed to draw me in. Negatives: It's repetitive (I started skimming sometimes when I just wanted to say, "I know, I get it, you already told us that.") and the narration jumps around. The initial narrator is kind of a nonentity. Most of the plot could have been resolved if just a character or two had had ANY common sense at all.
Positives: Morton has a knack for evocative passages. She describes the decaying castle (and its inhabitants) extremely well. Although, really, what do you expect from a home called "Milderhurst Castle"? Milderhurst = mildew in my mind. (Why not just call it "That Gross Moist Place" – moist being one of the grossest words I know – but I digress.) I love books set in England and big old houses. I love books that deal with WW2. This does, incidentally. I love books about writers and writing.
Net result: I enjoyed this one. I wouldn't say it was a homerun, but probably a solid double or triple (depending on how generous I want to be). I can't remember the last time I read a novel that I really loved. I know I'm becoming harder to please but I really feel that basics of grammar and plot structure are not too much to ask.
Recently Added
Onward: Engaging the Culture without Losing the Gospel
. My husband and I are both looking forward to reading this one.

The Life-Changing Magic of Tidying Up: The Japanese Art of Decluttering and Organizing
My (digital) library copy of this just came in so I'm finally getting around to reading the book that EVERYONE else seems to have read (and parodied) already.

Leaving Berlin: A Novel
Picked this one up on a whim at the library but haven't started it yet.
Current Read Aloud
Everyone is back home, and we're back into a regular routine which means we're back to reading through All-of-a-Kind Family Uptown
. There's one more book in the series and then I don't know what we'll read next because we've all loved these stories and it will be hard to leave this family behind.
Current Book to Review
The Colson Way: Loving Your Neighbor and Living with Faith in a Hostile World
This is a biography / theology / call to action book and I can already recommend it even though I haven't finished. (Or course, any book where Eric Metaxas writes the foreword is probably going to be a hit with me.)
Current Kindle Deals
To Live Is Christ to Die Is Gain
This is currently free, but do check before downloading.

Homeschooling at the Speed of Life
I have a paperback copy of this and it's one of the few homeschooling books I actually re-read occasionally. Only $2.99 for Kindle right now.
What are you reading now? I'd love to add some books to my stack!
Linking up with: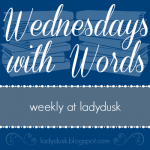 Posts may contain affiliate links. See my disclosure policy if you have questions about this. If no images appear on this post, you may need to disable an ad blocker on your browser. If you enjoyed this post, please consider sharing it on your favorite social media sites.