*Taps mic* Testing, testing, one, two, three
*screeeeeeeech*
Ahem.
Hello, dear Living Unabridged readers. Yes, I still exist. And my computer didn't explode or anything.
But our summer did, and our van did, and…
It's been busy, is what I'm saying.
So, let's get back to business with an overflowing links post.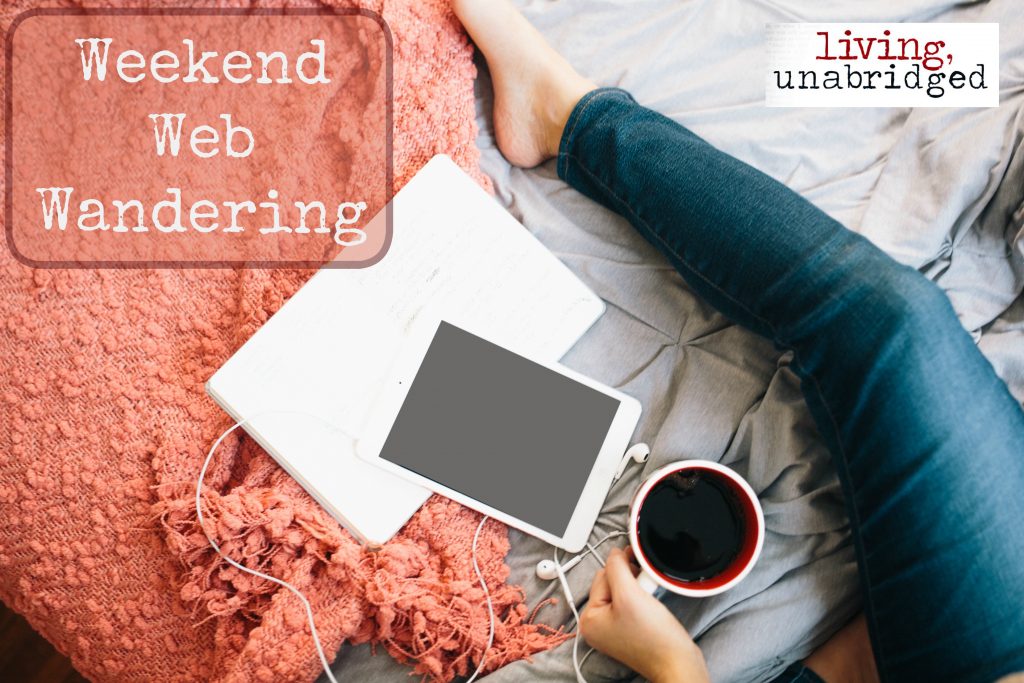 Learning
Living
Loving
From Living Unabridged:
What caught your eye this week? Or this summer?
Don't forget, you can also find Living Unabridged on Facebook.
Are you a homeschooler planning for a new school year? This resource could help make this the best year ever!

Looking for more homeschool planning ideas? I've got a Pinterest board for you:


Posts may contain affiliate links. See my disclosure policy if you have questions about this. If no images appear on this post, you may need to disable an ad blocker on your browser. If you enjoyed this post, please consider sharing it on your favorite social media sites.