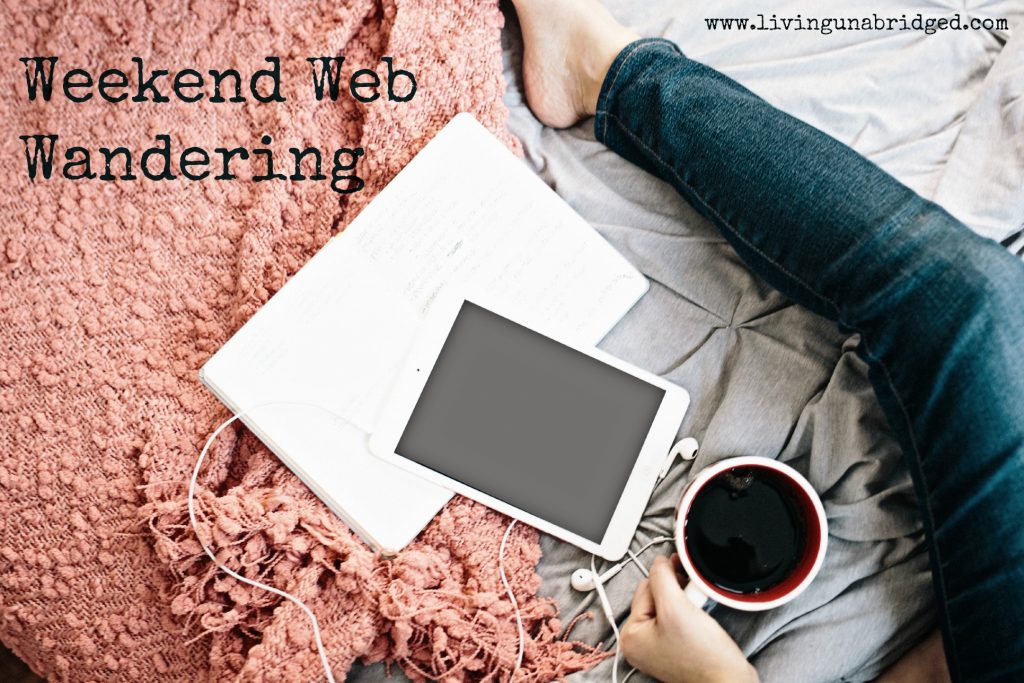 Can you believe tomorrow is the first of March? The time, it flies (as Hercule Poirot might say). Well, anyway, I've saved tons of links for you today, so you might want to settle in with a cup of tea and see what grabs your attention.
Learning
Living
Loving
If I never see that ugly dress again (can we at least agree it's ugly?!), that will be fine by me. Meanwhile here are two explanations (I've yet to find an explanation for why this went viral and cluttered up my FB and Twitter feeds): The Science of Why No One Agrees on the Color of This Dress from Wired and Why People Can't Agree on the Color of That Dress from Yahoo Tech.
A Settlers of Catan Movie Is Coming. Umm…OK. Catan is one of our family's favorite games but I'm not seeing how it's going to be a movie. (On the other hand, if it's successful, maybe someone will want to make my husband's first board game hitRevolution!into a movie. That would be AWESOME. (P.S. I have a few screenplay ideas…)
A DuckTales reboot is officially happening. My favorite childhood cartoon is being given new life? They better not mess it up. (Sing together: "Duck tales! Woo-oh!") Oh, and because no one has any new ideas: Netflix is Rebooting Inspector Gadget.
Christianity and the Camelot Test by Louis Markos. This excellent post is primarily a review of David Skeel's book:True Paradox: How Christianity Makes Sense of Our Complex World, a book my husband and I highly recommend.
On Net Neutrality, Even John Oliver Would Call John Oliver An Idiot by Henry Scanlon for The Federalist. So, this "net neutrality" thing happened this week (while everyone was distracted by dress colors and llamas) and it is not a good thing.
What's in a Child's Name? by Rich Cromwell. Being deep into this pregnancy with #7 (one of whom isn't here with us), means being deep into name discussions…when I can actually get my husband to talk about it.
Leonard Nimoy, Icon. OK, I'll admit it: very few celebrity deaths affect me personally since they're not friends or family, but this one really did make me choke up. (Maybe the pregnancy hormones have something to do with it…)
If you'd like to see what I've posted here at Living Unabridged and what's been inspiring me this month, take a peek at this roundup: Life via Blog: February. That's all for this week, friends. Sorry for the length of this list but it was just too hard to cut anything out.
Live long and prosper. (Couldn't resist.)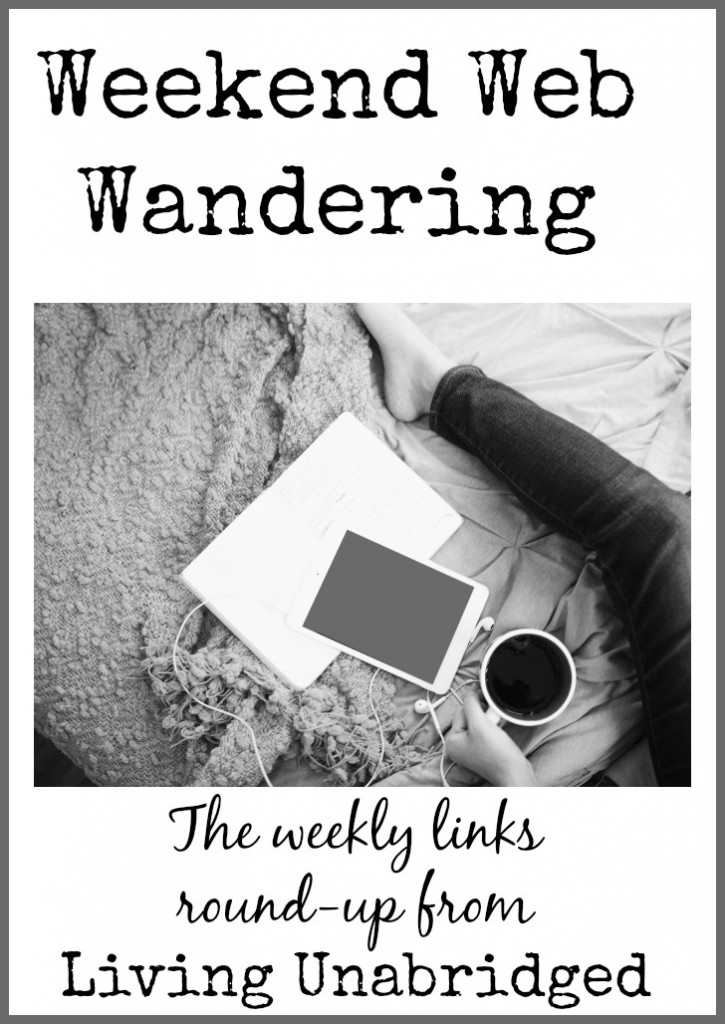 Posts may contain affiliate links. See my disclosure policy if you have questions about this. If no images appear on this post, you may need to disable an ad blocker on your browser. If you enjoyed this post, please consider sharing it on your favorite social media sites.