It's become tradition here at Living Unabridged to do a Book Lover's Gift Guide every November. These are gift ideas for the book lovers in your life, beyond just, you know, buying them more books (although that's great too, if you can think of some they don't have…)
Anyway, these are just ideas to get those gift ideas flowing. And yes, this post contains affiliate links. If you buy something from them it won't add anything to your bill and I will get to buy more books or gifts for the people on my list. So, win-win, right?
But these links are really just for ease of sharing ideas. I encourage you to shop local when possible. Most libraries have book sales throughout the year and many have gift shops that help support the local library system. If you're in the Cincinnati area I especially recommend the gift shop at the main library downtown. They have so many unexpected treasures (and yes, books) any book lover would be happy to find under his or her Christmas tree.
So, with all those disclaimers out of the way, onto the shopping!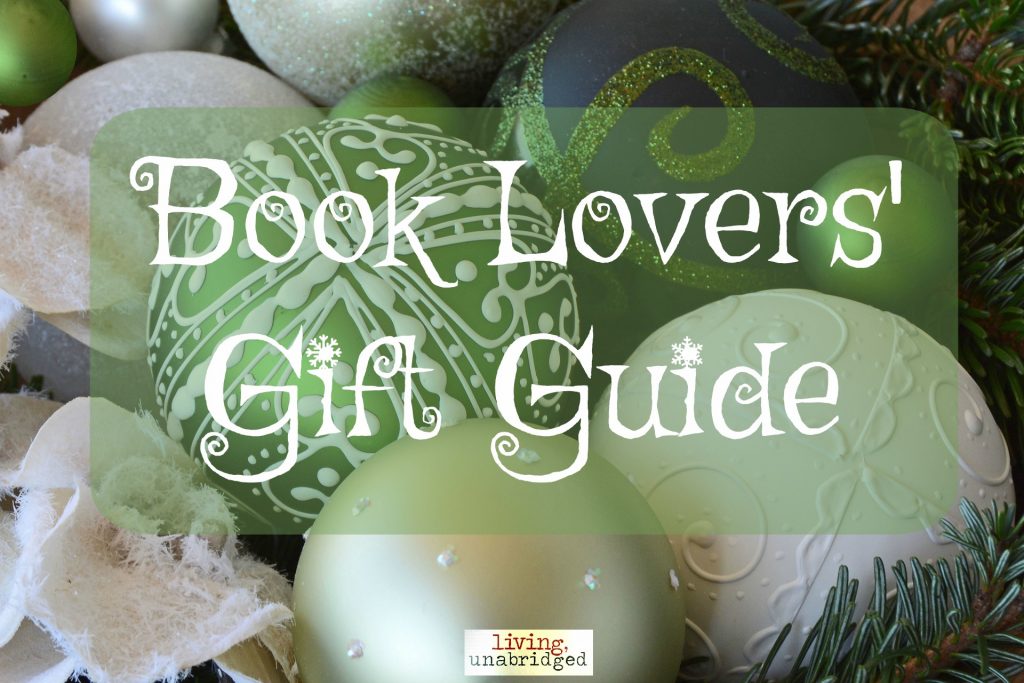 Book Apparel:
I was Forced to Put my Book Down shirt(comes in Men, Women, or Youth sizes):


My Weekend is All Booked shirt:


Jane Austen socks:


(Also available: Banned Books socks.)


Notebook Paper Mary Jane Flats:


Bookshelf Infinity Scarf:


Library Girl tote bag:


Live Love Read tote bag(comes in six different colors):


Library Bookshelf Umbrella:


Very Hungry Caterpillar Umbrella:


Very Hungry Caterpillar Onesie:

Book Ends:
See-saw:


Ferris Wheel:


The End (This one makes me laugh!):


Not quite a Tardis:

Book Jewelry
Something I say a lot:


No image for this one, but it's something I say to my husband every night.


Old Books cufflinks:


Stacks of Books cufflinks:

Book Home Furnishings:
The Library candle set:


Book Nerd candle:


Harry Potter candle set:


Don Quixote pot holder:


Jane Austen coffee mug:


Coffee mug for the grammar / spelling nerd in your life (you know you have one):


Cookbook and Tablet stand:


Jane Austen coasters:


Alice in Wonderland book safe:


Bibliophilia – 100 Literary Postcards:


Book Lover's Page a Day Calendar (365 book ideas!):


The Art of Reading calendar (could be great for homeschool artist study!):


Book Art from DaySpring: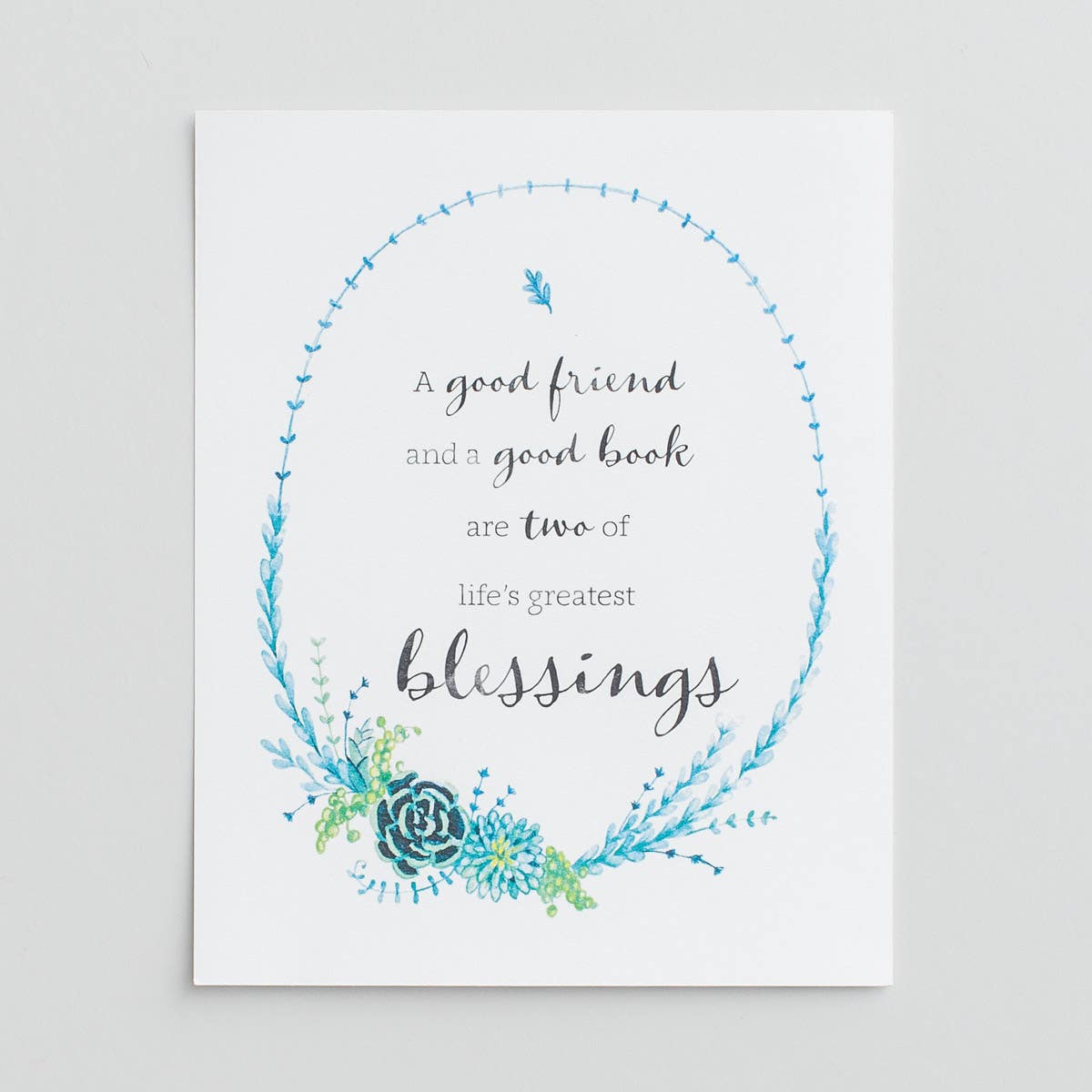 Good Friend & Good Book – 8×10 Art Print
from: DaySpring Cards Inc
Bible journaling has become something of a trend for Christian women in recent years. If you have someone on your gift list who might like to try this consider some of these options.
Journaling Bibles from CBD:
If you're wondering how to get someone started with Bible Journaling, this set could be a good starter kit:

These Washi Tapes from DaySpring work for Bible Journaling or scrapbooking:
Illustrated Faith – Just Believe – Washi Tape
Illustrated Faith – Joyful Noise – Washi Tape
Illustrated Faith – Wow God – Washi Tape
Stocking Stuffers for Book Lovers of All Ages:
LED Book Light:


Bookmark and Reading Light in one:


Keep Calm and Read On bookmark:


Mark My Time Digital Bookmark (great for young readers!):


Bookplates for All Book Friends:


Forest Friends Bookplates:


Eric Carle Sticker Set:


What are your go-to gifts for book lovers?
If you need more ideas, see the gift guides for 2015 or 2014!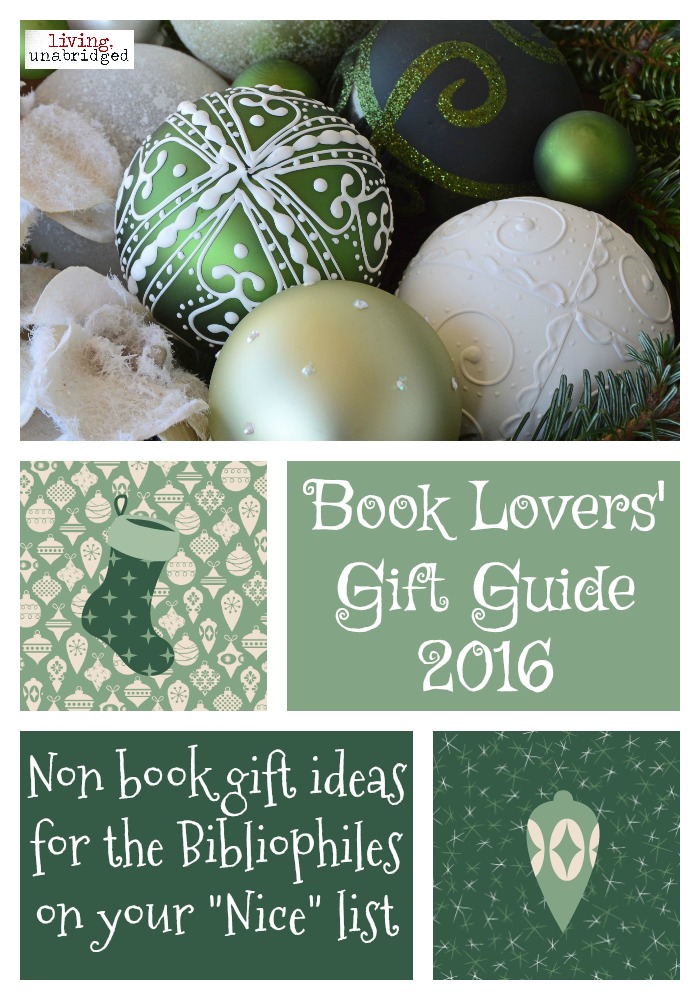 Posts may contain affiliate links. See my disclosure policy if you have questions about this. If no images appear on this post, you may need to disable an ad blocker on your browser. If you enjoyed this post, please consider sharing it on your favorite social media sites.