In my last links intro I said the kids were happy because some of their favorite things about summer were happening one way or another. Well…disappointment has reigned here lately. Their most favorite thing about summer – church camp – has been cancelled at the last minute. (And that's after VBS was cancelled. And the local pool didn't open for swim lessons. And…)
I don't know if I've mentioned it in a minute or so but I really hate this coronavirus situation. The whole thing. I hate that people are dying from it. And I hate that everything is so politicized and divided about every little thing related to it. I really hate that you have to get an impromptu education in epidemiology to parse the statistics, which are…unreliable (she said, mildly).
Anyway, forgive the rant. It's been a rough week, for many reasons.
But enough about that, on to the links!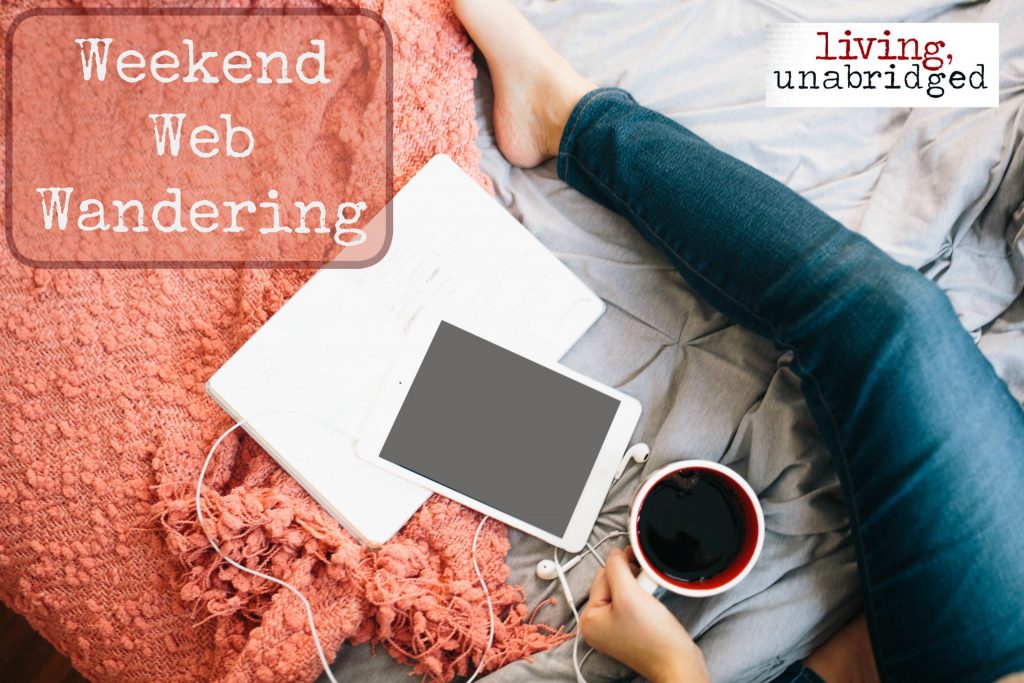 Covid Stuff
Christianity
Reading and Talking About Race in the United States
Interesting, Defying Categorization
Until next time: stay well, friends!

P.S. If you haven't jumped on this book deal yet, please do so now, before the price goes up!
Posts may contain affiliate links. See my disclosure policy if you have questions about this. If no images appear on this post, you may need to disable an ad blocker on your browser. If you enjoyed this post, please consider sharing it on your favorite social media sites.