iHN asked their bloggers to describe how homeschooling is a lifestyle. As I thought about that writing prompt I realized that I would primarily use these words: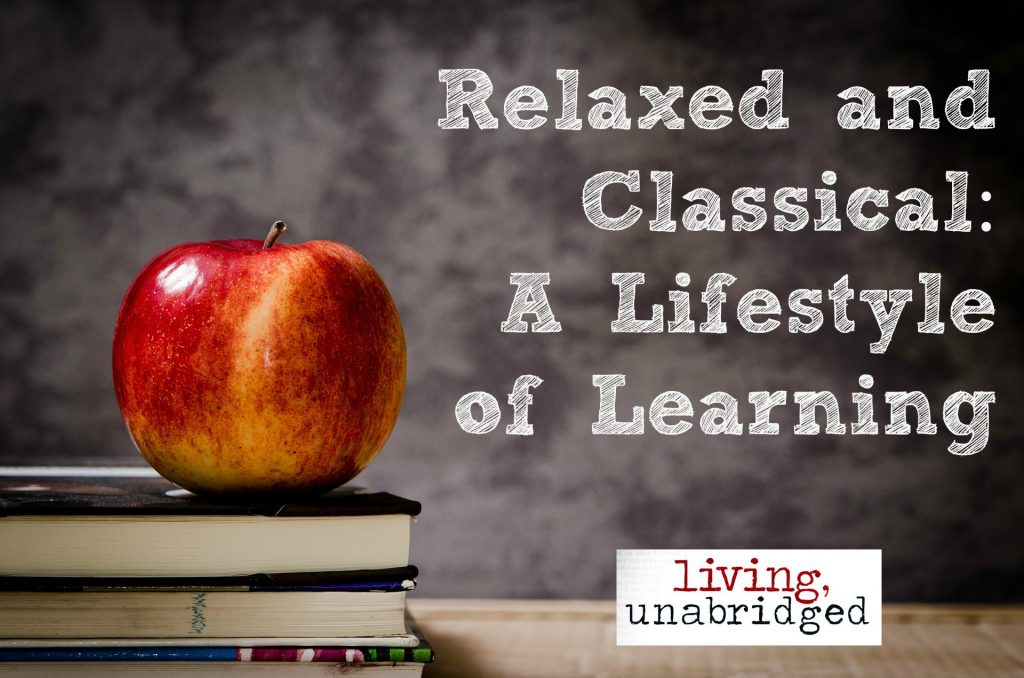 Relaxed
Why relaxed?
Because I believe flexibility is key. I never want to become such a slave to schedules or what we "should" be doing that I forget the people involved.
Because I understand that learning doesn't necessarily only happen in a specific place, at a specific time. Learning happens all the time.
Because I want my children to learn to love learning, not dread "school hours". I don't want our lives dictated by bells or clocks.
Because sometimes the lessons my children need to learn are not in a book or a course of study. This could mean life skills, or it could mean character development.
Because our children are learning literally before they are born, and I don't want to interfere with that process. The adult inserting himself into what children "should" learn is not a model I want to emulate.
Because I want to encourage curiosity, not squelch it. I want my children to ask questions and make their own connections. (This is one reason I'm not big on unit studies. I like some of the unit studies I see online but most of the connections are made by the teacher, not the student. Also, I seem to be allergic to all of the prep work involved. *cough*)
Because I want time to read books and talk about books and maybe even write our own books.
Classical
Why classical?
Because this is what education really is and what the word education meant in former times. We only add the "classical" definition now to set it apart from the other methods.
Because it's about my children seeing something in me, and then imitating it. As Andrew Kern said at a homeschool convention seminar on the socratic method: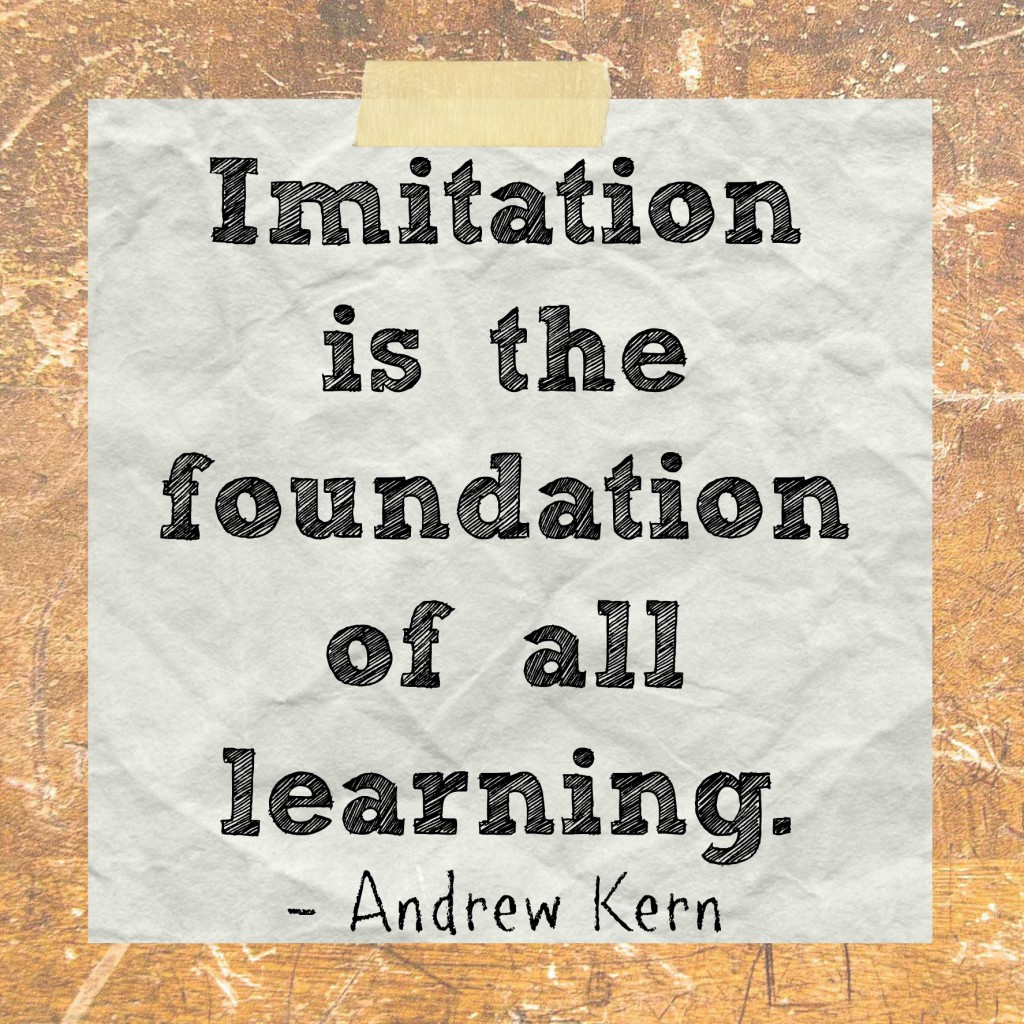 My children need to see me learning and reaching for what I do not know. They need to see me begin something and stick to it. They need to watch me progress through the grammar, logic, and rhetoric stages of a subject myself, whether that's learning a new skill or understanding a new subject.
Because classical education aims to raise a well-rounded and equipped human being, and not just someone with "job skills". Job skills can't be the goal for an education, because it's a moving target.
Because, as Andrew Pudewa pointed out:
Modern 'education' is about consuming, classical education is cultivation.
I want to cultivate the young humans entrusted to me, as I cultivate my own soul.
Because a classical education is about the pursuit of truth and beauty, wherever those things are found (for instance: great books, great art, great music).
Christopher Perrin pointed out that the concept of Schole is about changing our relationship with time. This means an atmosphere of learning which is beautiful, relaxed, and welcoming. This is not the place to be dictated to by clocks and tests and programs.
If I wanted my children to have that kind of learning lifestyle, I could sign them up for some prestigious private schools (assuming I could afford them, which I can't).
But I don't want my children to grow up that way.
I want them to grow up with me, as I grow. I want to see our life the way Sarah Mackenzie described it: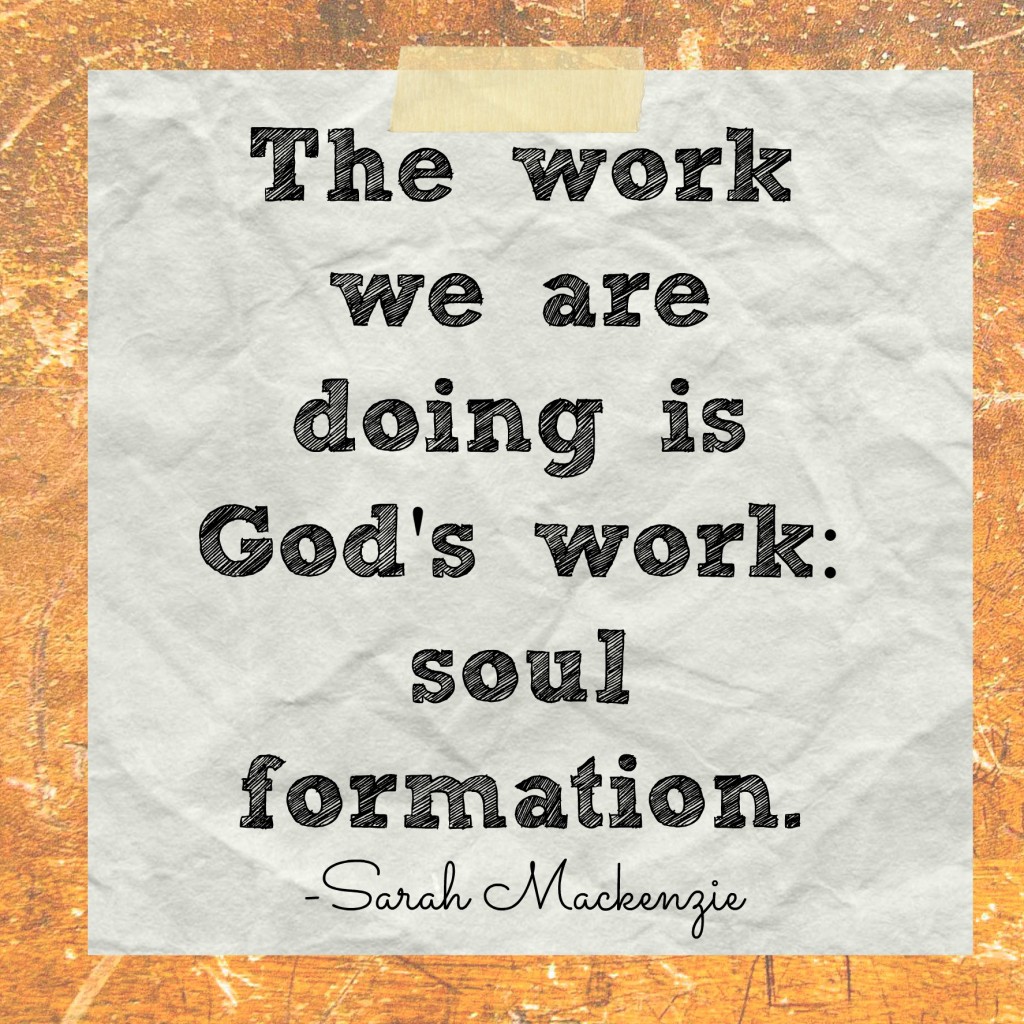 She also described the work of a homeschool mom as "Big Holy Work." (If you have a chance to hear Andrew Kern, Christopher Perrin, or Sarah Mackenzie in person, I highly recommend them to you. You could also add Martin Cothran and Andrew Pudewa to that list. Watch for these names at a homeschool convention or seminar near you.)
I don't know about you, but with such principled wind at my back, how else could I see this life and these tasks, except as a lifestyle?
They are certainly too large to fit in a curriculum box or a three hour school work window. So we choose a lifestyle of learning.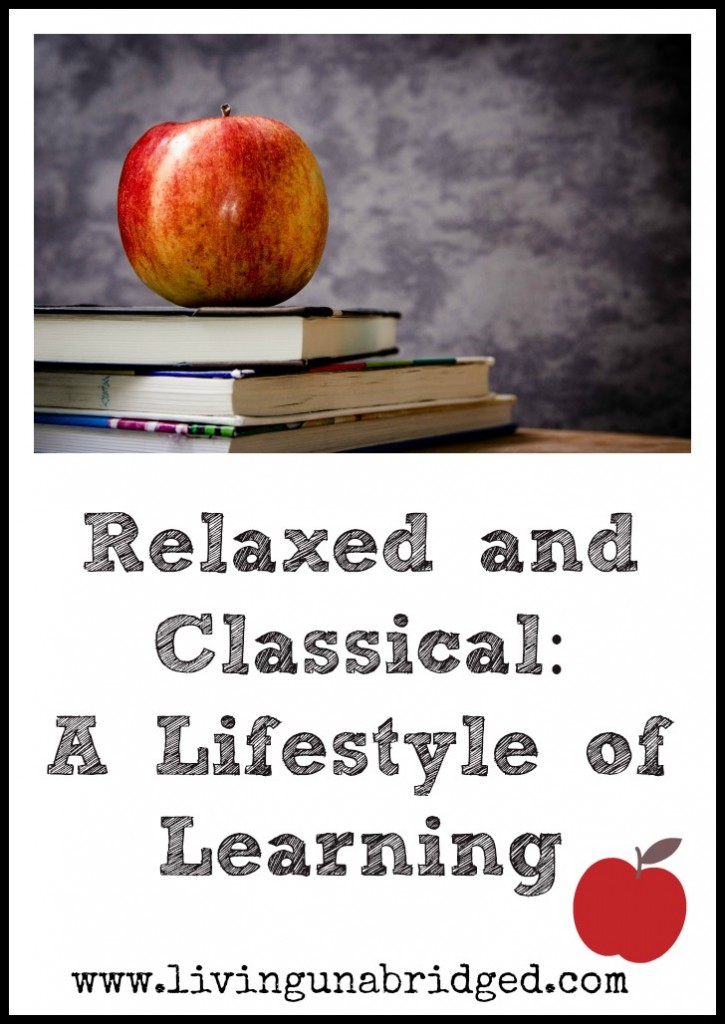 To see how my fellow homeschool moms have tackled this question, check out this resource: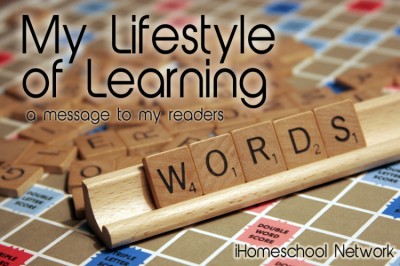 Also linking up with:
Posts may contain affiliate links. See my disclosure policy if you have questions about this. If no images appear on this post, you may need to disable an ad blocker on your browser. If you enjoyed this post, please consider sharing it on your favorite social media sites.