We just returned from a week of church camp. I thought I would skip my links round-up this week, but as I looked through my files I discovered that I had saved more links than I thought. So, on with the linkage!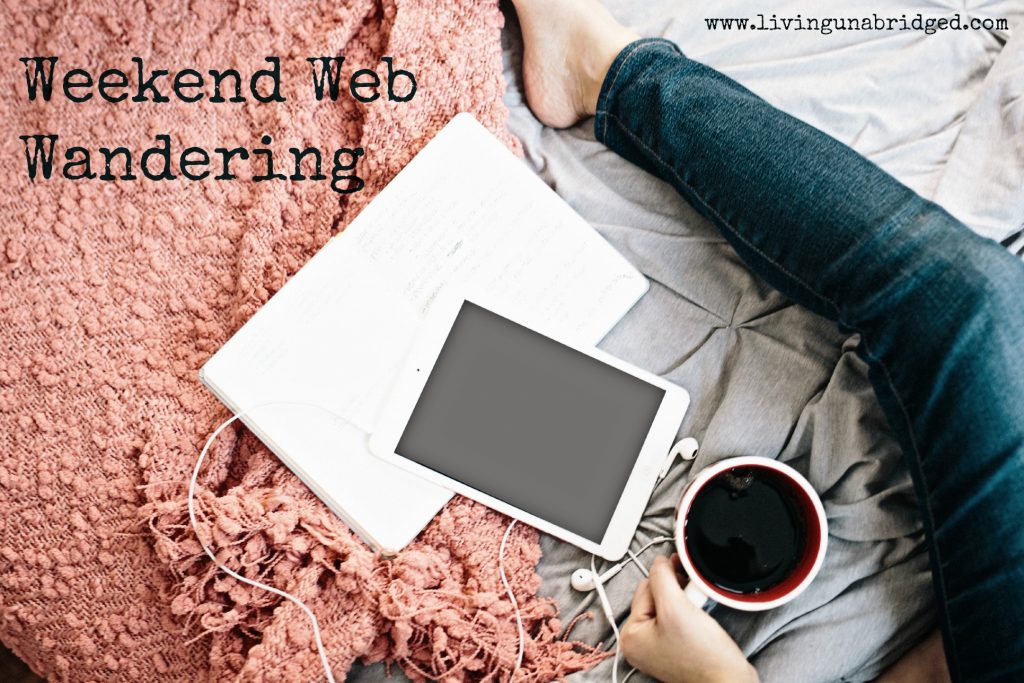 Learning
Why Helicopter Parenting is the New Victorianism by Anna Mussman for The Federalist. This is not a benign development.
More Parents Finally Get that College is a Scam by Joy Pullmann. My husband and I are clear on the scam part, but we're less clear on how we should steer our rapidly approaching college age children. (By rapidly, I mean our oldest is starting high school this fall.)
The Race to Nowhere in Youth Sports by John O'Sullivan. Silly me, I kind of thought sports should be about the kids. (Side note: our children have not participated in team sports, due to both cost and lack of interest. They do pursue martial arts and gym activities with our homeschool co-op.)
Living
Loving
Now, it's back to the salt mines chores for me. A family of 8 + a week away from home = Mt. Laundry. (Not to mention my grouchy, sleep deprived children and an empty pantry / fridge!)
What caught your eye this week?
Posts may contain affiliate links. See my disclosure policy if you have questions about this. If no images appear on this post, you may need to disable an ad blocker on your browser. If you enjoyed this post, please consider sharing it on your favorite social media sites.