Last week we celebrated 18 years of marriage. We celebrated by spending the entire week at church camp with 52 kids. But that's ministry life for you.
I had thought about sharing my three favorite songs about forever love with you scheduled to actually post on our anniversary (the 19th). But that post didn't happen. (Because: camp preparations are no joke.)
So here's my list, one week late. And I'll just say: it's easy to find love songs. It's harder to find songs about keeping love alive.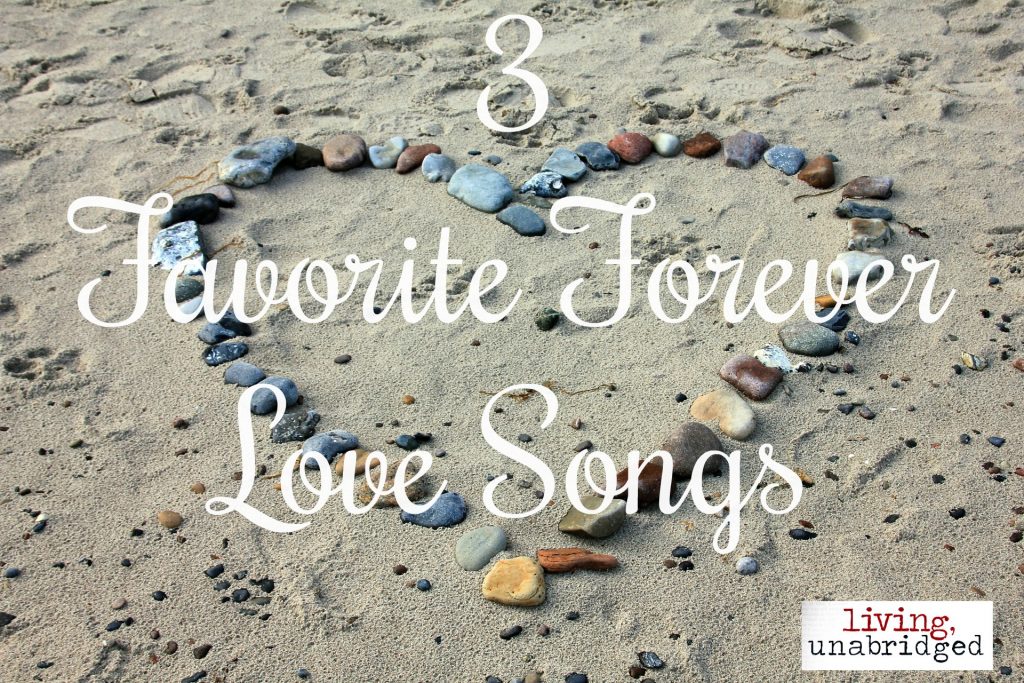 Favorite Forever Love Songs
1.Love Again by Dirt Poor Robins
Sample lyrics:
We are better together, we'll weather the storm
No regret whatsoever, no need to perform
In the end this is what will last
When vanity of youth has passed
This is the story of how we learn to love
La la la la la la love again
2.I Feel the Love Between Us by Sara Groves
Sample lyrics:
Baby this isn't like young love
No, this is like an underground river
Flowing over iron and iron
Shaping all the takers and givers
3.Dancing in the Minefields by Andrew Peterson
Sample lyrics:
And we're dancing in the minefields
We're sailing in the storm
This is harder than we dreamed
But I believe that's what the promise is for
Bonus song : Broken Together by Casting Crowns
Sample lyrics:
Maybe you and I were never meant to be complete
Could we just be broken together
If you can bring your shattered dreams and I'll bring mine
Could healing still be spoken and save us
The only way we'll last forever is broken together
The Importance of Forever Love Songs
What I love about these songs is that they remind me that forever love is a commitment. It's a promise to keep connecting. Sometimes romance isn't a candlelit dinner with beautiful flowers and quiet music.
Sometimes (often?) true love looks like working together. Doing something hard for something bigger than yourselves or even your marriage. Something like: a week of church camp. But also something like raising six kids. Choosing each other when schedules are busy. Asking for forgiveness (again and again and again). Forgiving the same faults (again and again and again).
Forever love.
It may not be as popular a song topic as young love or first love, but it's deeper, richer, and sweeter to live it. (And hey, most of those songs about young love can still apply too, on a given day…)
Do you have a favorite song about lasting love? I'd love to add it to my playlist.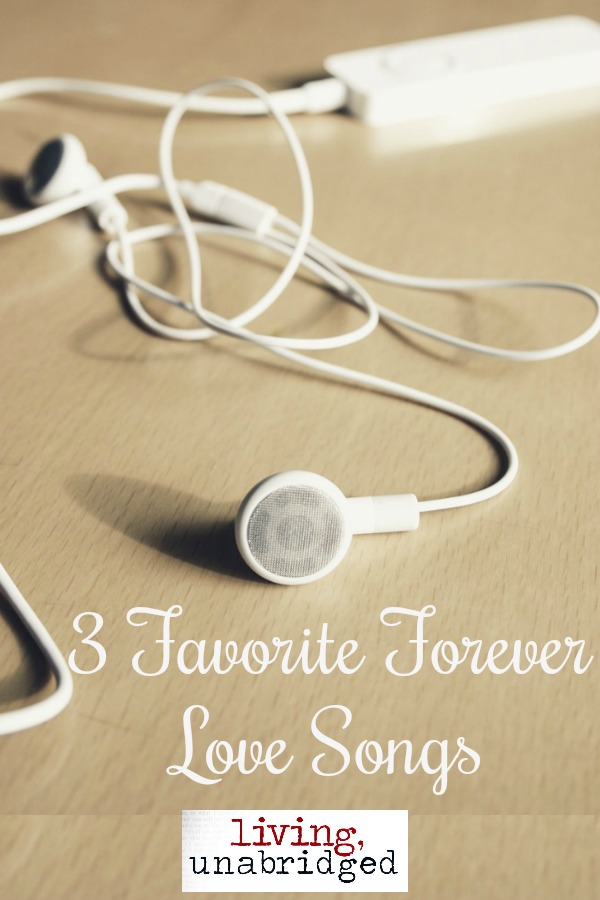 Posts may contain affiliate links. See my disclosure policy if you have questions about this. If no images appear on this post, you may need to disable an ad blocker on your browser. If you enjoyed this post, please consider sharing it on your favorite social media sites.