I love today's quote on good things vs dull things: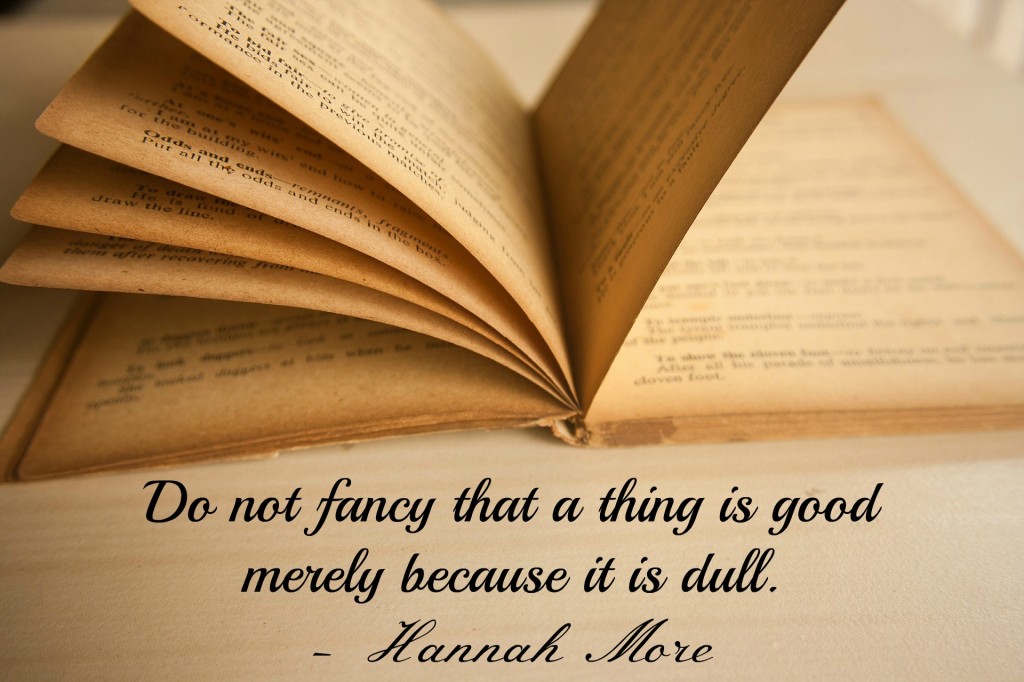 This was quoted by Karen Swallow Prior in her biography of Hannah More,Fierce Convictions: The Extraordinary Life of Hannah More. Poet, Reformer, Abolitionist
.
Maybe it's just the conservative Christian homeschool circles I move in, but this seems necessary to point out. The concept has grown that if something is fun, it must be wrong. And if something is dull, well, it must be good.
I see this in homeschooling: choosing dry, dusty tomes because they simply must be better. (After all, they're older. And difficult.)
But dullness alone is not an indicator of worth. So, let's ease some of the guilt. Let's be more like Hannah More. (Sorry, couldn't resist.)
What I'm Reading Now: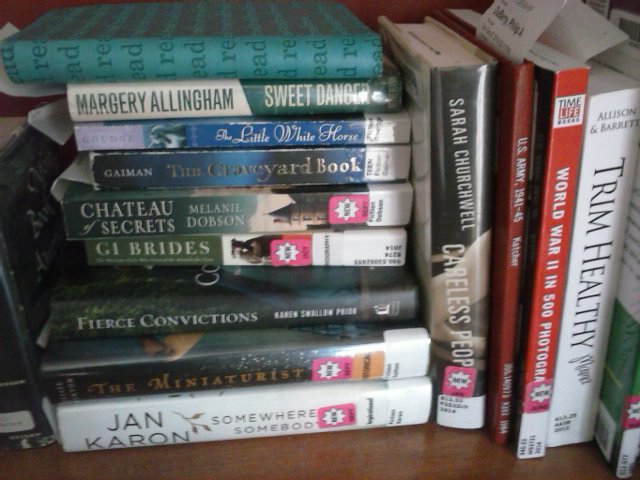 (forgive the terrible phone pic!)
Recent Additions:
The Miniaturist. (Update: never got going with this one. It happens.)
The Graveyard Book by Neil Gaiman.
Current Kindle Reads:
Lots of mysteries. I've started reading some Agatha Christie mysteries that I've somehow missed up to this point.

Current Read Aloud:
nothing special. Must. Fix. This.
Current Book to Review:
Fierce Convictions.
Spoiler: LOVING it.
What are you reading now?
Posts may contain affiliate links. See my disclosure policy if you have questions about this. If no images appear on this post, you may need to disable an ad blocker on your browser. If you enjoyed this post, please consider sharing it on your favorite social media sites.