As a recovering (I hope…) perfectionist, this resonated with me: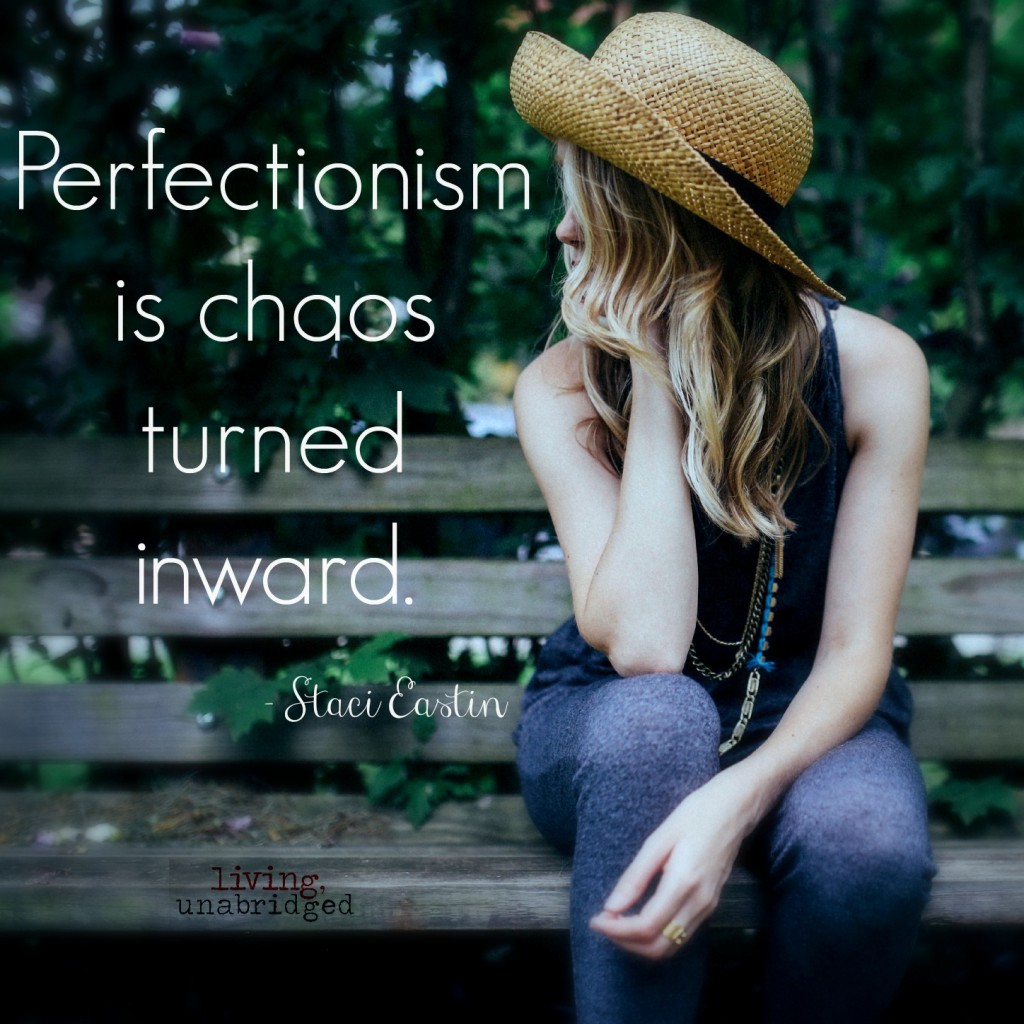 from Staci Eastin's The Organized Heart: A Woman's Guide to Conquering Chaos
. Perfectionism is paralyzing and this is why, I think. All that chaos doesn't just go away, it's internal instead.
Recently Finished
The Feud: The Hatfields and McCoys: The True Story
Recommended for all American History buffs.

The Organized Heart: A Woman's Guide to Conquering Chaos
This is not a book with how-to tips for decluttering or storing your stuff. This is a Christian woman's guide to dealing with the root issues of sin that hold us in chaotic patterns. Small book but highly recommended.

One More Step: Finding Strength When You Feel Like Giving Up
Look for a more thorough review of this one soon. Short answer: when you're reading a book thinking about all the people who might like to read it, and wishing you could buy all those people their own copies, that's a great sign.
Recently Added
The World Beyond Your Head: On Becoming an Individual in an Age of Distraction
Haven't even cracked the cover on this one yet, but I saw a review on another blog and knew I wanted to give it a chance.

The Dead Duke, His Secret Wife, and the Missing Corpse: An Extraordinary Edwardian Case of Deception and Intrigue
This is probably the next one I'll read, though. With a title like that, how could I not?
Current Read Aloud
We're enjoying The Trolley Car Family
How this didn't get made into one of those live action Disney movies in the '60s, I do not know.
Current Book to Review
The Entitlement Cure: Finding Success in Doing Hard Things the Right Way
I haven't quite finished and a more thorough review will be coming soon but, wow. SO GOOD. This is another one I wish I had copies to give out.
Current Kindle Deals
Many of the deals from last week are still available.

If you have a Minecraft crazy kid (or two or three…) you might be interested in this. The price is right, anyway. (FREE, right now.)

Wild Grows the Heather in Devon (The Secrets of Heathersleigh Hall Book #1)
Michael Phillips has written or co-written some great Christian fiction over the years. This book is free for Kindle right now (although I honestly do not remember much about the plot.)

Home Cooking: A Writer in the Kitchen
Before there were food bloggers, there was Laurie Colwin. This Kindle edition is $1.99 right now. (But that price doesn't include the snack you're going to want to make for yourself while you read. I remember feeling hungry every time I read her books.)

Churchill: A Life
Celebrate Churchill's birthday this month by reading at least one book about or by him. This classic from Martin Gilbert is $2.99 for Kindle right now.
Linking up with: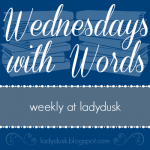 Looking to take the chaos out of cooking and meal planning? Simplified Dinners now has resources for planning breakfasts and lunches too! What have you got to lose, other than the "What are we going to eat today?!" panic?


Looking for more inspiration quotes like this one? Here's a Pinterest Board you might enjoy:
Follow Karen (Living Unabridged)'s board For Inspiration – Words on Pinterest.
Posts may contain affiliate links. See my disclosure policy if you have questions about this. If no images appear on this post, you may need to disable an ad blocker on your browser. If you enjoyed this post, please consider sharing it on your favorite social media sites.