We had a crazy-busy early fall this year with two of the girls involved in a special ballet production of Peter Pan. Multiple practices a week and three shows mean not much time for anything else. We even missed our family tradition of visiting our favorite corn maze. (That was due to both schedule and nasty weather.)
But all that's done now. Temps have already dropped to winter like weather. And that means time to sit at home, drink hot drinks, and work 1000 piece puzzles. We've done three so far.
Good times.
Now for the links!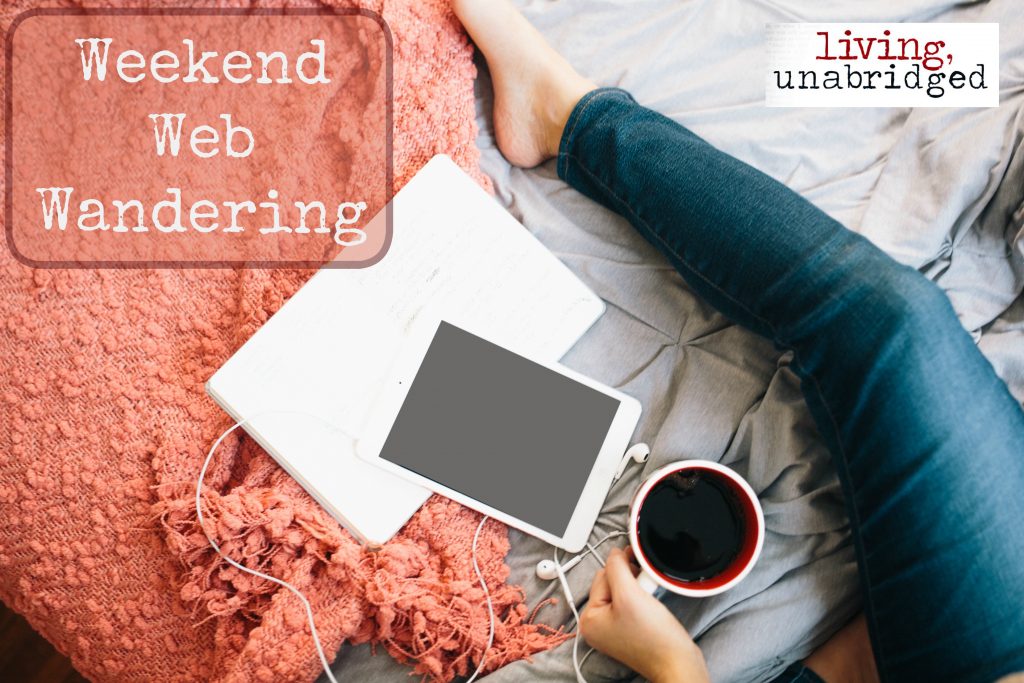 From Living Unabridged
Recent: Meet the Students 2019
One year ago: Introverts are Not Broken
Two years ago: World War 1 Reading List for Adults
Three years ago: Teaching Medieval History
Four years ago: Favorite Thanksgiving Books (The format of this old post annoys me but I can't seem to find time to update old posts right now!)
Five years ago: Books About the First World War for Kids and Teens
Posts may contain affiliate links. See my disclosure policy if you have questions about this. If no images appear on this post, you may need to disable an ad blocker on your browser. If you enjoyed this post, please consider sharing it on your favorite social media sites.