I received a subscription to the Write Well App for free and was compensated for my time. I was not required to write a positive review.
Do you struggle with teaching your children writing? I'm not talking about how to form letters, or their penmanship skills. I'm talking about learning how to write reports, essays, or stories with actual structure.
Well, as they say, "There's an app for that."
The app for helping our children (or even ourselves) write well is called (drumroll, please): Write Well.

How does Write Well work?

The Write Well App is designed to make writing as painless as possible.
What problems does Write Well solve?
Do you have a child who struggles with handwriting? Write Well can help make writing assignments fun by letting your student type their work instead.
Do you have a child who struggles with how different types of writing need to be structured? Write Well takes out the guess work by giving specific blocks for the writer to write in. These can be moved around as needed, but having a spot for "Introduction" and a spot for "Closing Argument" will at least help your student begin and end well.
Do you have a child who freezes up when asked to write anything? Write Well has writing prompts if you need them. These questions can help "unstick" a young writer facing writer's block.
What if you're already happy with your writing curriculum? Write Well works with your writing curriculum, it doesn't replace it. We're using the Writing with Skill textbook, but Write Well helped my daughter give form to her writing assignments. (Plus not writing her assignments by hand gave her a break and the novelty of getting to do her work on the computer.)
And, fellow homeschool mom blogger, let me point out that they don't just have templates for Elementary School, Middle School, High School, and College. They also have templates for blogging. Want to write a "how to" post, a list post, or a response to a current event? Write Well has templates for those types of posts (and a few others, too).
My oldest daughter was my primary tester for this product. She loved the templates and how they could be customized. I loved making writing less painful for her (no more "My hand is cramping!" complaints) Some of the templates she has tried over the past month: Book Report – Non-Fiction, News Article, Historical Event – Cause and Effect, Short Story, and 5 Part Essay.
I plan to add Write Well to my next daughter's (roughly 6th grade) writing routine as well. She is already creative in her writing, but she needs help giving her writing structure. There aren't many resources for teaching writing that work so well for different ages and abilities, but Write Well is one that does.
What we love about Write Well:
It helps take the guesswork out of how different types of writing should be structured.
It works with whatever writing curriculum you're already using.
It gives tired hands a break from writing all papers by hand.
It has writing prompts to prevent "writer's block" for young writers.
The customer service is excellent. In the course of preparing for this review I had reason to contact the site administrator and the response was always prompt and helpful.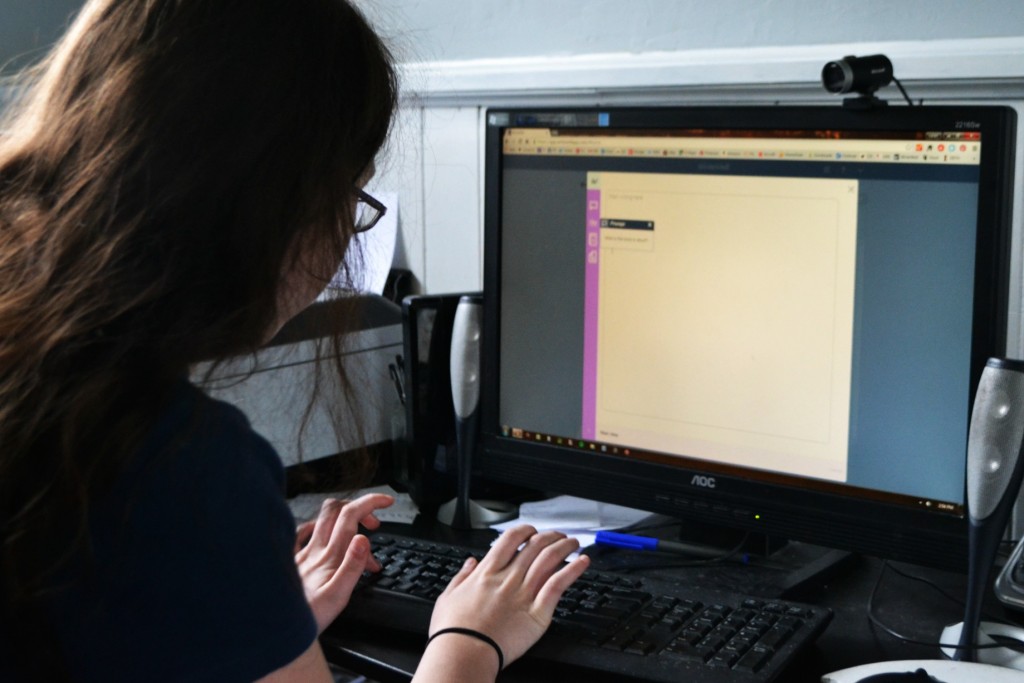 There are three plans available for Write Well:
The Basic plan is free forever. You can sign up 1 user and they have a 2 document limit. This still includes all the Write Well templates and basic support within 48 hours.
The Pro plan is $5/ month. You can sign up 1 user and that user has unlimited documents. Of course this includes the template library and basic support. You start with a one week free trial, too, so you can decide if this app is a good fit for your student.
The Group plan is $9/ month. This is the ideal plan for a family of homeschoolers or a co-op writing class. You can have up to 20 different users, each with unlimited documents. In addition, members with the group plan also have premium support, which guarantees a response for any question or problem you have within 24 hours.
Ready to give Write Well a try?
There's nothing to lose – you can sign up for the free Basic plan right now! But, if you're ready to try one of the other plans use the coupon code BTS20 for 20% off.
Write Well is also giving away 15 Pro Memberships:
Want to find out more about Write Well? You can visit the Write Well blog, Facebook page, or you can find Write Well on Twitter.
What challenges have you faced in teaching your children to write properly?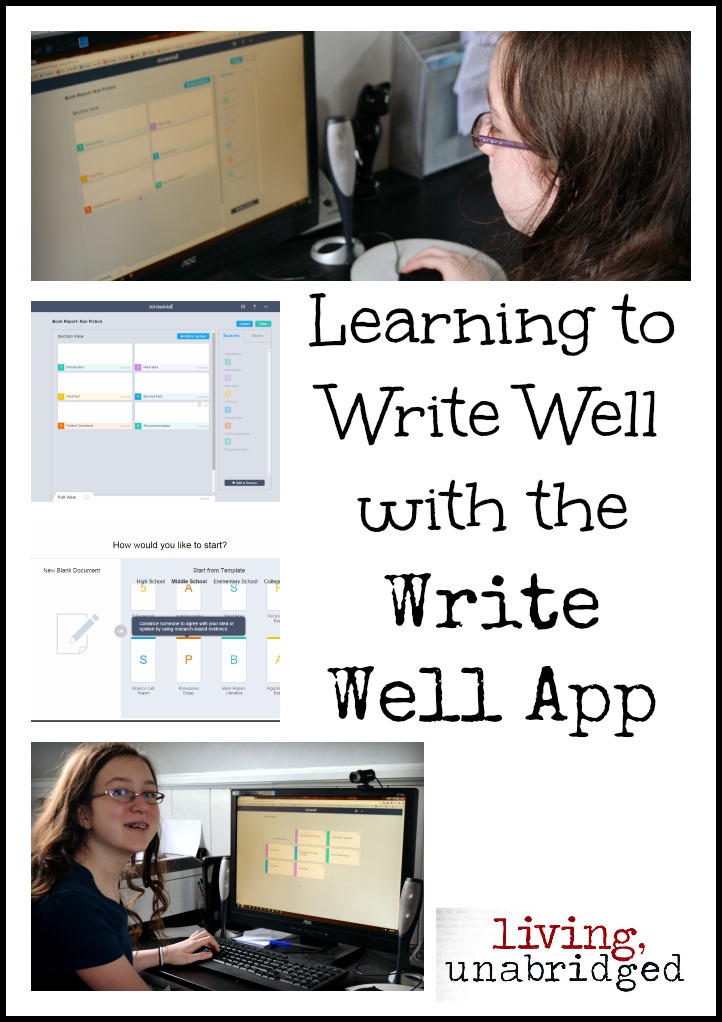 Posts may contain affiliate links. See my disclosure policy if you have questions about this. If no images appear on this post, you may need to disable an ad blocker on your browser. If you enjoyed this post, please consider sharing it on your favorite social media sites.