Hello Friends who still check in! Hope your November is full of good things. Ours is definitely full. Not all the things are good (our oldest daughter has to have knee surgery on the last Tuesday of the month) but many are. It's a good time for counting blessings!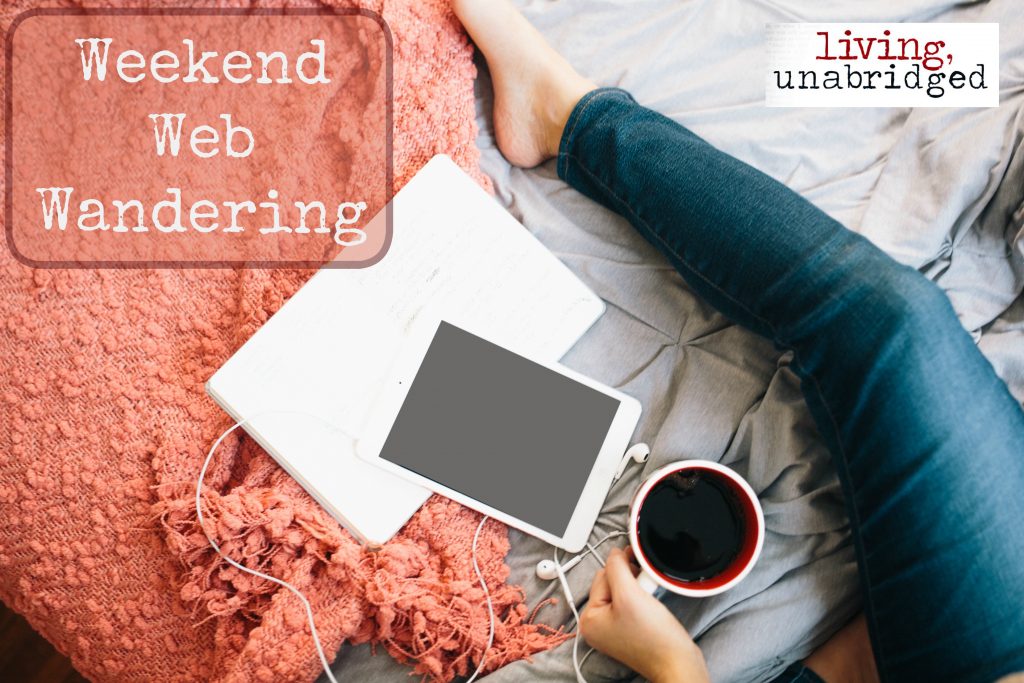 Learning
Living
Loving
From Living Unabridged
Four Years Ago: Easy Ways to Make Poetry Part of Your Child's Life
Three Years Ago: Dear Mom of Many
Two Years Ago: Teaching Medieval History to Grammar, Logic, and Rhetoric Stages
One Year Ago: World War 1 Reading List for Adults
Recent Post: Introverts Are Not Broken
What blog posts or news stories have caught your eye recently?


Posts may contain affiliate links. See my disclosure policy if you have questions about this. If no images appear on this post, you may need to disable an ad blocker on your browser. If you enjoyed this post, please consider sharing it on your favorite social media sites.