I feel like I share quotes like this a lot, but that is because I need to hear them. As a person who wants to know ALL THE THINGS, I know this is a weakness of mine.
I want the information, the knowledge, but do I apply what needs to be applied? Do I progress from knowledge to wisdom? Am I helping my children progress from knowledge (because yes, I also want them to KNOW THINGS) to wisdom (where they are guided by the Holy Spirit to apply what they know)?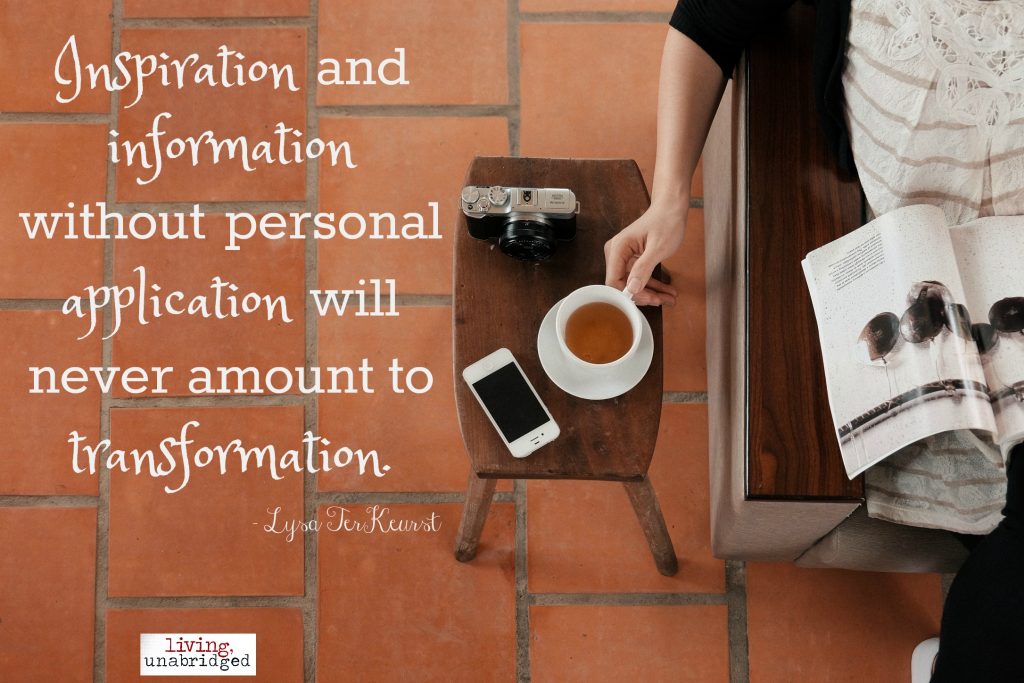 So anyway, I'm preaching to myself here.
Recently Finished
Everyone Brave is Forgiven by Chris Cleave seems to be the World War 2 Novel of 2016 (if there were such an award). Honestly, I didn't love it. I can see why some people might, but I did not.
And for all the comparisons to All the Light We Cannot See, well, I cannot see how it is similar at all. If I had to name one recent WW2 novel that it might compare to, I might mention Life After Life, although Everyone Brave is Forgiven has a much more traditional construction than Life After Life.
I will say that I enjoyed the author's afterword, and the explanation of how his grandparents inspired much of the novel. I think I would rather have read a nonfiction look at their lives and experiences.
Recently Added
I haven't added any since last week. My stack is still huge.
Current Read Aloud
Tonight we'll read the last chapter of Five Children and It. We'll have to vote on our next bedtime read aloud. Tom Sawyer was one suggestion. Cheaper By the Dozen has also been suggested.

In our morning read aloud time we're still finishing up Famous Men of Rome, even though we're already into our Medieval studies. We're filled our school basket with lots of British and Norse myths, picture books, and other middle ages related reading. We're currently reading Favorite Medieval Tales by Mary Pope Osborne.
Current Book to Review
I finished Uninvited by Lysa TerKeurst last night. I think it may be one of her best books. Longer review coming soon.
Current Kindle Deals
I expect some new Kindle deals starting with the new month, but here are two that caught my eye:

Chasing God by Angie Smith is $0.99. I haven't read it, but I know some of you enjoy Angie Smith's other books.

The Confident Homeschooler by Pam Barnhill is another one I haven't read. I have a few online friends who know the author so I thought I'd share this deal anyway. It's also $0.99 right now.
Don't forget about our Tiger Stripes Giveaway – it ends this weekend and you can have multiple entries!
Posts may contain affiliate links. See my disclosure policy if you have questions about this. If no images appear on this post, you may need to disable an ad blocker on your browser. If you enjoyed this post, please consider sharing it on your favorite social media sites.