Saturday again! I hope you're out enjoying spring, but just in case it's rainy and drear where you are, here are the links I've saved this week.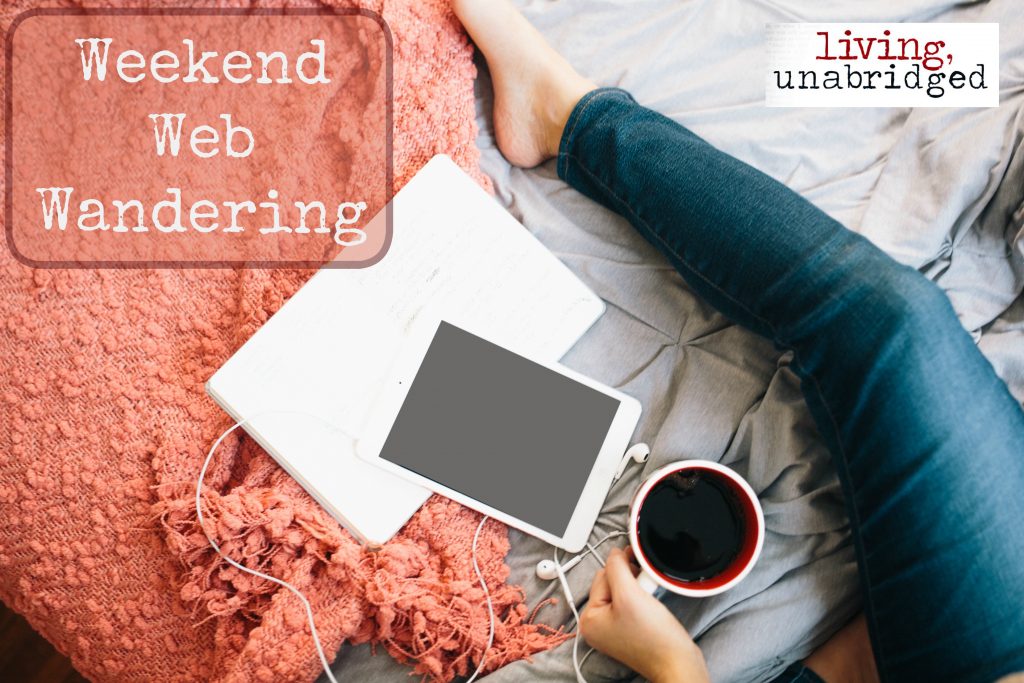 Learning
I really did LOL at this one: KonMari for Homeschool Moms by Melissa Wiley. "One does not KonMari toys. That way lies madness. You can't pick up every single toy and ask a question about it. That process would spark many feelings, and none of them would be joy." Anyway: read it! If you are a homeschool Mama, this post is for you.
Why We Can't Live Without Nonsense Like Poetry by Amanda Gehrke for The Federalist.
Living
Loving
From Living Unabridged
This week: 52 Family Game Nights – Sequence
One year ago: On Vulnerability
Two years ago: Schedules, Routines, and Real Life
What caught your eye this week?

Posts may contain affiliate links. See my disclosure policy if you have questions about this. If no images appear on this post, you may need to disable an ad blocker on your browser. If you enjoyed this post, please consider sharing it on your favorite social media sites.