Wow. Is it just me or did 2017 FLY by? Here we are on December 2nd and our calendar is already (over)full.
I forgot to pencil blog time into that schedule. (Probably why I'm not a Pro Blogger. That and a host of other reasons.) But I hope to stop by here as the opportunity occurs.
(Don't forget you can keep up with our shenanigans via Facebook and Instagram, too. Posting in those spots is a little easier than writing a blog post.)
Here are a few links for this first weekend in December: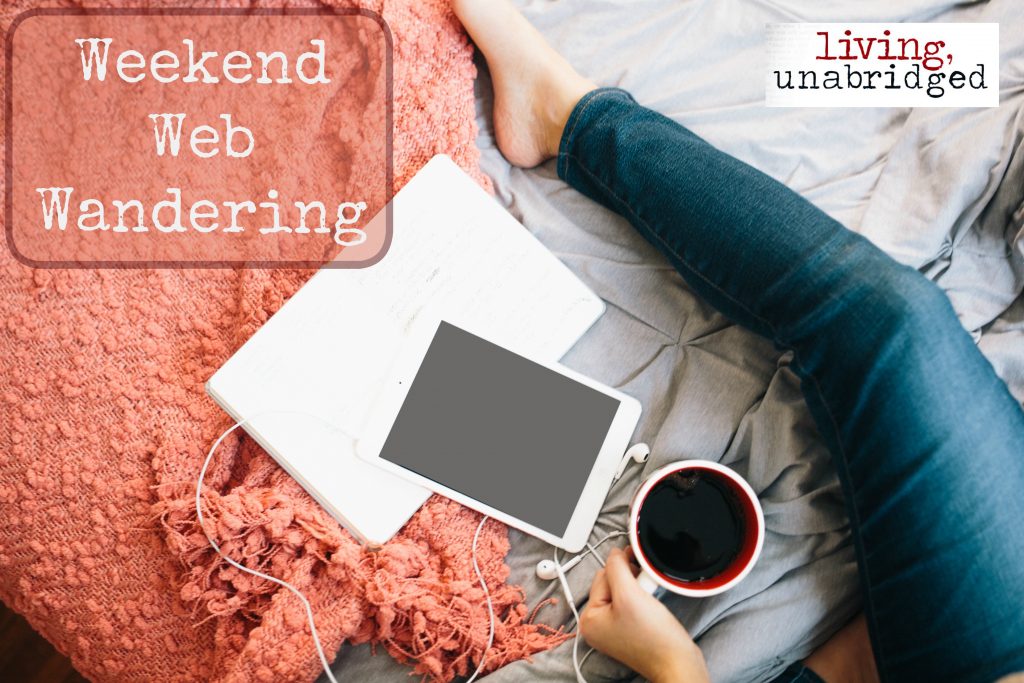 Learning
Living
Loving
The Last of the Iron Lungs by Jennings Brown at Gizmodo. Fascinating reading! (And sobering when you realize that a younger generation doesn't understand what a serious thing polio was just a few years ago.)
Another fascinating article (content warning): The Butchering Art – Victorian Medicine. An interview with Lindsey Fitzharris.
Holiday Themed Posts from the Living Unabridged Archives:
Four Things Children Don't Need
Christmas Playlist Substitutions (Relevant last week mentioned 5 Classic Christmas Songs That Are Actually Super Weird which reminded me of this post)


Happy Holidays, friends!

Posts may contain affiliate links. See my disclosure policy if you have questions about this. If no images appear on this post, you may need to disable an ad blocker on your browser. If you enjoyed this post, please consider sharing it on your favorite social media sites.