Today is one of those rarities in recent weeks: a Saturday where we really don't have a lot planned. We got to sleep in this morning. There are no pressing obligations or trips or work obligations, beyond our usual Saturday responsibilities. Thanks to a busy Friday, our house is relatively clean, the laundry is all done (or as "done" as it gets), and it's supposed to rain so we haven't planned to do much yard work.
I hardly know what to do with myself.
While I figure all that out, let's get on with the links!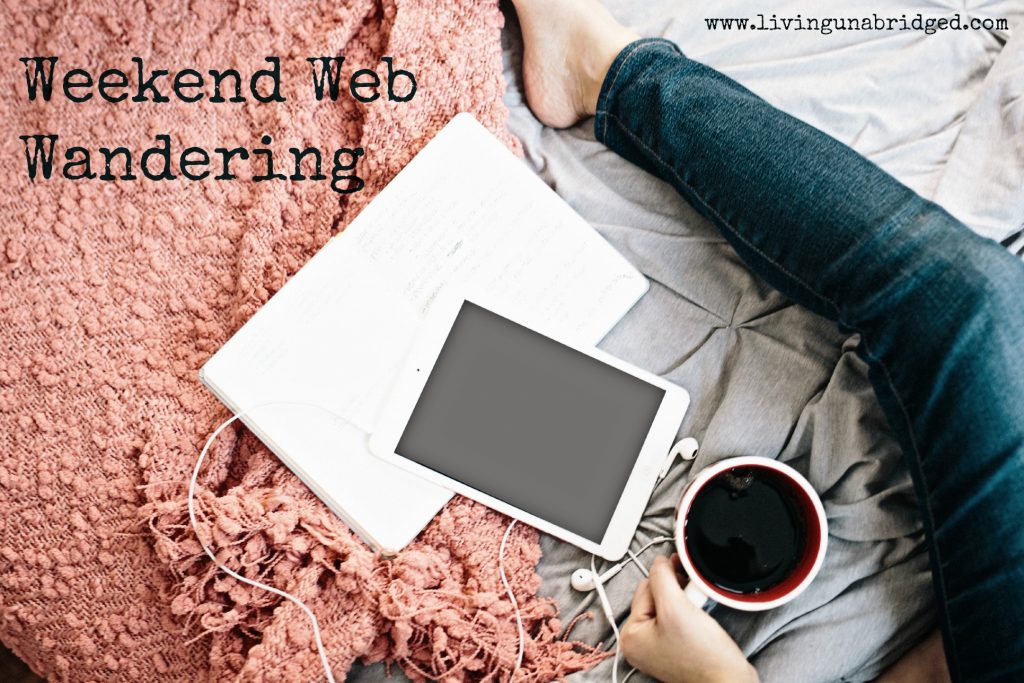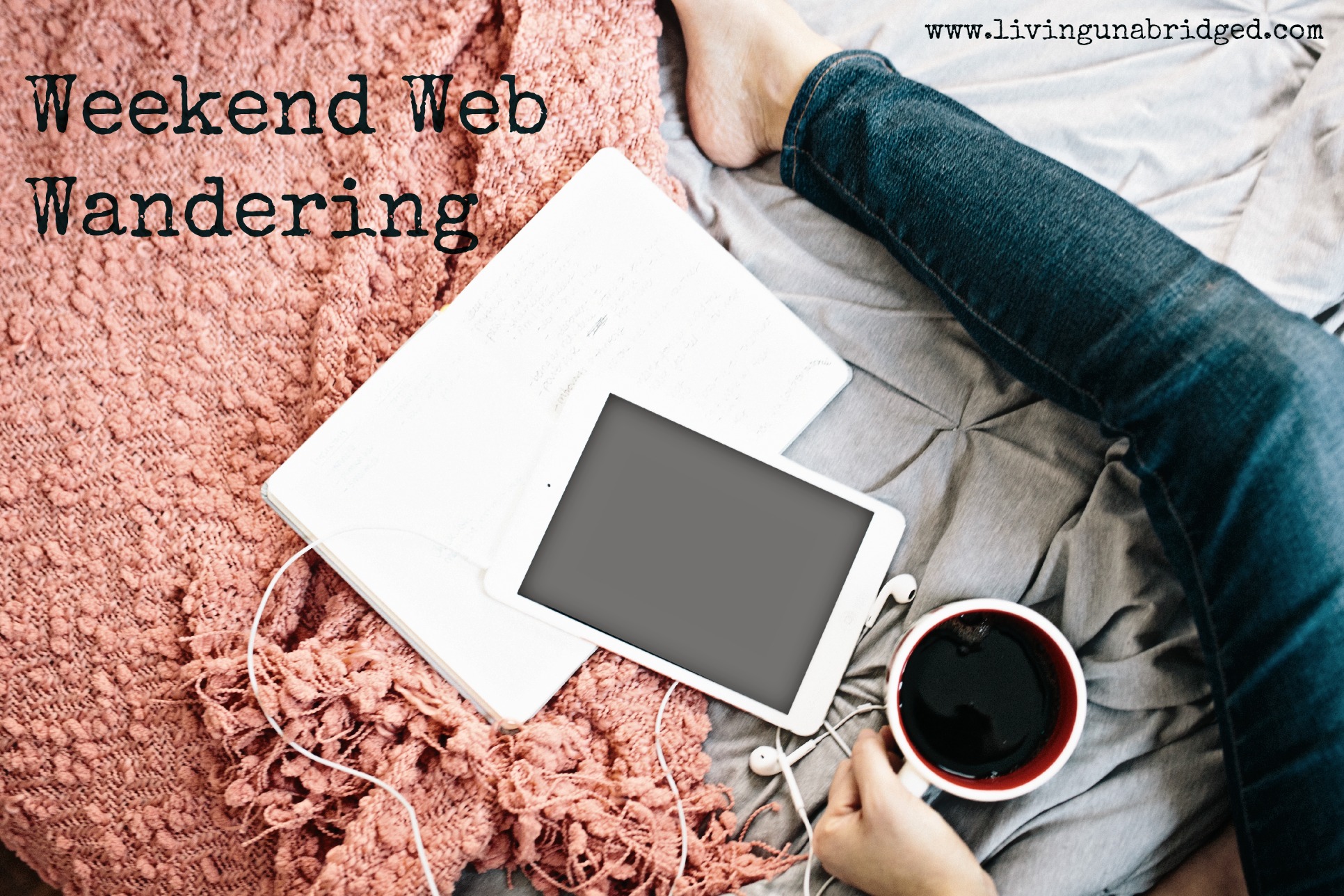 Learning
Why Conservatives Dislike What Passes for Liberal Arts by David Patten for The Federalist. I'm a huge proponent of a Liberal Arts education, as described by Andrew Kern, Christopher Perrin, Martin Cothran, et al. I am not in the least impressed by what modern colleges are calling "Liberal Arts". I think this post describes the difference.
The Little Way to Morning Time by Cindy at Ordo Amoris. This week Cindy released some of the wonderful archives from her blog. She has inspired me for years and I was so happy to read some of these again. This post was one of my favorites to rediscover.
Living
Loving
Here at Living Unabridged I shared a review of Go Ahead and Like It and a great quote about why "Following Your Passion" is not good advice.
What caught your eye this week?
Posts may contain affiliate links. See my disclosure policy if you have questions about this. If no images appear on this post, you may need to disable an ad blocker on your browser. If you enjoyed this post, please consider sharing it on your favorite social media sites.