Current events are making me even more thankful for Russell Moore's recent book Onward: Engaging the Culture without Losing the Gospel
. I'm not sure that it's ever been as clear – at least in my lifetime – that politics is not the answer for our difficulties. No single politician is the answer, the one true hope, or someone who can "fix" everything.
Today I was looking back through my commonplace book (which is why I keep one) and I don't think I've shared this quote yet. It jumped out at me immediately: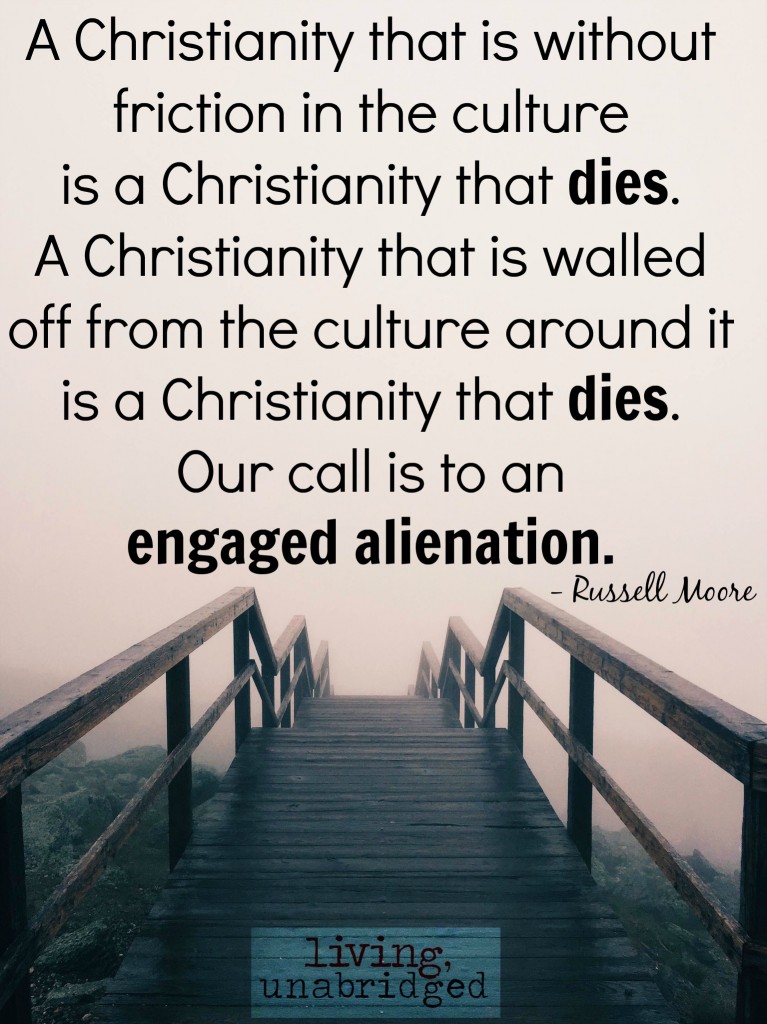 That's the tension right there, isn't it? Engaged alienation.
(Lately I feel like I've got the "alienation" part down, so I'm praying the Lord will help me with the "Engaged" part.)
Recently Finished
The Boy Who Harnessed the Wind: Creating Currents of Electricity and Hope
by William Kamkwamba. Inspirational and definitely recommended. I'm not sure how I missed this when it first came out, but I'm glad it finally found its way into my hands.
Recently Added
The Woman Who Walked in Sunshine: No. 1 Ladies' Detective Agency (16)
Speaking of Africa, this is the latest in Alexander McCall Smith's beloved series. (Beloved by me.) I've read them all and there's no reason to stop now.

The Fall of Moscow Station: A Novel (a Jonathan Burke/Kyra Stryker Thriller)
I don't know anything about this book or its author. I have no idea if I will like it or not and I haven't read a single word yet. But it jumped into my library bag so I'll at least give it a chance for a chapter or two.

Carrying Albert Home: The Somewhat True Story of A Man, His Wife, and Her Alligator
Another one that just begged me to check it out. I do know a little about Homer Hickam (thank you October Sky
) but I haven't read anything by him, yet. I'll give it a chance.

Crime and Punishment
My Russian Literature credit is sadly lacking, so I tried to order War and Peace
from my library. Somehow I only got volume 2 of a three volume set. So I sent that back, tried to order a different edition, and meanwhile, ordered this. British Literature is my wheelhouse, American Literature I'm hit or miss depending on the author, but I have a big fat zero when it comes to classic Russian Literature and I'm hoping to change that. Philip said he likes this one, so at least I'll have someone to talk to about it when I finish.
Current Read Aloud
We have a few chapters of The Wizard of Oz
. It reminds me a little bit of A.A. Milne, as far as the humor goes. It's not my favorite but the girls are enjoying it and I do like comparing the differences with the classic film.
Current Book to Review
Nope. But you can see a curriculum review I did that includes a great book series: What About Music?
Current Kindle Deals
What Women Fear: Walking in Faith that Transforms
by Angie Smith is only $0.99 today. Some ladies at our church did a book study with this one last year. It's definitely thought provoking.

Every Bitter Thing Is Sweet: Tasting the Goodness of God in All Things
by Sara Hagerty is $1.99. This (and the above, actually) is far more emotional than I would prefer but I know many women have found this books deeply moving and helpful.

Rest Assured: A Recovery Plan for Weary Souls
by Vicki Courtney is another $1.99 deal. I haven't read this but I have read a few others by Courtney.
Do check last week's deals too, because those are mostly monthly deals and should still be available.

Linking up with: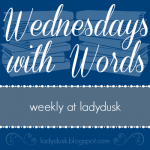 Posts may contain affiliate links. See my disclosure policy if you have questions about this. If no images appear on this post, you may need to disable an ad blocker on your browser. If you enjoyed this post, please consider sharing it on your favorite social media sites.