from Owen Strachan's new bookThe Colson Way: Loving Your Neighbor and Living with Faith in a Hostile World
. (See more about this title below)
Recently Finished
The Life-Changing Magic of Tidying Up: The Japanese Art of Decluttering and Organizing
. Yes, I finally got around to reading this pop-culture phenomenon. Mostly, I found it charming. Occasionally I thought the author was nuts and every so often I found the translation clunky. (Mostly with the word "rebound" when I think the author meant, "relapse"). I actually have more Thoughts on this one which will probably appear in a future post.

The Girl on the Train
Didn't work as a "thriller" or mystery for me. Did work as a psychological expose of people who have made mostly bad choices with their lives. Reminded me of a really well done British miniseries or TV show. There's a lot of swearing and bad behavior, and the book never quite rises to a "must read" or "Best of 2015" for me, but it filled a lazy afternoon and I didn't want to stop reading until I'd finished it, so there's that.

So You've Been Publicly Shamed
. Works really well as a long-form magazine piece (or TED talk, which really happened), less successful as a book because Ronson is not an author that deals in depth with studies and footnotes. I would have appreciated some acknowledgement that the pervasive political correctness atmosphere is what led us to this point. If we're not free to say stupid stuff do we actually have free speech? I think we need to be having that discussion.
Recently Added
We hit the library this week and now I have not one, but TWO stacks!
This is my fiction stack: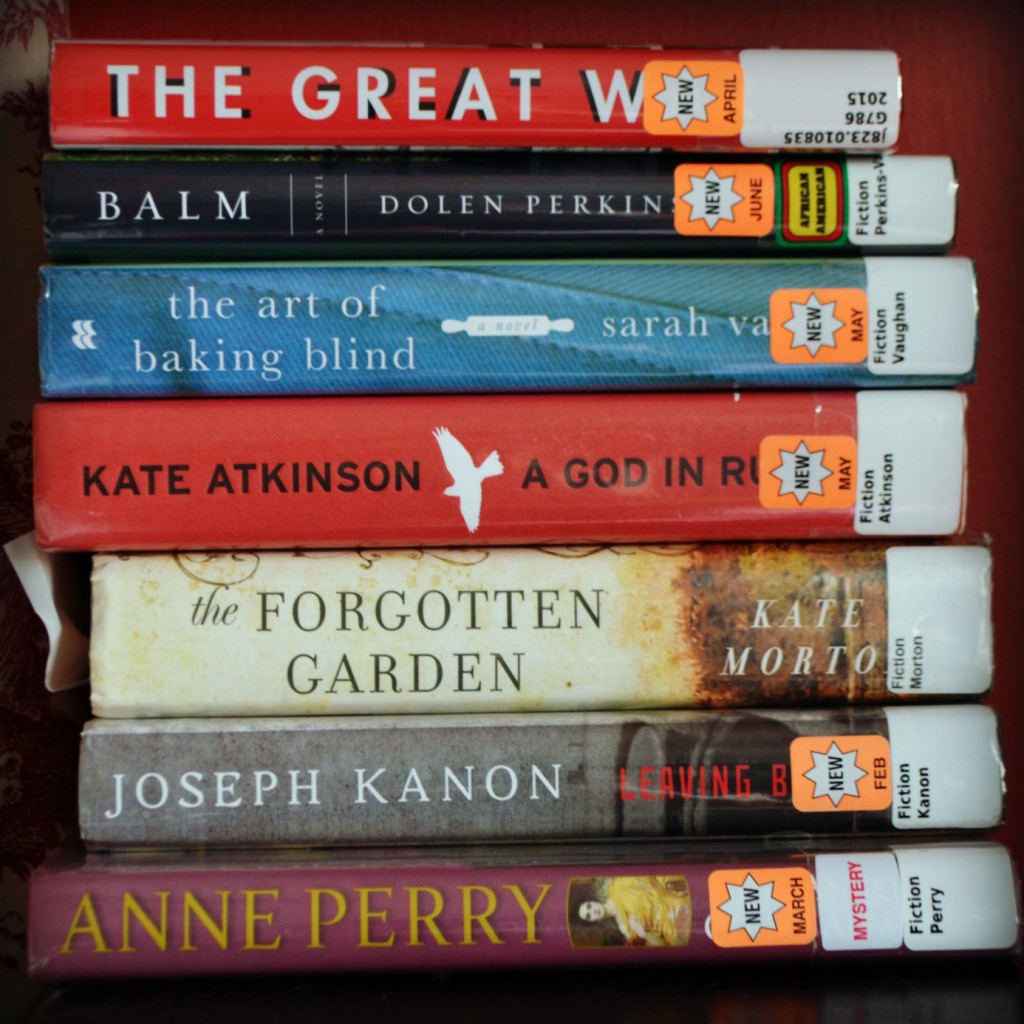 Of those, I'm pre-reading The Great War: Stories Inspired by Items from the First World War
to see if it deserves a spot on my list of Books About the First World War for Kids and Teens.
I ordered The Forgotten Garden: A Novel
to give Kate Morton another chance. (I had mixed feelings about The Distant Hours.) I've heard a lot about Atkinson's
A God in Ruins: A Novel
and the rest I picked up on a whim.
And this is my non-fiction stack: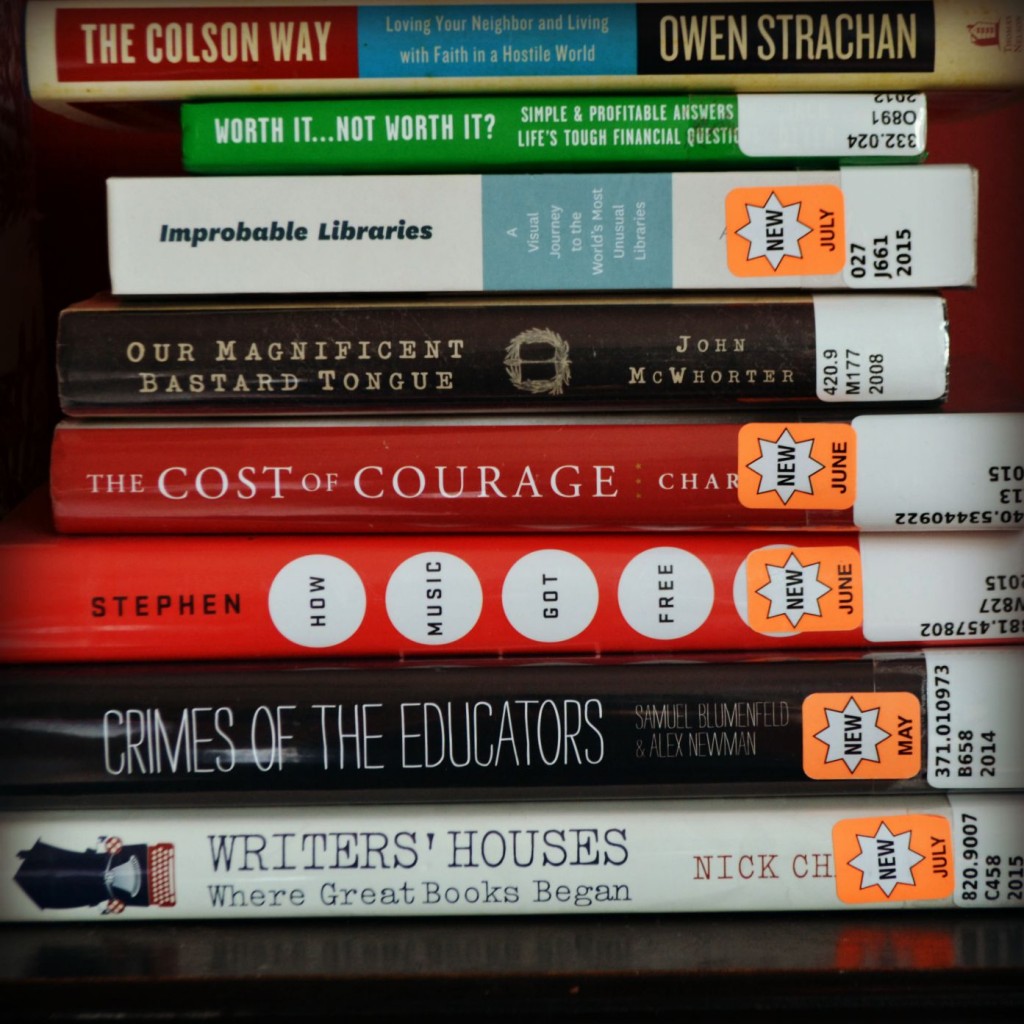 So many books, so little time, right?
Current Read Aloud
All-of-a-Kind Family Uptown
One more chapter in this one and then we're on to the last book in the series: Ella of All-of-a-Kind Family
Current Book to Review
The Colson Way: Loving Your Neighbor and Living with Faith in a Hostile World
I only have another chapter or so left in this one. Part biography, part call to action, this is a timely and moving look at the late Chuck Colson and his legacy. (Although I did tell my husband I was subtracting points because Strachan uses the completely made up and unnecessary word "impactful". Using "Impact" as a verb has brought about this horrid follow-up.)
Current Kindle Deals
Nothing was really jumping out at me. Have you seen any great Kindle deals we should know about?
What are you reading now?
Linking up with: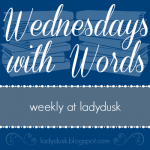 Posts may contain affiliate links. See my disclosure policy if you have questions about this. If no images appear on this post, you may need to disable an ad blocker on your browser. If you enjoyed this post, please consider sharing it on your favorite social media sites.