It's been a busy couple of weeks (or really, month), which I suspect you can tell because of the lack of new blog posts. Sorry about that. I aspire to be the kind of blogger who has posts scheduled out for weeks in advance but I'm not there yet. (Obviously)
I was feeling bad that we haven't officially started school yet until I started thinking about all the things we did with our kids this week.
We spent several hours on Monday exploring The Great Smoky Mountains National Park, including hiking a trail and going wading. (Educational because: epic nature study, physical education, development of wonder)
We spent several more hours on Monday at a museum in Cherokee, North Carolina on the Eastern Branch Cherokee Reservation. (Educational because: History, Geography, Cultural)
We enjoyed the Ripley's Aquarium at Gatlinburg on Tuesday. (Education because: marine life is what my elementary age students are studying in Science this year.) We got to pet the crabs and stingrays, too.
We watched a free Shakespeare in the Park Friday night. (Educational because: Shakespeare. 'Nough said.) This year's play was Romeo and Juliet. Our three oldest really enjoyed it. The younger three were there and looked cute. (Some of the younger folks were a lot more interested in pulling up grass than in the play. Oh well. My hope is that they will grow up hearing these great plays so often they'll never be intimidated by them.)
So, rather than say we haven't started school yet, I'll say we front-loaded our schedule with field trips. Works for us. (Because really, Time is the most valuable gift homeschooling gives our family.)
Despite being away from home, I did save some links to share: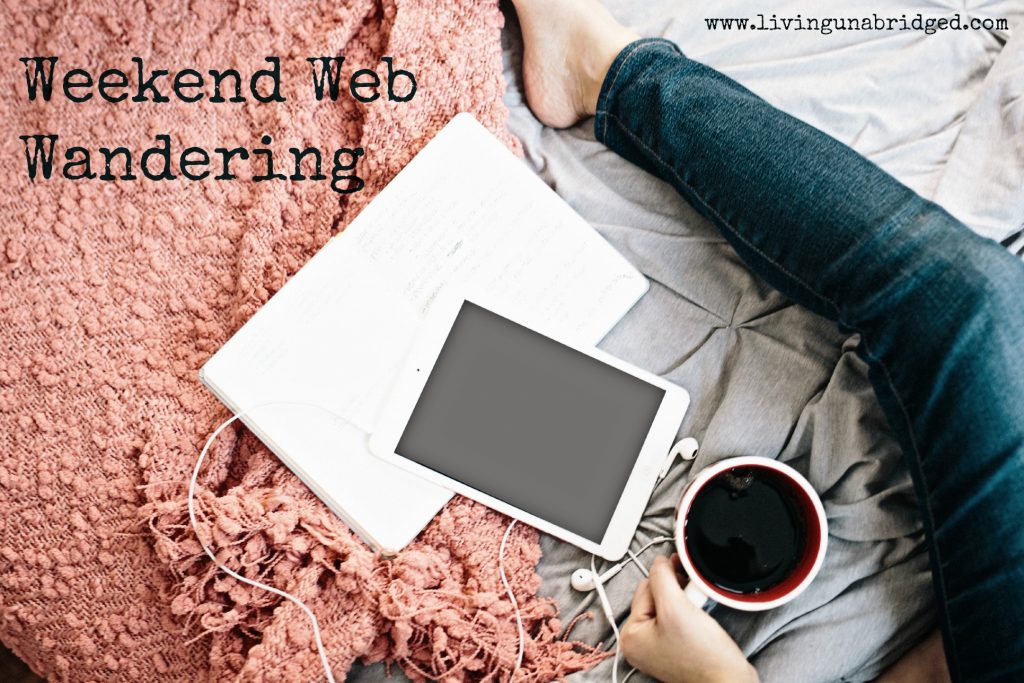 Learning
Living
Loving
This is What Bad Parenting Looks Like by Cheryl Magness at The Federalist. (See also Lenore Skenazy: The Dangers of Social Media: Child Predator Social Experiment) Yes, I had many friends on FB sharing this video. I'm thankful I also have a few friends pointing out that this is not what good parenting looks like. I love how FB helps us stay in touch with far away friends but I'm becoming increasingly less tolerant of click-bait fear-mongering like this. STOP SHARING THIS STUFF. THIS IS NOT HELPING. [/capsy]
Nothing is More Conservative Than Birthright Citizenship by Robert Tracinski. I'm annoyed but certain political realities in our country too, but changing the constitution is a big deal.
Questions Every Planned Parenthood Supporter Should Have to Answer by David Harsanyi at The Federalist. Not my favorite thing to talk about, but I'm so tired of this double standard and the fact that many media outlets don't even pretend to be impartial on the subject.
Ashley Madison and Who You Are Online by Tim Challies. We were talking with our oldest daughter about this Ashley Madison scandal this week. "Did people really think no one would find out about this?" She asked. "If they did, they're really dumb. Nothing online is a secret." (Proud mom moment right there because I think she gets it!)
There are no posts from Living Unabridged to share this week, but here's photo evidence that we were in the mountains (or at least in the woods) earlier this week: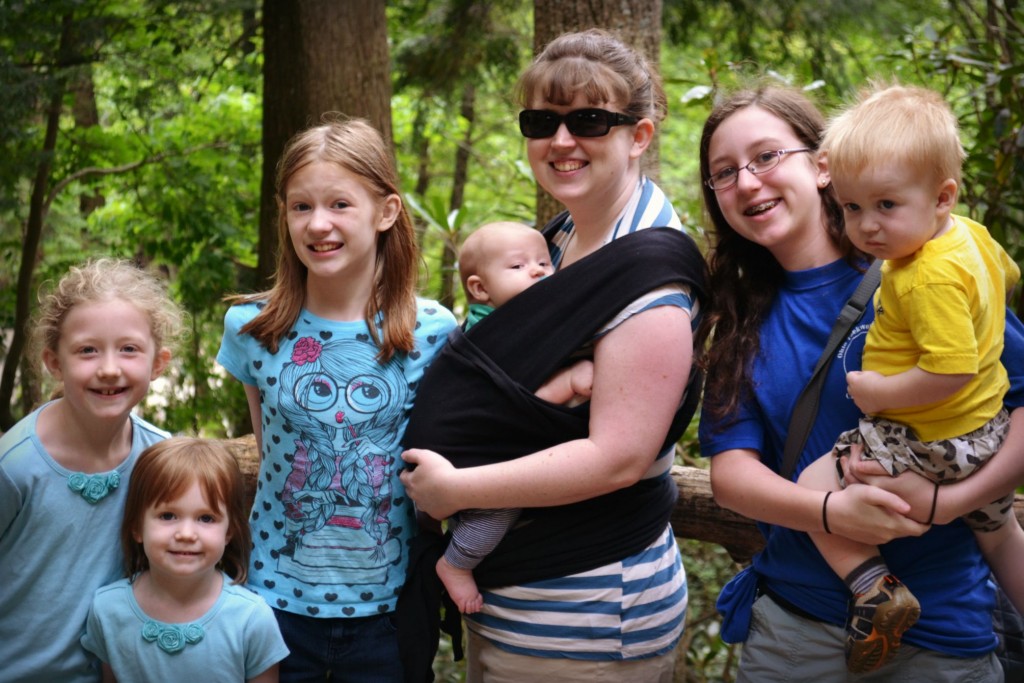 That skeptical look on Daughter #2's face is because she was afraid of bears. She was reading up on how to handle it if you encounter a bear in the Smokies and she told us, "We have to be sure to make a lot of noise."
As you can see from the picture, making a lot of noise is really not a problem with a crew this big. I'm guessing any bear with even half a brain knew to keep well out of our way.
What caught your eye this week?
Posts may contain affiliate links. See my disclosure policy if you have questions about this. If no images appear on this post, you may need to disable an ad blocker on your browser. If you enjoyed this post, please consider sharing it on your favorite social media sites.