This blog came thisclose to not existing any longer. I had to renew my web hosting this week and the bill, frankly, looked a little big for something I've neglected so thoroughly.
But, when it came right down to it, I couldn't let it go. I figured out the price per month and made the judgment call that, even for a sometimes neglected hobby, it wasn't TOO much.
So, for those of you sticking around and stopping by every now and again to see if there's anything new: thanks. This is all for you. (I'm kidding. I'm not that altruistic. It's also a stubbornness to not let go of something that's been a huge part of my adult life.)
Anyway, we'll celebrate another year of Living Unabridged existence with a long links post, sound good?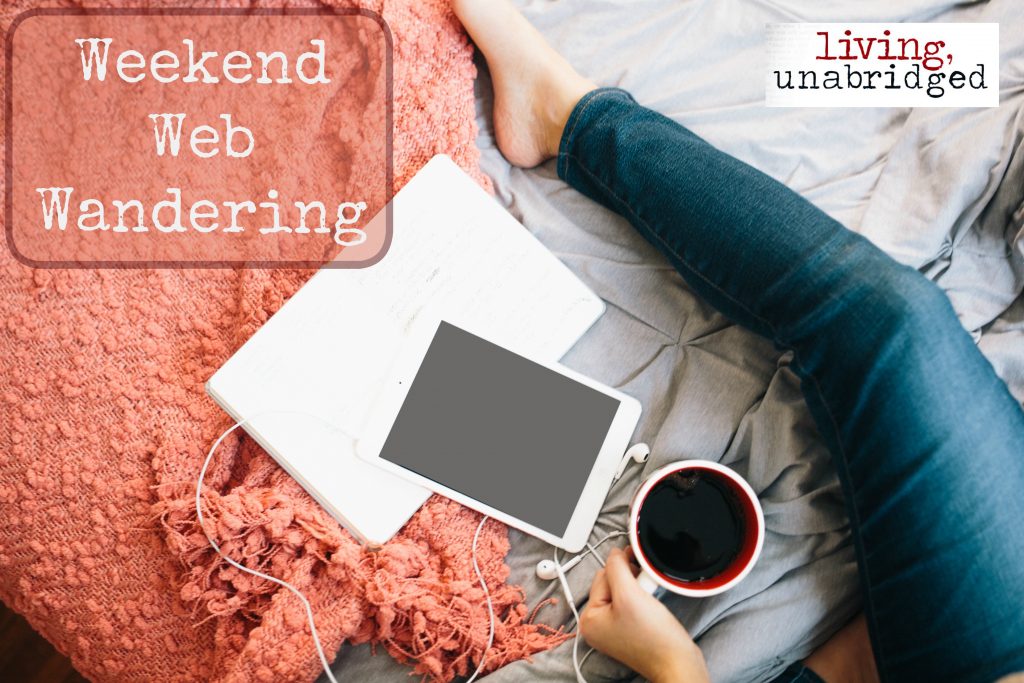 Learning
Living
Loving
From Living Unabridged
Last year: Mystery Series to Binge Read
Two years ago: Tiger Stripes!
Three years ago: The Gift of Time


Resources that help pay the hosting bill:


Posts may contain affiliate links. See my disclosure policy if you have questions about this. If no images appear on this post, you may need to disable an ad blocker on your browser. If you enjoyed this post, please consider sharing it on your favorite social media sites.