Our six children consented to be interviewed for the purposes of this post. All comments on their likes, dislikes, strengths, weaknesses, etc. are shared with their approval.
They would also like you to know that I made them take these pictures after a full day of co-op and the sun was shining in their eyes. In addition, three out of the six actually wear glasses but for picture purposes they took them off. They feel this is lying about what they look like. I feel like I don't like the glasses glare. (I win) Daughter #4 changed into a dress for the purpose of this picture and Daughter #3 felt that was unfair. (Just keeping it real, folks!)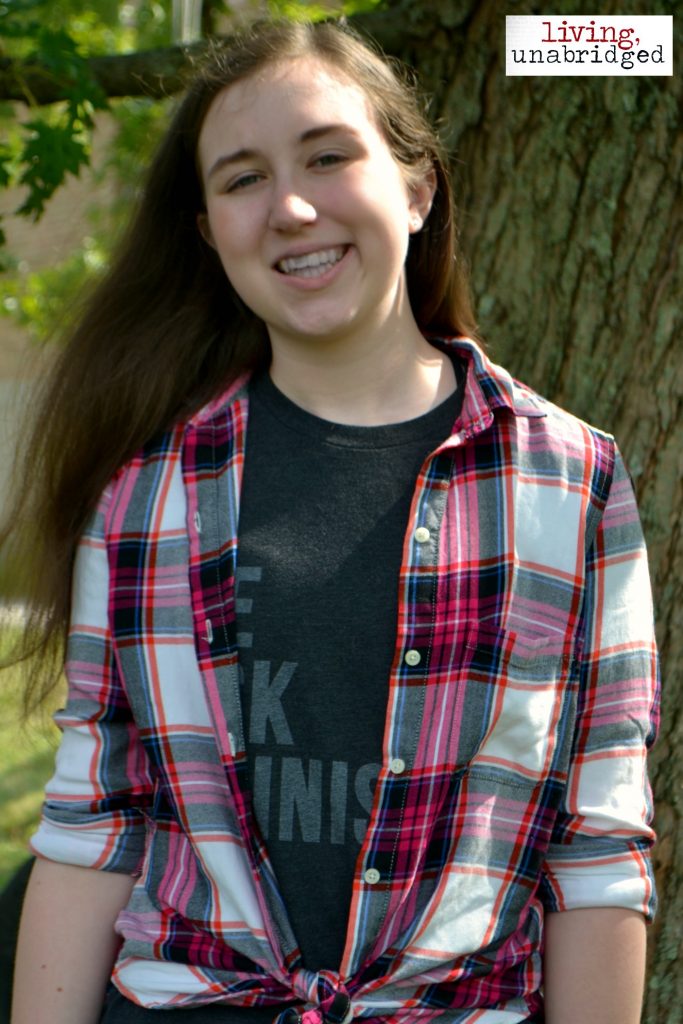 Student #1: Oldest Daughter
Age: 15, will be 16 in December
Grade level: 11th grade, High School Junior (Rhetoric Stage)
Favorite subject: Science
Least favorite: Math (because it's "boring")
Favorite thing about homeschooling: sleeping in
Mad skills in: knitting and art
Looking forward to: our homeschool co-op play
Strengths: self-motivated, fantastic vocabulary, actually enjoys studying
Weaknesses: perfectionist, not a natural speller, illegible writing, bossy
Favorite book: The Red Rising Trilogy (currently reading. She says choosing a favorite book is impossible and dumb.)
Favorite movie: The Empire Strikes Back. Would like everyone to know that she's loyal to Marvel, Star Wars, Harry Potter, Hunger Games, and Divergent fandoms and choosing a "favorite" movie is ridiculous. Also somewhat annoyed that I didn't ask what her favorite YouTube channels are.
You can find her: volunteering at the library, working a puzzle, listening to audio books, helping out in general
Plans for when she's grown-up: To be a librarian or a pharmacist.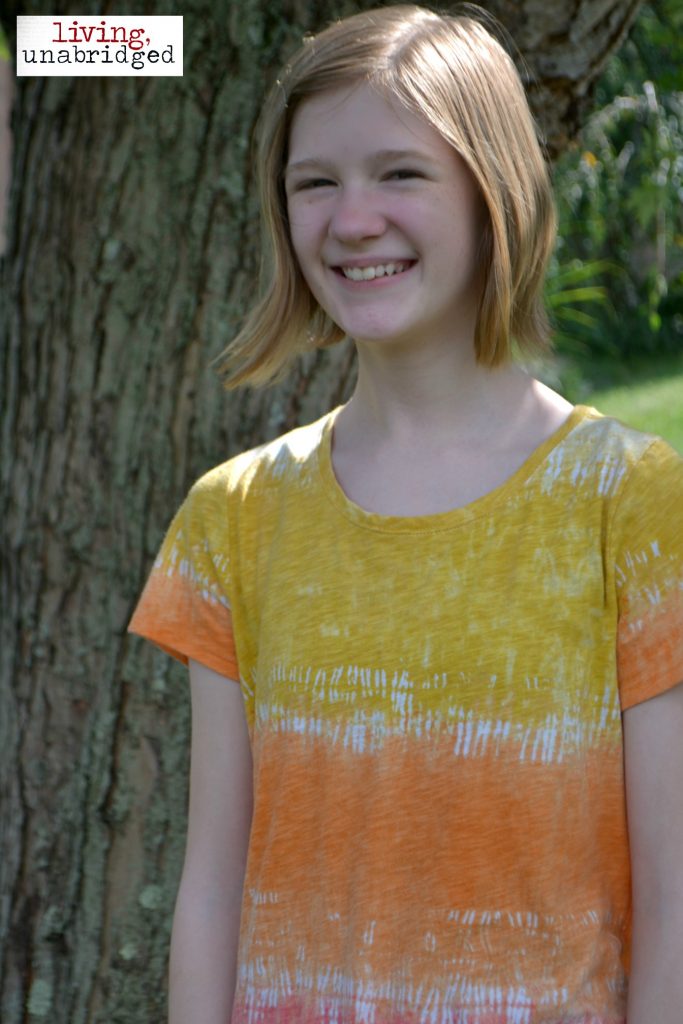 Student #2: 2nd Daughter
Age: will be 13 on September 28
Grade level: 8th grade, middle school (Logic stage)
Favorite subject: History
Least favorite: Math
Favorite thing about homeschooling: that it takes less time than public school
Mad skills in: writing poems and paper crafts
Looking forward to: the co-op play, earning her purple belt in Taekwondo
Strengths: diligent, eye for detail, reliable, working with little children
Weaknesses: definitely has a temper, doesn't like change, hard to get up in the mornings
Favorite book: Little Women (She says this may not be her real favorite but she can't decide between all the books she likes.)
Favorite movie: Victoria (not actually a movie, but we'll count it)
You can find her: volunteering at the library, writing or reading in a comfy spot, creating imaginary worlds for her siblings to play in
Plans for when she's grown-up: to have a big family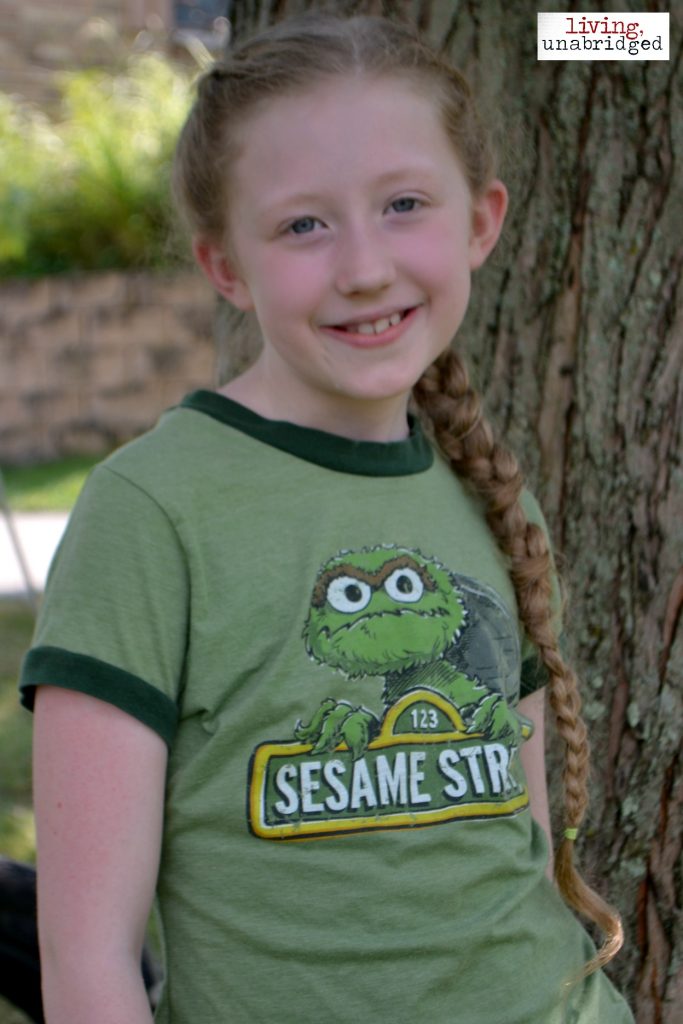 Student #3: 3rd Daughter
Age: 10
Grade level: 5th (ish)
Favorite subject: Art
Least favorite: Math
Favorite thing about homeschooling: we don't have to go anywhere in the morning.
Mad skills in: dancing and encouraging others
Looking forward to: Dancing in The Little Mermaid (Ballet)
Strengths: creative, cheerful, bounces back quickly from setbacks
Weaknesses: prone to tears, doesn't play well alone
Favorite Book: Harry Potter and the Chamber of Secrets
Favorite Movie: Moana (She said this is maybe not her favorite movie of all time, but it might be her favorite right now.)
You can find her: dancing (and not just in her ballet classes), practicing guitar, using entire reams of paper
Plans for when she's grown-up: to be a dancer and an artist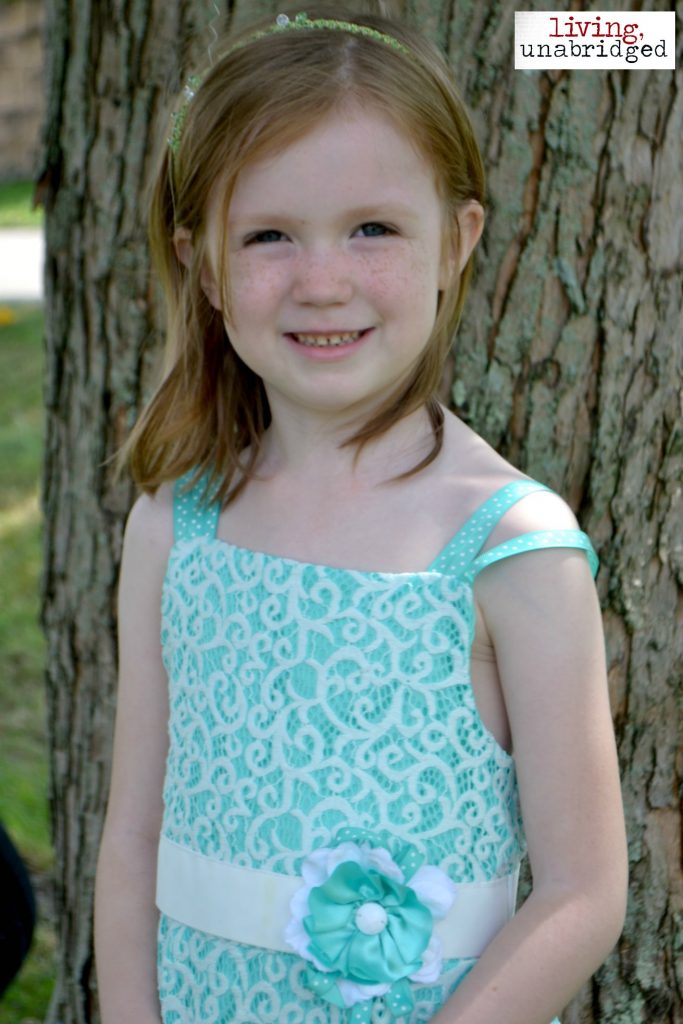 Student #4: 4th Daughter
Age: will be 7 on September 23
Grade level: 2nd grade(ish), Grammar Stage
Favorite subject: Math
Least favorite: Handwriting
Favorite thing about homeschooling: that we don't have to get ready every morning
Mad skills in: making everyone smile, remembering songs
Looking forward to: Making lots of artwork at co-op
Strengths: great memory, follows instructions, generally cheerful,
Weaknesses: has struggled with reading & writing, but that's improved since she got her glasses, impatient
Favorite book: Carry On Mr. Bowditch (I suspect she answered this because that's what we're reading currently…)
Favorite movie: Frozen (STILL. Ugh.)
You can find her: playing Playmobil or Barbies, drawing, jumping on the trampoline
Plans for when she's grown-up: to get married and have three children.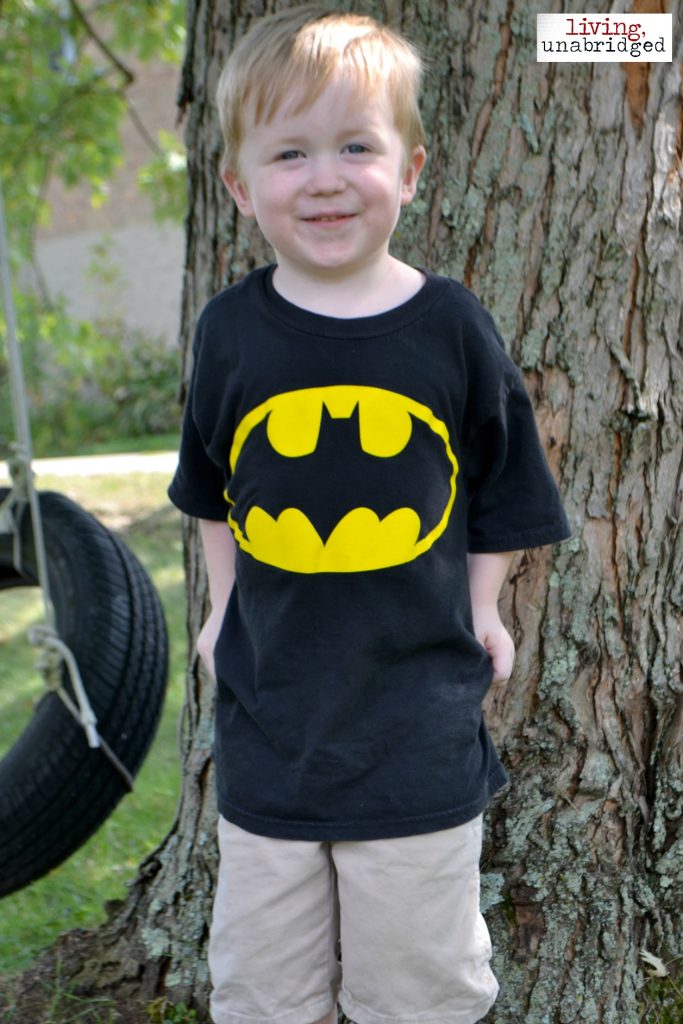 Student #5: 1st Son
Age: 4
Grade level: Pre-K
Favorite subject: Doing math (I think he means playing with our manipulatives)
Least favorite: Anything that requires a pencil (He's just recently consented to using crayons)
Favorite thing about homeschooling: working at home
Mad skills in: building with Legos (he seriously blows me away with what he can do at his age)
Looking forward to: Christmas
Strengths: loves to be read to, strong desire to learn, FANTASTIC vocabulary, highly verbal
Weaknesses: gets angry easily, rather messy, highly verbal (yes, it's a strength and a weakness, for sure)
Favorite book: Good Night, Gorilla
Favorite movie: The Lego Movie
You can find him: building Legos, playing with his transformers, dinosaurs, or cars, watching a screen (this kid begs for screen time)
Plans for when he's grown-up: To be a police officer or a robber. (Keeping his options open!)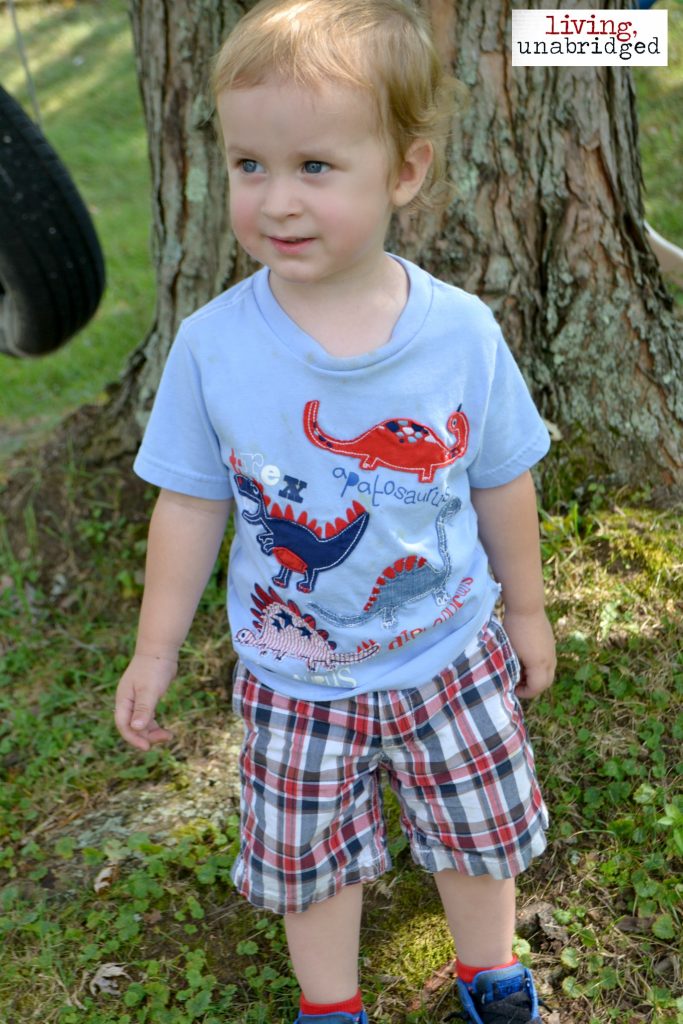 Student #6: 2nd Son
Age: 2
Grade level: Preschool
Favorite subject: doing puzzles
Least favorite: When mom is trying to read aloud. He takes that as a cue to MAKE AS MUCH NOISE AS POSSIBLE.
Favorite thing about homeschooling: I suspect it's having everyone around to give him attention
Mad skills in: getting into everything
Looking forward to: getting into literally EVERYTHING
Strengths: Adorable, loves books, very musical, makes people smile, sleeps well
Weaknesses: Did I mention pulling stuff off the shelves yet?
Favorite book: Star Wars Epic Yarns. (He has the three books in the series memorized and will "read" them to you upon request.)
Favorite movie: Minions. (This was his answer but I'm not sure. He doesn't usually watch full movies, although he's quite addicted to screens in general.)
You can find him: Pulling stuff off the shelves, climbing on to something he shouldn't, cuddled up with a big sister, watching a screen
Plans for when he's grown-up: Who knows? But he's keeping us on our toes!
Well, there they are: six of my all-time favorite people in (mostly) their own words. I could never have imagined what our life looks like now, but I'm thankful to be living it with this crew.
A new favorite resource I'm using with my daughters:


Posts may contain affiliate links. See my disclosure policy if you have questions about this. If no images appear on this post, you may need to disable an ad blocker on your browser. If you enjoyed this post, please consider sharing it on your favorite social media sites.