What makes a novel a classic novel? Obviously we could come up with a lengthy and personal list of criteria. But foremost on my own list would be:
A classic novel contains universal truth.
Or, to put it another way: a story that resonates no matter when it was written, or when it is based.
Island Magic is meeting that standard for me. This is only the second Elizabeth Goudge book I've ever read. It's the first novel she wrote and it's set in the late 1800s on a Channel island between England and France.
I'm only partially through it and it's already showing up in my commonplace book frequently. Passages like this one: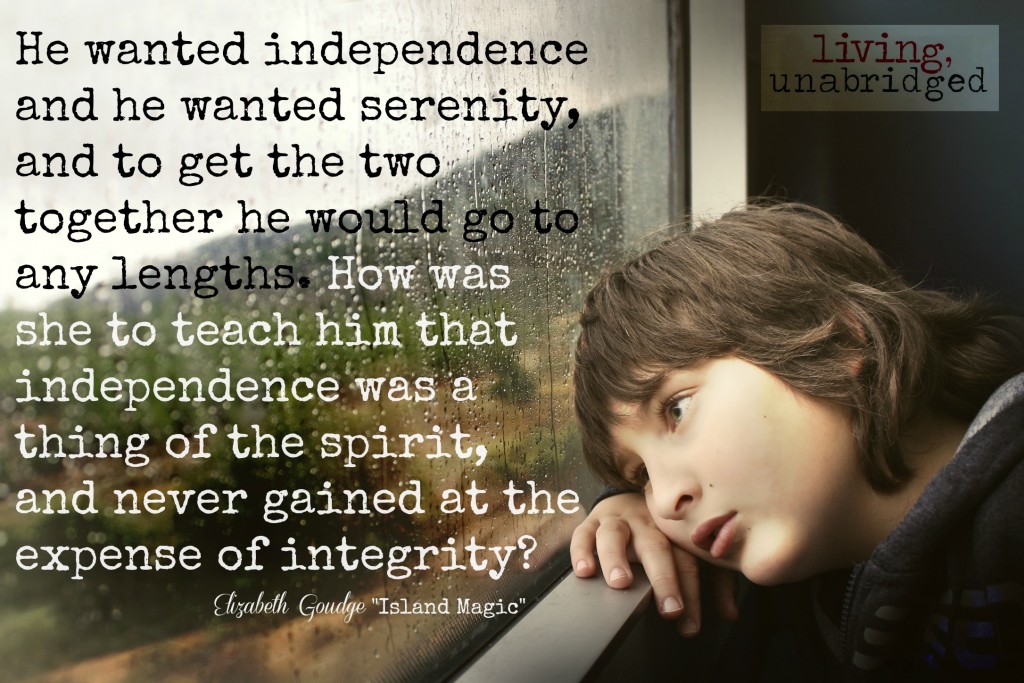 Because that's not just a parenting struggle for me (although I have at least one child to which this could apply), but a reality of my own life. I crave independence and serenity, but I also want to be a person of high integrity. Those three must be held in a constant tension.
One description of the main characters' marriage is going to show up here in June, so I know you're going to be hearing more about "Island Magic" from me in the future. This is one of those books I find myself reading slowly to treasure it, and even reading parts out loud to my husband because they are just so…accurate. Even though we don't live on a channel island or in the 1880s.
That's a classic book.
Recently Finished
Nothing since last week. (It's been busy around here!)
Recently Added
My "to read" stack has grown thanks to the seminars I attended at the GHC last weekend. But none of those have come in yet, even though I've ordered several from the library. (I bet all those other locals who attended have ordered them too!)
Current Read Aloud
Our morning read alouds are the same but we just started The Railway Children as our bedtime read aloud. None of us has read it before, but we're collecting these Puffin Classics now and it seemed like a good time to give it a try. So far we are loving it (and my husband is even listening in!). Nesbit has a great sense of humor and wit and my children appreciate my attempts at various British accents whenever we read British fiction.
Current Book to Review
Nothing has caught my eye. But we are enjoying our new copies of the Sir Cumference books which I won from a Math Geek Mama giveaway. You know a book is good when you find your child sitting on the couch nodding her head and saying, "OK, that makes a lot more sense now." (Which really happened here the other day.)
Current Kindle Deals
This G.K. Chesterton collection is free right now. I've ordered it but haven't looked at it yet, so I can't tell you how well it's formatted. But hey, free!

Boundaries with Kids by Townsend and Cloud is one of the parenting books I most highly recommend and it's $2.99 for Kindle this month.

Bittersweet by Shauna Niequist isn't one that I've read but it's only $0.99 right now.

Another one I haven't read yet is Hands Free Mama but again, it's only $0.99.

Finally for this week, If You Want to Walk On Water You've Got to Get Out of the Boat is also $0.99. This book was really popular a few years ago. My husband may have read this one, but I'm fairly sure I never got around to it.
What are you reading now? And how would you define  a "classic" novel?
Linking up with: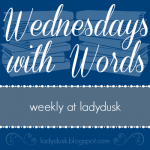 Follow Karen (Living Unabridged)'s board 31 Authors Children Love: From Aesop to Zion on Pinterest.


Posts may contain affiliate links. See my disclosure policy if you have questions about this. If no images appear on this post, you may need to disable an ad blocker on your browser. If you enjoyed this post, please consider sharing it on your favorite social media sites.