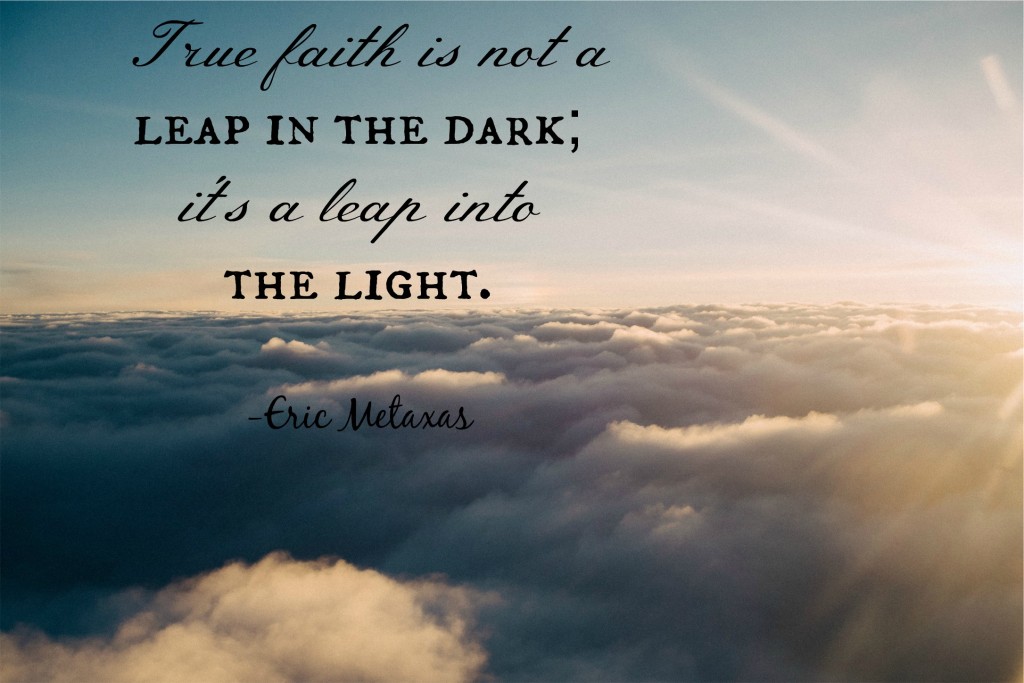 from the recent book by Eric Metaxas: Miracles: What They Are, Why They Happen, and How They Can Change Your Life
.
This was the last book I finished in December. It's definitely inspiring. Despite being a person who believes in miracles, I did find myself having to check my skepticism a few times. But Metaxas is always a compelling writer and this book is no exception.
I think the general understanding of faith is the whole "leap in the dark" idea. I love how Metaxas turns that on its head. True faith is not a leap in the dark.
What I'm Reading Now: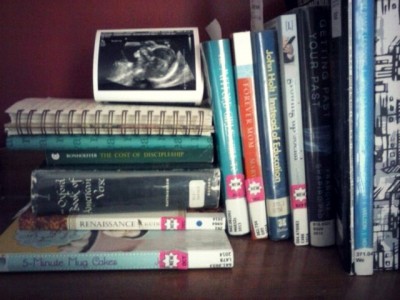 Recent additions to my stack:

The Mitford Girls' Guide to Life
by Lyndsy Spence. I find the Mitfords fascinating reading material but so far I'm not exactly loving this book. (And I've found several typos and errors, which is always annoying.) See this post for more on the Mitfords: The Duchess of Devonshire.
FOREVER MOM: What to Expect When You're Adopting
by Mary Ostyn. No, we are not adopting right now. But I've read Mary Ostyn's blog Owlhaven on and off for years and I was curious about this book.
Recently finished (and mini-reviews):
The Paideia Proposal: An Educational Manifesto
by Mortimer J. Adler. Adler was a respected academic, philosopher, and author. This was his proposal (along with a group of other influential people) in 1982 for improving the state of American education.
I found much to admire in this book, but ultimately his (their) proposal fell short. I don't accept the premise that mandatory K-12 education would be the best thing for ALL children. And I don't accept the premise that young people should not specialize.
I do think public education could have been improved by following some of his (their) suggestions, but since we're 30+ years on at this point, it seems unlikely to be tried.
Station Eleven
by Emily St. John Mandel.I have a soft spot for post-apocalyptic or dystopian fiction. (Strange, I know.)
This is a compelling story that jumps back to "before", and forward. It also jumps from person to person as far as point of view and perspective (around a few central characters). I loved the concept that Shakespeare would be treasured in a world where so much has been lost.
All that said, there were a few times reading this where I found my eyes skimming text. It could have been edited more tightly.
The connections between characters sometimes feel forced instead of organic. But those criticisms aside, I see why this made so many "best-of" lists last year. (For those of you who watch for these things, this book does contain some swearing and some violence – aside from the violence of "99%" of Earth's population dying in a fast moving pandemic – as well as implied but not explicit or crudely depicted infidelity.)
Recent Kindle Reads:
What Women Fear: Walking in Faith that Transforms
by Angie Smith. This is for discussion with ladies from my church. I initially had a hard copy, but when it went on sale for Kindle for $0.99, I snatched it up and passed my paperback on to someone else. It's still $0.99 today, so if you're interested in reading it at some point, I recommend ordering it before the price goes back up.
Lunch Break Blogging: Maintaining a Blog in 30 Minutes a Day
by Jenna Inouye. I'm always interested in reading about blogging. I ordered this when it was free but I haven't read it yet. (It's $2.99 now.)
The Rare Jewel of Christian Contentment
by Jeremiah Burroughs. Mystie highly recommended this one, so I ordered it. (Another $0.99 deal)
Gospel Formed
by J.A. Medders. Another one I picked up when it was free (it's $2.99 now) because it sounds like something I would like to read.
Current Read Aloud:
Still reading through The Smuggler's Treasure. She's loving it. I'm tolerating it.
Current Book to Review:
Still nada. Really hoping my review organizations offer some new (and / or better) titles soon.
What are you reading now?


Resources for Readers:



Linking up with: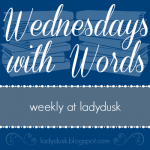 Also linked up with Quick Lit from Modern Mrs. Darcy.
Posts may contain affiliate links. See my disclosure policy if you have questions about this. If no images appear on this post, you may need to disable an ad blocker on your browser. If you enjoyed this post, please consider sharing it on your favorite social media sites.