We've got a full weekend planned, that actually started yesterday. And then the iBoy decided last night to lose his mind and have a massive meltdown at 1:30 AM that lasted until around 4 AM. I think a bad dream started it off but things went downhill from there. And because I had stayed up until around 1:30 AM watching North and South
with my girls, I am operating on about four hours of sleep.
Not good.
So, no sleep and then this weekend is the awful time change. (Dear Washington, stop messing with the clocks. kthanxbye)
I may have a meltdown of my own.
But anyway, the links must go on.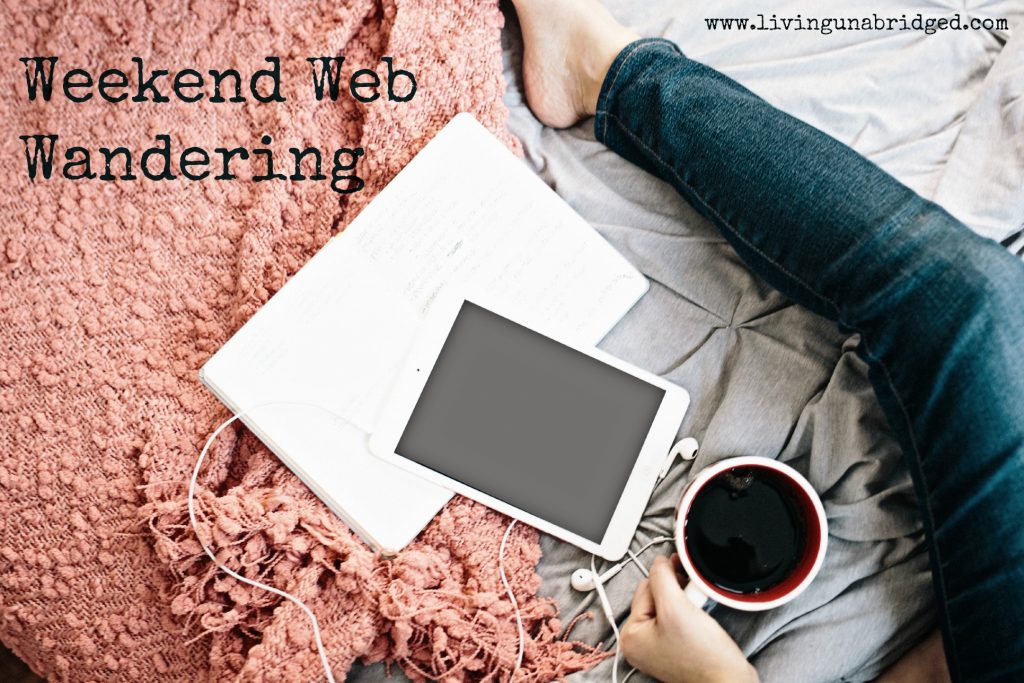 Learning
Living
Loving
This week on Living Unabridged:
Last Month: Resources for Teaching Religion (a look at the ARDA)
Last Year:
What caught your eye this week?
Follow Karen (Living Unabridged)'s board Celebrating – Spring! on Pinterest.

Maestro Classics is having a 50% off sale this weekend: their mp3 downloads are only $4.98! If you don't need the CD and the booklet, this is a great way to add to your Maestro Classics collection.
Posts may contain affiliate links. See my disclosure policy if you have questions about this. If no images appear on this post, you may need to disable an ad blocker on your browser. If you enjoyed this post, please consider sharing it on your favorite social media sites.