Hello Reading Friends!
A newly discovered opinion: January is the perfect month for reading.
Hear me out:
It's cold. (I don't really like going anywhere.)
Activities end up cancelled due to weather. (For instance: we've cancelled church two Sundays in a row. I really cannot remember another instance where that happened!)
I feel optimistic about growing, learning, and changing when the calendar flips from December to January. (So, my reading stack grew exponentially.)
Result: lots of reading happening around here! (And yes, it's still been pretty busy. Not all activities have been cancelled. But a full reading stack means I'm equipped with different types of books for different occasions. The book I take along while waiting for my daughter to finish physical therapy is different from the book I read at bedtime, etc.)
And I've missed talking about books and great quotes with you, so here I am. Trying to remember how I used to do this…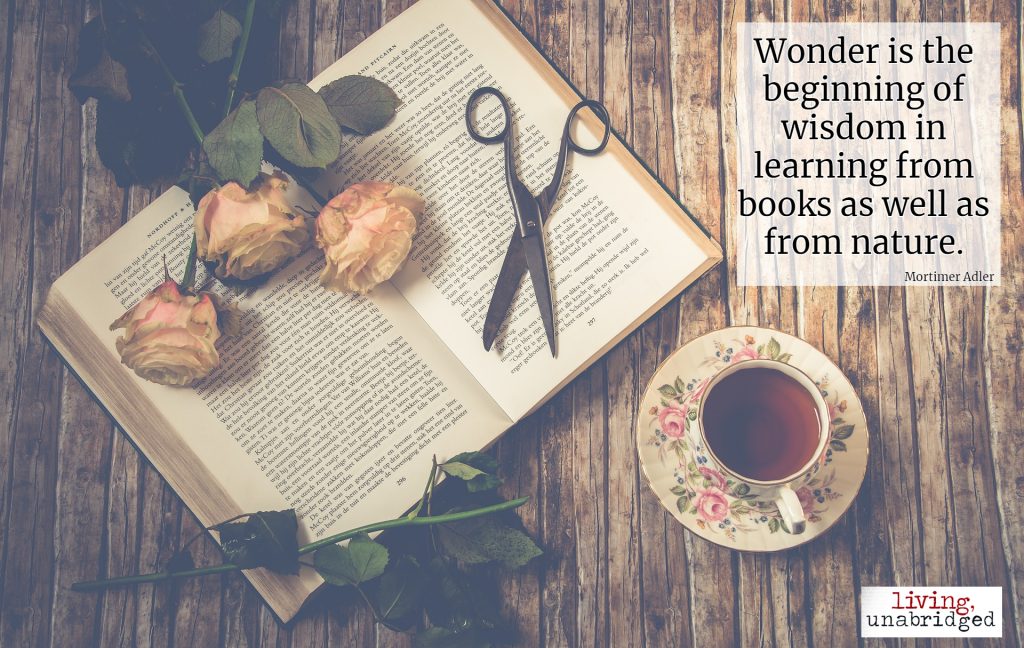 Recently Finished
Thus far in January, I've finished nine (9) books:
I told you January facilitates reading!
Currently Reading
Theology: Knowing God by J.I. Packer. I'm reading (and processing) this one slowly.
Nonfiction: The Graves of Academe by Richard Mitchell.
Fiction: The Dry by Jane Harper
I've also got two Bible study books going:

Lies Women Believe by Nancy DeMoss Wolgemuth (I'm leading a group discussion of this one at our church so I'm trying not to get too far ahead so the material will be fresh in my mind. In other words: slow read because it's a 12 week study.)
In His Image by Jen Wilkin. Reading and working through this one on my own.
Current Read Aloud
Our oldest requested we read aloud through "The Little House" series this winter. We're about 1/2 way through Little House on the Prairie right now. (We read Farmer Boy first, then Little House in the Big Woods.) Sometimes we read multiple chapters and some nights we don't read at all because the oldest works until 9PM and doesn't get home until 20 minutes after that.
Current Kindle Deals
If you're interested in The Gate Keeper by Charles Todd (see above), it's $1.99 for Kindle right now.
And if you're interested in My Girls by Todd Fisher, it's also $1.99 for Kindle right now.
Finding Truth by Nancy Pearcey is another $1.99 deal.
Another $1.99 bargain: Striding Folly, a collection of Peter Wimsey stories by Dorothy Sayers.
So, what have you been reading in January? I'd really love to know!



Posts may contain affiliate links. See my disclosure policy if you have questions about this. If no images appear on this post, you may need to disable an ad blocker on your browser. If you enjoyed this post, please consider sharing it on your favorite social media sites.