I haven't saved a lot of links this week, but I did want to share these with you.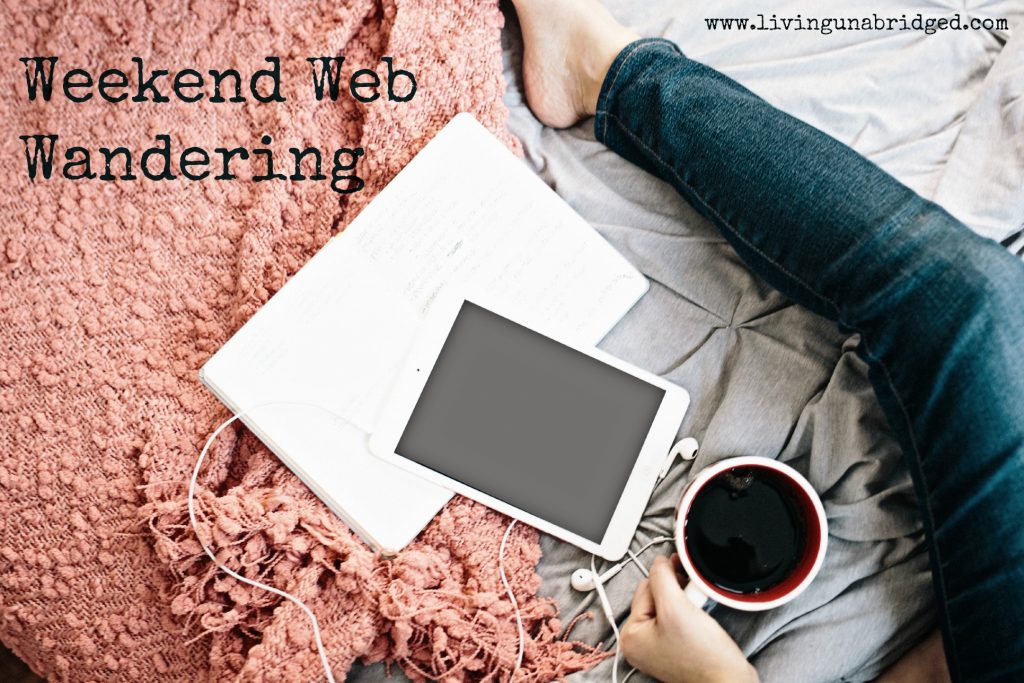 Learning
Living
Loving
From Living Unabridged:
Since the links list is so short I'll share a little of what our family has going on lately.
The younger girls have gotten out of the Latin habit (except for listening to our Song School Latin CD.) I kept hoping to find what I needed for them on a used curriculum site but it never worked out.
So I double and triple checked prices and ended up ordering these from CBD because they beat even Rainbow Resource's prices. (yes, these are affiliate links)
I already had the DVD set and the reader for this. I just needed the student text. (I'm choosing to skip buying the teacher's guide unless I really need it. Fingers crossed!)
CBD had a great price on the DVD to go along with this, too.
In other "news", we had a family movie night last night. I was not a fan of the new Cinderella or Maleficent Disney movies so I was skeptical about the new Jungle Book movie, but, spoiler: I loved it. Actually, we all did.
It's pretty crazy to find a movie that the entire family (from Dad to Littles) enjoys together. We're calling this a win. (Bonus: we picked this up at the library so it was free. But I suspect at least one of my children is going to put this on her Christmas wish list considering they've already watched it again this morning…)
We're also gearing up for our church children's Harvest Party next week. Here's what the iBOY wants to be (so he informed me yesterday): Darth Vader – Batman – Thomas the Train – Dinosaur.
So, that should be simple enough to pull off.
What caught your eye this week?
Fall Specials and Deals:


Posts may contain affiliate links. See my disclosure policy if you have questions about this. If no images appear on this post, you may need to disable an ad blocker on your browser. If you enjoyed this post, please consider sharing it on your favorite social media sites.