Hello, Friends!
We are emerging (cautiously) from Quarantine Life. We are still concerned for the vulnerable around us, but the relaxation of some of the state imposed restrictions has made life a bit easier for our kiddos.
I'm still not taking them to store with me. The reason: I almost never take them to the store with me.
Now we're considering what summer might look like. Still a lot of unknowns, of course.
But I went to Sam's Club a couple of days ago and they were fully stocked on everything I wanted. (I noticed they were still out of yeast, but I didn't actually need any) And it felt like Christmas just to be able replenish our pantry. I don't think I'll take shelves of toilet paper for granted again for a while! (How delightful to be thankful for something so…mundane.)
Also, I had a birthday this week. So I am older now (and, obviously, Wiser *cough*).
The iBoy thinks I am 25. Which, fine. (I was, ahem, quite a bit older than 25 when I gave birth to the iBoy seven years ago. But, it's better than when he asked me if I was 84.)
On to the links! (And yes, there are quite a few Covid-19 related links. But there are others as well, so skim down if you just can't read one more thing about This Current Crisis.)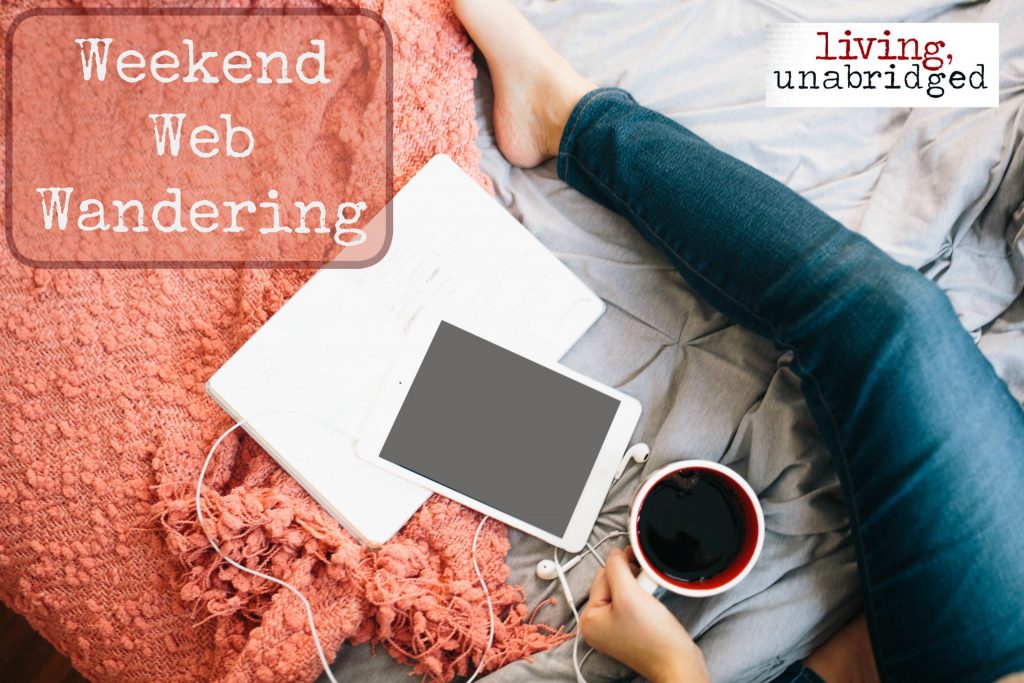 Corona / Sars-Co-V-2 / Covid-19 / Pandemic Related Links
All Other Links / Hodge Podge
OK. That's a deluge of links. So we'll stop there for now. Stay well, friends!

Posts may contain affiliate links. See my disclosure policy if you have questions about this. If no images appear on this post, you may need to disable an ad blocker on your browser. If you enjoyed this post, please consider sharing it on your favorite social media sites.