So…last Friday this blog crashed.
As in, the site wouldn't load and I couldn't get access to my dashboard to fix anything and…
It was stressful.
Obviously, long story short: we fixed it. (My tech guy is AMAZING and quite handsome, too. But I'm also proud to say that I was on the right track for fixing it even before he got involved.)
The whole experience made me ask myself: Am I just done with blogging? Like if I lose all my posts, am I fine with that?
Answer was: No. Turns out "fine" is not how I felt about that.
Which means I need to get back to blogging, in some fashion.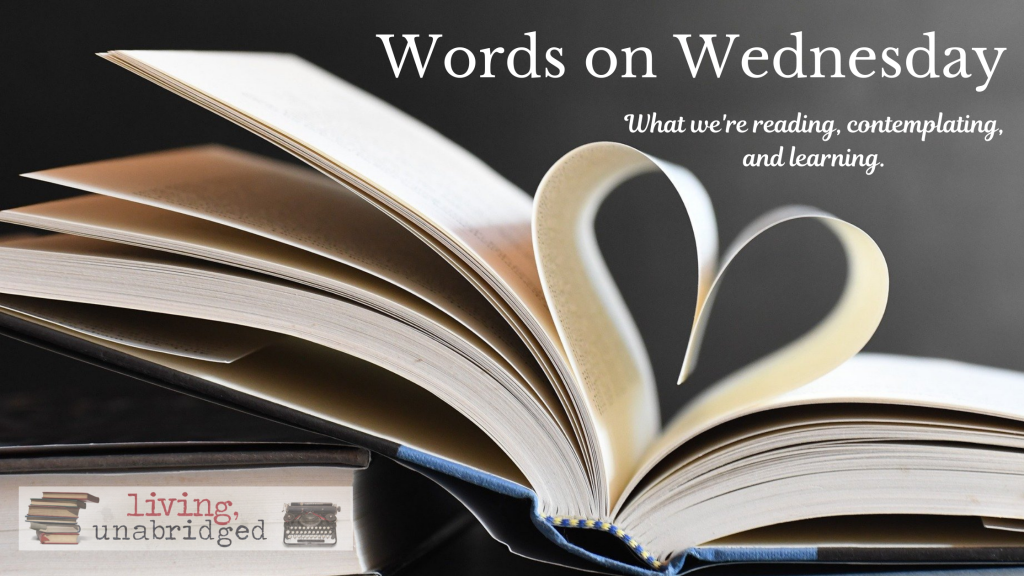 And I've decided to start with Old School Blogging.
Back to things I used to enjoy sharing, starting with a post about books, reading, and a quote from my commonplace book.
Words on Wednesday: Contemplation and Learning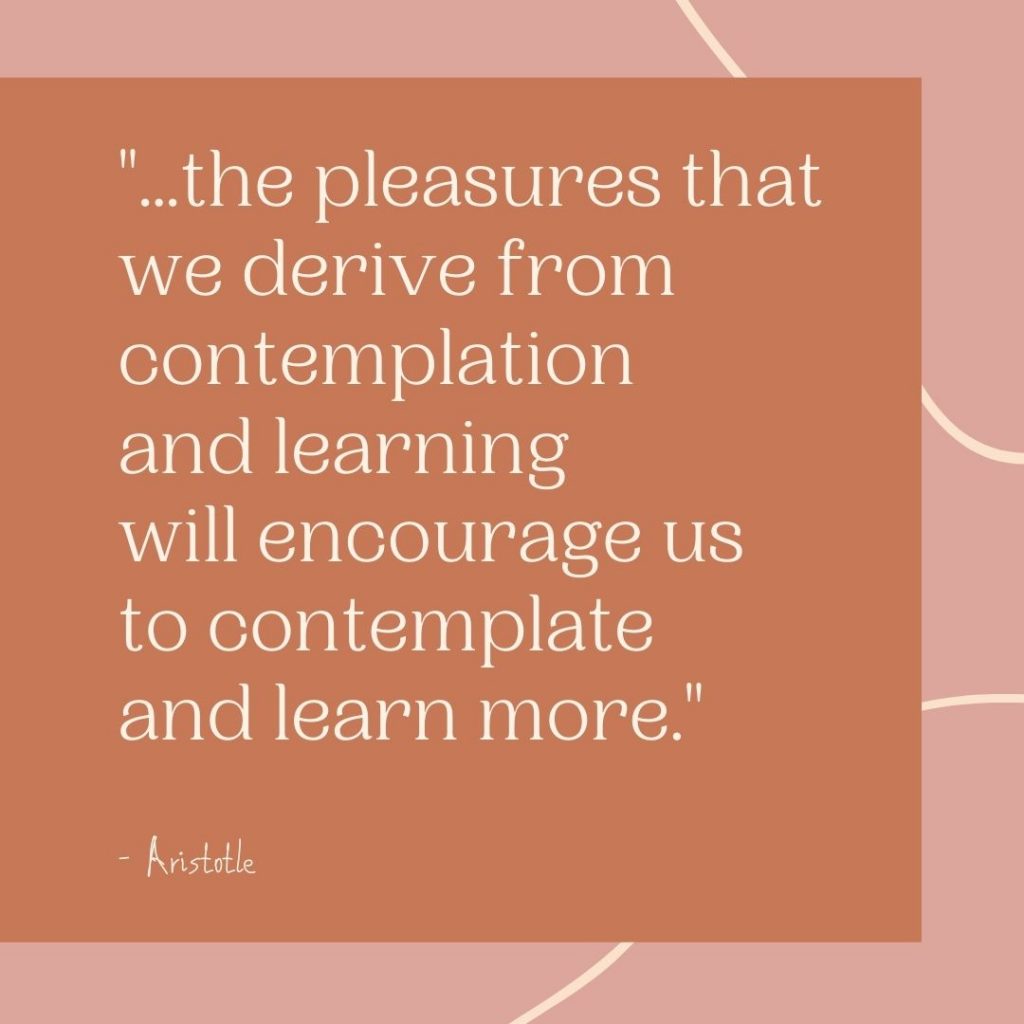 Quote from The Nicomachean Ethics by Aristotle.
One of my "long reads" this year. (Finished it 9.12.2020) Figures heavily in my current commonplace book.
What I'm Reading Now:
Fiction:
Death and the Butterfly by Colin Hester. I haven't finished it, but I'm not really enjoying it or liking the content or the style it's written in. I'm only finishing because sometimes I'm stubborn like that.
Nonfiction:
The Body Keeps Score by Bessel van der Kolk. Came highly recommended by other Readers I trust.
Bonus nonfiction (reading on my Kindle):

Raising Boys by Design by Gregory Jantz and Michael Gurian.
Current Read Aloud:
D'aulaires' Book of Norse Myths. Daughter #4 and I are enjoying this one together. I wish you could see her raised eyebrow at some of the fantastical things they get up to in Asgard.
Bonus read aloud:

Some of the kids are still following Andrew Peterson's online read along of the Wingfeather Saga. They're currently in Book 3: The Monster in the Hollows and it is very difficult for certain listeners to go to bed when he leaves everything on a cliffhanger chapter!
Ok, that does it for me today. If you're up for some old school blogging and you'd like to share what you're reading or contemplating now, feel free to drop a link or comment! (Anyway, it will distract us from US election nonsense for a little while, right?)
Bookish Deals:
Dover is offering free shipping on orders over $25 until 11/9/20.

DaySpring has some pre-Christmas sales going (now that so many Christian bookstores have closed shopping directly from DaySpring online is an alternative):

Sign up at Knowledge Box Central to get their Black Friday updates (homeschool lapbook deals for Black Friday? Why not):


Posts may contain affiliate links. See my disclosure policy if you have questions about this. If no images appear on this post, you may need to disable an ad blocker on your browser. If you enjoyed this post, please consider sharing it on your favorite social media sites.