This quote is from Karen Swallow Prior's memoir Booked: Literature in the Soul of Me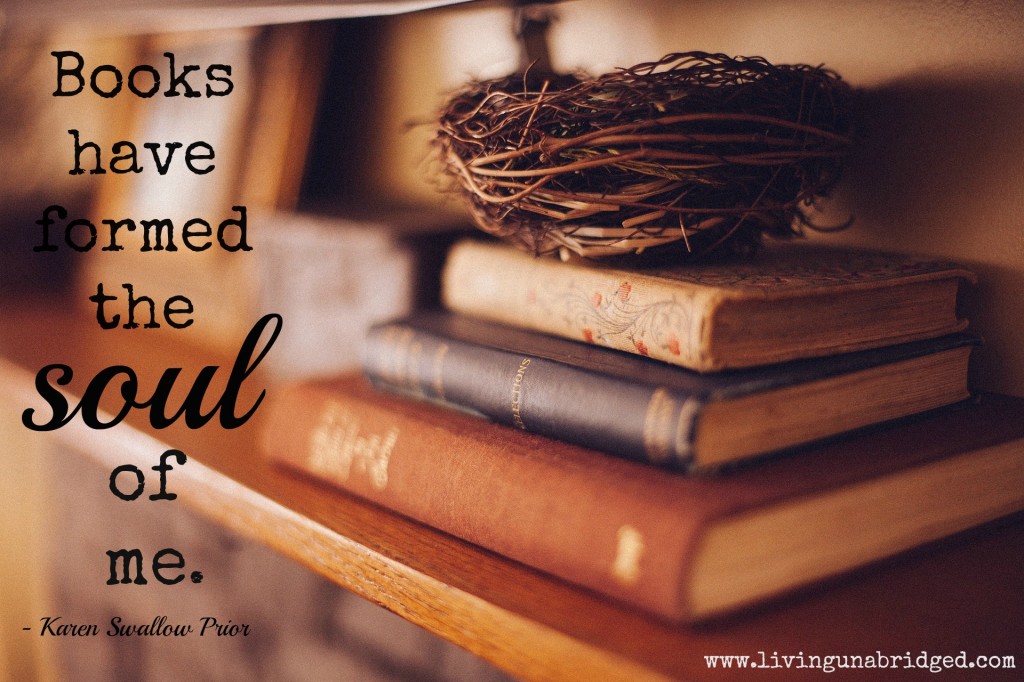 If you're a Christian and you love to read, I can't recommend this book highly enough. There were points in this memoir that I felt she was telling my story too. Loved it. (I haven't posted my Goodreads review yet, but I plan to do that later today.)
Another quote:
[Books] were the backwoods path to God, bramble-filled and broken, yes, but full of truth and wonder.
"A book formed soul" is a good way to describe myself, I think.
What I'm Reading Now: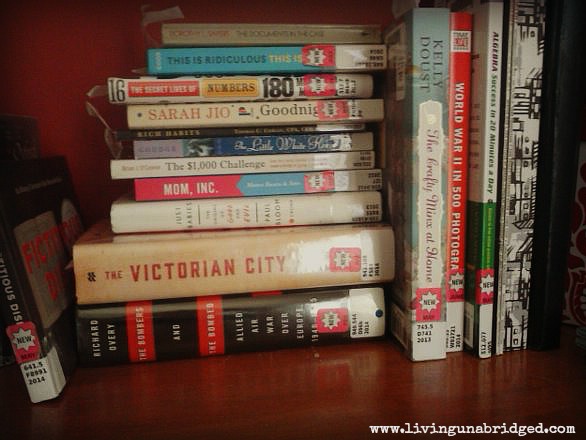 (please forgive the lousy camera phone pic!)
Recent Additions
Current Kindle Reads:

The Divergent series is really the only thing I've been reading on my Kindle lately. Although I did order this one the other day:


(Only $3.03 for Kindle!)
Current Read Aloud:
Lots of picture books but our chapter book reading just keeps getting pushed aside. I'm telling you this because I need the encouragement to get back into it. When our days are crazy, reading together at night just gets sacrificed to our "Just go to bed already, OK, one short book" feelings.
Current Book to Review:
I've finished Move On: When Mercy Meets Your Mess
but I haven't written my review yet.
If you're looking for something to read now, I have three suggestions for books to read in September.
What are you reading now?

Linking up with: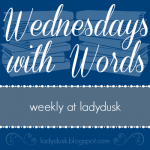 Posts may contain affiliate links. See my disclosure policy if you have questions about this. If no images appear on this post, you may need to disable an ad blocker on your browser. If you enjoyed this post, please consider sharing it on your favorite social media sites.